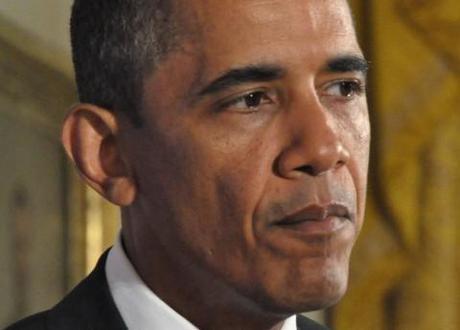 President Barack Obama: Under pressure? Photo credit: Geoff Livingston
President Barack Obama's healthcare reform is facing its strictest test yet as the Supreme Court examines the constitutionality of the centrepiece provision of the Patient Protection And Affordable Care Act (PPACA). The key point under debate is the "individual mandate", which requires all Americans to take out medical cover by 2014 except in circumstances of extreme hardship or under religious exemption. The Supreme Court justices are weighing up whether the bill, which was passed in 2010, would have to be struck in its entirety should this provision be ruled unconstitutional.
The PPACA aims to extend medical insurance to 30 million previously uninsured Americans, as well as bringing down medical costs, and preventing insurers from refusing an applicant with a pre-existing condition and from increasing charges based on medical history.
For Republicans, the Democrat President's health care overhaul, branded 'Obamacare', has been a major bone of contention, and has featured heavily in the GOP nomination contest. Political commentators are in hyper-analysis mode, trying to predict how the vote will go based on the fierce arguments that have been raging. There are four Democrat-appointed judges on the Supreme Court bench alongside five appointed by Republican presidents.
Bad law, but not unconstitutional. Writing at The Wall Street Pit, Larry M. Elkin argued that the PPACA is "a very bad law" that will  "lead many small businesses to drop health insurance for their employees entirely" and incur higher costs. However, said Elkin, that doesn't mean the law is unconstitutional. Elkin pointed out that critics of the PPACA insist the individual mandate equates to the US government dictating how citizens should spend their own money. But "the problem with this line of argument is that it's not true. If you have children, the government will enforce a certain standard of care for them. You have no choice but to feed, clothe and shelter your children – all of which costs money – lest the government take your children away and house them someplace else. The government will help you do these things if you can't do it yourself, just as the new health law will subsidize the mandatory insurance purchase for those who cannot afford it," wrote Elkin.
Unconstitutional law. The Wall Street Journal felt that the administration's representative in the Court, Solicitor General Donald Verrilli, failed to make a convincing case for the constitutionality of the individual mandate. When asked whether the provision means the administration thinks "it has plenary police powers to coerce individuals into economic transactions they would otherwise avoid", Verrilli countered that healthcare is "unique". But "Mr. Verrilli's error is that even if health care and health insurance were intrinsically different from all other markets—and they aren't—that fact is constitutionally irrelevant. Any federal exercise of police powers is untenable because the Constitution gives such powers to the states," said the WSJ.
Partisan politics? "What this supposed case of the century really amounts to is a political grudge dressed up as a meritless constitutional challenge, and a reminder that a tradition of conservatism that believed in judicial restraint has been superseded by one willing to use the courts to torpedo anything they don't like," wrote Joseph Farago on The Guardian's Comment is Free. Farago pointed out that Republican presidential hopefuls Mitt Romney and Newt Gingrich actually supported laws similar to the individual mandate not so long ago. The problem is one of partisan politics – and Farago hopes political affiliations will not affect that way the Supreme Court rules.
Rising costs. If the individual mandate was struck down and the rest of the PPACA survived, this could have serious financial implications. US News reported that a study by the RAND Corporation showed that "because fewer people would buy insurance if the mandate were eliminated, costs borne by the federal government would rise." Healthcare advocate Ron Pollack told US News that there were alternative methods to encourage wide participation in medical insurance, but that these would not be as effective as the individual mandate.
Whatever happens, it's a bad result for Obama. "If the mandate is scuttled, Obama's chief domestic achievement will be seriously jeopardized and the court will have ruled that he tried to do something unconstitutional," wrote David Horsey at The Los Angeles Times. But if the Supreme Court rules in the administration's favour, "Republican voters already freaked out by the fear that Obama is a raving socialist will be even more energized" and will dedicate themselves to a GOP victory in the November presidential elections.