My son, Austen, is home from school today with a bad cold, but he slept remarkably well last night thanks to Children's Mucinex Multi-Symptom Cold! This Very Berry liquid helps to relieve the symptoms of stuffy nose, cough, chest congestion, and bothersome mucus and is for children aged 4-12. We were worried that Austen's cough would keep him awake last night, but the Children's Mucinex did the job in relieving his symptoms and helping him to have a good rest. Here are some other tips to help your family prepare for cold season:
1. Make sure your little ones know the importance of hand-washing
2. Regularly disinfect household surfaces like doorknobs and countertops
3. Encourage good nutrition and plenty of sleep for a strong immune system
4. Stock up on all the supplies you need to battle a cold: tissues, thermometer, hand sanitizer, and everyone's favorite cold-busting food -- chicken soup!
5. Have fast acting Children's Mucinex® Multi-Symptom Cold at hand to break up mucus and relieve your child's worst cold symptoms. Click here for a $2.00 coupon off your next purchase.
Another tip I would add is to keep your child home from school if cold symptoms are severe. This is the time of year when cold and flu viruses are sweeping through schools, and you can help curtail the spread by keeping your sick child home, if possible. Also, teach your kids how to cough and sneeze into their elbow or shirt so they're not spraying their germs all over.
If your child is suffering from the symptoms of a bad cold, pick up some Children's Mucinex Multi-Symptom Cold at your local store. Like Children's Mucinex® on Facebook and follow @Mucinex on
Twitter
! CLICK HERE for complete drug facts, uses, warnings, dosing chart, and active ingredients.
Enter the #BlameMucus Photo Sweepstakes!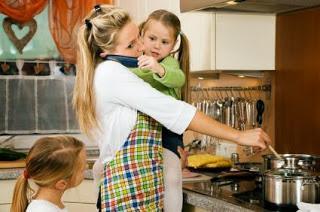 #BlameMucus 20 errands that won't get done today 
Show us what you #BlameMucus for by sharing your photo with a caption and #BlameMucus. (See example above.) On December 31st, 15 random photo submissions will be selected, and each winner will receive a Children's Mucinex branded blanket and travel cup!
Share your photo in one of the following ways:
• Post it on the Smiley360
Facebook
timeline
• Pin your photo on Pinterest and email the link to
[email protected]
with the subject line "My #BlameMucus Photo Sweepstakes Entry"

Disclosure: I received a complimentary sample of this product and other promotional items from Smiley360.com. Nevertheless, all opinions are 100% my own. I am not a medical professional, and this post should not be considered medical advice. Always check with your child's physician before administering over-the-counter medications and read the label.