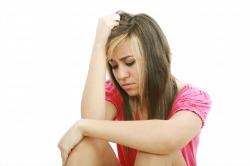 Are you a victim of domestic violence or stuck in an abusive relationship?  Abuse comes in many including: physical, emotional, verbal, economic, mental, and sexual abuse.  Remember that abuse can happen to anyone.  Often times there are red flags early on in the relationship and most people tend to ignore them.  When someone is trapped in an abusive relationship, most victims won't open up and talk about their problems with others.  Most victims will often hide the abuse, claim that it was an accident, or make excuses.  When in an abusive situation, most people think that their abuser is going to change, that their situation is going to improve, or the abuser is going to get the help they need.  However, most abusers are stuck in a constant pattern of abusive behaviors and the victims are often continually abused.
Disclosure:  All opinions in this post are 100% my own and may differ from you own opinions.  I am am not a professional.  If you are stuck in an abusive relationship, please seek the help from a licensed professional and seek legal advice. 
Find a Support System Before You Decide to Get Out of An Abusive Relationship
If you are caught in this type of relationship, I want you to know that you aren't alone and there are agencies that are willing to help you and your family out of an abusive relationship.  Many victimes want to getting help but they are often talked out of it by the abusers.  They often make lofty promises to change and to seek help for their unwanted behavior.  If you don't live with your abuser, I highly recommend that you find support system before you decided to get out of an abusive relationship.  You want people to be there and  to support you and help you while you are trying to get out of a difficult relationship.  Once you start the process, you want to follow trough with your decision.  A great support system will be there to gently remind you when things get tough, offer you support when you need it, give you someone to talk to, and someone to provide loving advice.  A support system can be a trusted family member, friend, or even a counselor.
Find a Grief Counselor To Help Equip You With Necessary Tools and Support Before Leaving an Abusive Relationship
When your going through a major life changing event, you should seek help from an licensed therapist or counselor.  I think it is best to seek help before you decide that you are going to get out of an abusive relationship.  A licensed therapist can give you the necessary tools that you need to leave.  They can also give you the emotional help and support that you will need to follow through with your decision.  Talking with a counselor is also a great way to vent your frustrations, find peace, and happiness so that you can move forward and one day find a healthy relationship.  Search for a provider who specializes in grief therapy.  A grief therapist is specially trained to help people identify and solve psychological and emotional problems as a result of the abuse or traumatic circumstances.
Find a Safe Place to Reside Before You Decide to Leave an Abusive Relationship
Once you have made up your mind to leave, you will need to find a safe to stay away so that you don't have to deal with the abusive person on a daily basis.  If you don't have a place to stay, many communities offer resources to help you get away from your abuser.  You shouldn't have to live in fear or stay in an abusive relationship because you don't have a place to live.  Search for local violence shelters in your area or call the National Domestic Violence Hotline 1-800-799-7233 (SAFE) for help (the number listed is for the United States only).  Many of the shelters have safe houses and places for you live so that you can get the help that you need in order get out of an abusive relationship.  In order to stay at the shelter, you have to follow their rules.  The rules set by the shelters are for your protection and safety.
Get a Protective Order to Protect You and Your Family
After you have lined up a safe place for you to stay, you will need to go to the magistrate's office or police station and file a protective order against the abuser.  Make sure that you take any documentation or witnesses that you so that you can prove that you have been abused or threatened.  You don't have to have a police report to file for protection but if you have one it would be helpful.  Don't forget to bring any photos that show injuries or medical records.  A restraining order will prevent your abuser from coming any where near you and your family.  It can also force the abuser to move out.  If you have to have contract with the abuser, a restraining order would require an officer to be present around you and the abuser.  If you have any children, the order can also grant you temporary full custody to prevent the abuser from hurting your children.  Always have the court attempt serve a restraining order.  This is for your protection.  An abuser is likely to be upset when they are served and they could possibly cause physical harm.  If the abuser violates the terms of the restraining order, it is important that you contact the police department to report the violation.  Always follow through so that the abuser knows that you are serious.
A Protective Order Has to be Served to the Abuser Before It is Effective
A restraining order doesn't go into effect until it is served.  It is important that if you see your abuser, that you contact authorities or cooperate with authorities if they are having trouble locating the abuser.  After the restraining order is served, you will have to have a hearing and have to see a judge in order to have a permanent restraining order issued.  If you can't afford legal services, ask for a court appointed lawyer or a referral for legal assistance depending on where you live.  After a hearing, a restraining order is good up to 5 years and can be renewed.  It is important that you always carry a copy of your restraining order on you at all times.  If you don't have a copy of the restraining order, it might be difficult for law enforcement to protect you from your abuser.
Don't Let An Abuser Manipulate You
If your abuser knows that you are going to seek help and get a restraining order against them, they  will probably try to manipulate you and threaten you.  It is important that you document the threat or threats.  Don't let the abuser scare you.  Don't listen to their lies, most abusers will try to talk you out of getting help so that they don't get in trouble.  Remember most abusers are often in denial about their abusive patterns and will often make up excuses in order to justify their behaviors.  Instead, try to think positive thoughts and imagine what your life will be like once the abuse ends.
Love Doesn't Hurt and You Don't Have to Tolerate the Abuse!  Never be afraid to get help.  
1 Corinthinians 13: 4-7
4 Love is patient, love is kind. It does not envy, it does not boast, it is not proud. 5 It does not dishonor others, it is not self-seeking, it is not easily angered, it keeps no record of wrongs. 6 Love does not delight in evil but rejoices with the truth. 7 It always protects, always trusts, always hopes, always perseveres.
To get weekly updates to Uplifting Families, please subscribe to my newsletter or join in the conversation with me on Twitter, Facebook, Pinterest, and G+.
Have you ever known someone who was in an abusive relationship?