Now that you have completed your graduation and now your heart aspires you to become an IIMian - now is the time. India's most prestigious management schools are inviting students to appear in one of the toughest exams on the planet - CAT, that is Common Admission Test. Neither CAT is just another exam nor IIMs are just some colleges. Having MBA from IIMs is the best course you will ever have. But for you to enter in IIMs, you will have to bring out the best of your skills and knowledge. Students prepare in the best of academics/coaching institutions to pass the exam yet most of them fail to concur the result. In midst of that, how preparing for CAT in 2019 can be planned for those who wish to study from home. Preparing for CAT at home is only suggested to those who have no other choice than just this. If you are able to join a coaching institute in your area, just do it for a year at least.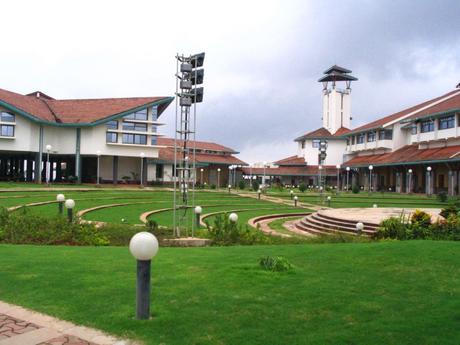 CAT scores affects your career significantly, as a good rank helps you get into a good college and later advances you to get a good job down the line. There is a great amount of hard-work, practice and persistence involved in order to make through this exam.
In this guide we have collected opinions from industry experts, toppers and teachers from various academies and compiled those for your convenience.
Know about the exam
CAT or Common Admission Test is a management aptitude test organized by the IIMCAT admission to the IIMs and over 1000 other business schools in India. The CAT exam is conducted in an online mode. There are more than 147 centers in different cities all over India. The CAT 2019 exam will be conducted by IIM Kozhikode, Kerala. The CAT question paper comprises of 100 questions in MCQ format ranging from Verbal Ability, Reading Comprehension, Data Interpretation and Logical Reasoning and Quantitative Aptitude.
Understand CAT 2019 Exam Pattern & Syllabus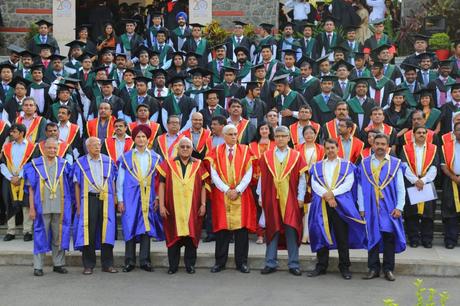 Before taking the CAT exam, students must know the exam pattern & CAT syllabus in detail. The CAT exam pattern has seen several changes over the years. They can prepare a complete plan and also set priorities according to the importance of different topics across sections.
The Exam Pattern of CAT 2019
The basic exam pattern of CAT is that it is a multiple choice objective type (MCQ) & Non MCQ test from three sections such as Quantitative Ability, Verbal Ability & reading comprehension, Data Interpretation & Logical Reasoning.
There are total 100 questions for the CAT exam in 3 sections. Each section will give a time limit of 1 hour. For each correct answer 3 marks will be rewarded & 1 mark will be deducted for wrong answer.
Get the right study material:
The candidates who are opting coaching for preparation for CAT exam will get a proper section wise study material, but for those students who do not go for coaching classes, getting the correct and targeted study notes may be way tougher. But no problem, there are lots of ample books, questions banks, CAT sample papers & preparatory books by the expert authors available in the market. These books help students to study for CAT in systematic manner. The practice papers also help to know your strengths & weakness.
Take Online Mock Tests
After the basic preparation for CAT exam, you must start taking mock test on daily basis. This will help to be clear about your strengths and weaknesses after taking each mock test. You can check your preparation by giving mock test & changes your preparation plan according to it. You need to take the mock tests once or twice a week and slightly can increase the frequency of the mock tests to thrice or four times a week. These mock tests help to find the common errors & mistake & tips to overcome it.
Utilize the Internet
Today everything is available on the Internet. The best part of the Internet is that you can get help and guidance on anything and everything about the CAT exam. There are lots of educational websites that provide article & news related to CAT exam along with study materials and sample papers on their website. You can also join social media groups for the CAT or XAT candidates by liking some Facebook pages or Forum threads created by candidates or coaching institutes and being a part of online study groups. You can also follow the Twitter handles of the exam authorities and officials to be updated about the CAT exam.
Useful Facebook groups & pages
Useful Websites
Additionally, you can stay updated with the latest in the education by subscribing to an educational blog portal like Jobsfocal. Jobsfocal is a website where you can get all the information about CAT exam & any competitive exam like XAT, MAT, SNAP, JEE Main, JEE Advanced, GATE & other entrance exam. We also provide the exam pattern, syllabus and result of CAT & of different exams on its website. To get more information about any government or competitive exam stays connected with jobsfocal.com. For any query or doubt you can leave a message in the comment box section.
Be confident and stay motivated: This is the most important factor about candidates, who are preparing for any exam. Candidates must be confident & stay motivated while during the preparation for CAT exam. You should never doubt your potential. You should believe in your abilities & preparations so that you can crack India's toughest exam.
Bonus: See our Puzzles section for thought provoking puzzles & riddles.
This article has 83 views
This article was written by