This post is dedicated to how to figure out your maternity clothing size using your pre-pregnancy clothing size and how to shop maternity clothes sales in advance for what you'll need.
Spring's Baby
So many great maternity clothes are on sale now for your spring maternity wardrobe.  These are my picks for a chic third trimester if you are expecting in the spring.  Buy now and wear later to save money on your maternity wardrobe.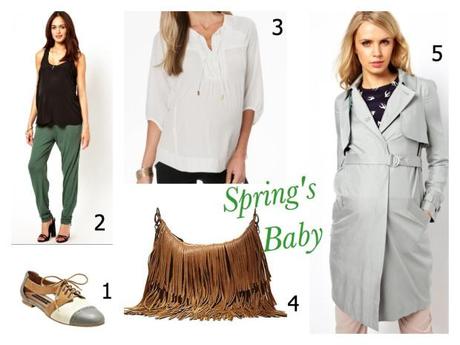 1// Caril Shoes $79.98 on sale 2// Loose Jersey Pants $22.81 on sale 3// 3/4 Sleeve Tie Front Maternity Blouse $19.99 on sale  4// Bmocha Bag $68 5// Grey Maternity Trench $40.43 on sale
How To Shop Maternity Clothes in Advance
The experts suggest that you take your pre-pregnancy size and use that same size to determine your maternity clothing size.  If you were a "S" before you got pregnant, you're maternity size is "S".
Just to be on the safe side, if you need maternity pants, and you know that when you put on weight you put it on in your thighs and butt first, look for a style that is a wider in the leg such as the green pants I've featured in the Spring collage.
These are maternity sizing charts from 2 different brands.  Both are pretty much the same.
Pre-pregnancy size 4 = maternity XS / maternity size 4  Pre-pregnancy size 6 = maternity  S / maternity  size 6
Pre-pregnancy size 8 = maternity M / maternity size 8  Pre-pregnancy size 10 = maternity L / maternity size 10
Pre-pregnancy size 12 = maternity XL / maternity 12   Pre-pregnancy size 14 = maternity 1X / maternity 14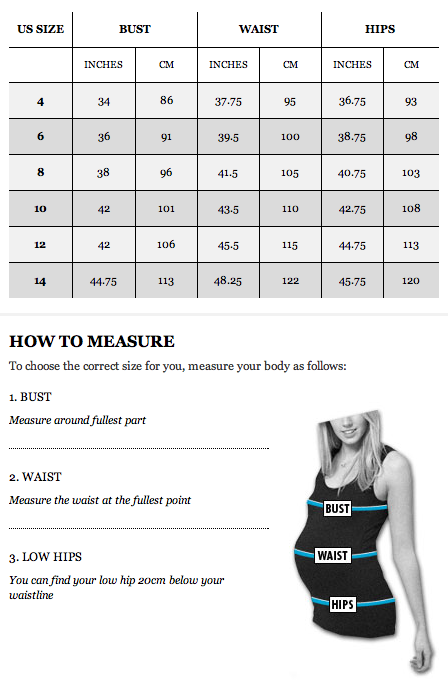 Avoid Over-Spending by Buying in Advance
Ahhh, I remember how proud I was during my first trimester that all of my pre-pregnancy clothes still fit.  Albeit a little tight.  How I would flaunt my still relatively flat belly, and my still relatively recognizable butt.  "Look", I'd say "I still fit into my pre-pregnancy jeans!"
How delusional I was to think that I could go another 6 months without exploding.  When you are pregnant for the first time, the first trimester is almost like a cruel joke, leading you to believe that the person that is growing inside you won't have such a big effect after all.  And then, all of a sudden, not only do your tops become tight around places they were never tight before, but you can't even try on your jeans to see if they still fit.  Trying them on would mean that you can pull them up higher than your knees, but alas, they get stuck at your rapidly expanding thighs.  At one point I was convinced that my son had gotten confused and decided to grow in my butt instead of in my belly.
One day I was getting dressed for a client meeting and I had NOTHING that fit.  Not a single thing.  That afternoon I bought 3 pairs of maternity pants and spent what was close to a small fortune.  I couldn't go another day without clothes that fit (oh did I mention that pregnancy hormones didn't help the situation much either).
I want to help you save money and plan in advance for your 2nd/3rd trimester needs.  On sale right now are maternity clothes that are right for any season.  Here are my picks.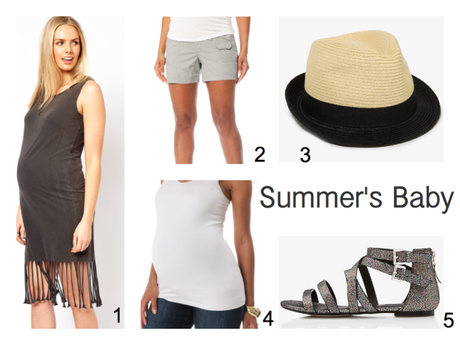 1//  Maternity Midi Dress in Acid Wash With Fringe Hem on super sale for $14.24 2// Under Belly Roll Hem Maternity Shorts on sale for $14.99  3// Colorblocked Straw Fedora $8.99  4// Reversible Cami Scoop Neck or V-neck $9.99  5// Holographic Stingray Look Sandals $21.90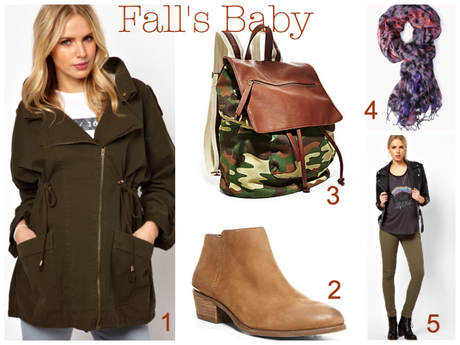 1// Maternity Parka $57.84 on sale  2// Rodayo Booties $149.95 3// Bposhh Military Backpack $54 4// Multicolored Leopard Scarf $16.80 5// Elgin Kaki Jeans $35.60 on sale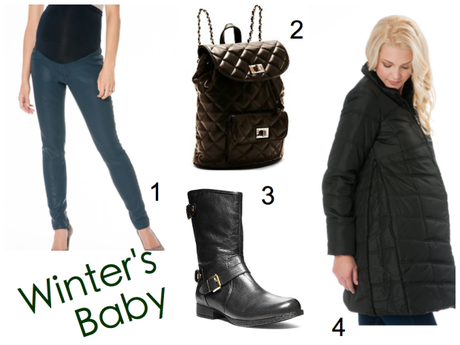 1// Jessica Simpson Secret Fit Belly Coated Maternity Jeans $49.99 on sale 2// Bdesmond Quilted backpack with chain straps $39.99 on sale 3// Enngage biker boots $89.95  4// Quilted Puffer Micro Fiber Maternity Coat $89.98
Anyone out there expecting?  Did you shop the Black Friday sales for your maternity wardrobe?