Annika Bengtzon Crime Reporter

ANNIKA BENGTZON – Crime Reporter is a Swedish television show based on the novels by Liza Marklund about a crime reporter named Annika Bengtzon. Marklund is a crime reporter herself and also the co-owner of one of the largest publishing houses in Sweden. Produced by the team behind the Millenium Trilogy ("Girl With The Dragon Tattoo"….), the series, adaptations of the books of Liza Marklund, comprises six 90-minute episodes, each representing a story that the main character (Annika Bengtzon), a crime reporter for a Stockholm newspaper, is pursuing.
The six films are based on Liza Marklund's novels Nobel's Last Will, Studio Sex, Prime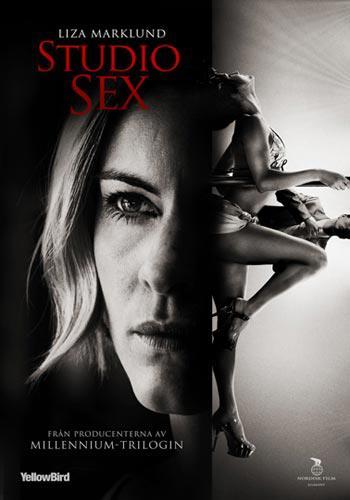 Time, The Red Wolf, Lifetime and A Place In the Sun. 
Liza Marklund's series about crime reporter Annika Bengtzon, in which life at a bustling tabloid and the conflict of combining motherhood and career ambition provide the framework for immensely suspenseful crime stories, quickly established the author as a bestseller worldwide. Since then, Marklund's novels have sold 10 million in 30 languages, and she has achieved the unique feat of becoming a No 1 bestseller in all five Nordic countries. The author is the recipient of a vast number of literary awards and prizes. Annika  Shooting will last throughout 2011. The locations are primarily in the Stockholm region, but also in the north of Sweden and in Spain.Each story is complete in itself, the thread that runs through them being the newspaper's staff, Bengtzon, and her personal life. Peter Flinth directs the first film in the series: Nobel's Last Will (which will be released theatrically), as well as the last film: A Place In the Sun. Flinth is one of Denmark's top directors and has helmed productions such as the Arn films, the Wallander film Mastermind and episodes of the Emmy awarded TV series Unit 1 (original title Rejseholdet). Agneta Fagerström-Olsson (Wallander: The Angel of Death, Wallander: The Sniper) and Ulf Kvensler (Solsidan) direct the remaining films.

NOBEL'S LAST TESTAMENT: While covering the annual Nobel Banquet for tabloid Kvällspressen, crime reporter Annika Bengtzon witnesses a spectacular murder right in front of her. Two people are shot, one of them the controversial Laureate in Medicine, Aaron Wiesel. Annika is the key witness and is bound by the police not to disclose anything she has seen. A terrorist group with connections to the Middle East quickly admits responsibility for the murder. International press is all over the story, as are the police.
Annika however becomes increasingly convinced that the real target of the attack is Wiesels dancing partner Caroline von Behring, Chairman of the Nobel Committee. Annika's journalistic investigation leads her closer and closer to the inner workings and power struggle within the closed and secretive circle of the Nobel Committee. As she gets closer to the truth and to getting her story, the situation becomes increasingly dangerous. Soon she understands how far some people are willing to go to get the most prestigious prize of all…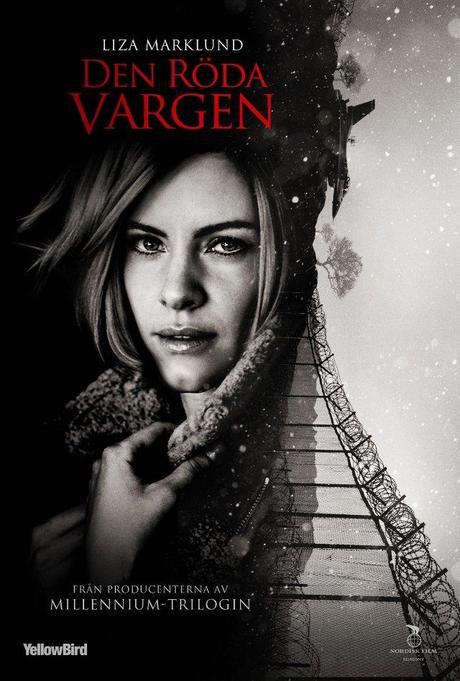 Thematically, this is a film about the protagonist's unwillingness to accept or be dominated by what she perceives as the inefficiency of male dominated society. In professional and private spheres she repeatedly demonstrates that the strictures which require her to conform to a particular mode of behaviour are inherently misguided. How she asserts her right to perform on her own terms propels the investigative aspect of the narrative and also leads to some simultaneously amusing and horrifying moments, particularly when she confronts a child who has been bullying her son and rather than adopt the more passive approach favoured by her partner she proceeds to inform the bully that she will kill him should he ever again terrorise her child.
It stars Malin Crepin as the title character who balances a career with a home life that includes a social climbing boyfriend and two young children. (In the first episode, "Nobel's Last Will," one of the subplots involves bullying and Annika's solution to the problem horrifies her partner but is absolutely satisfying. The renowned actors Björn Kjellman, Leif Andrée, Kajsa Ernst and Erik Johansson join Malin Crépin at the fictitious tabloid "Kvällspressen". Richard Ulfsäter plays Annika's husband Thomas and Felix Engström takes on the part of Inspector Q. Scriptwriters are Pernilla Oljelund, Stefan Thunberg, Alex Haridi and Antonia Pyk.

Filmed in Sweden with a Swedish cast (and thus with English subtitles), the series features excellent cinematography and high production values. The stories are interesting; the time devoted to Bengtzon's pursuit of the story and the effect of her career on her personal life is well balanced; and the cast, especially Malin Crépin as Bengtzon, are effective. All six episodes can be streamed on Netflix.
ABOUT LIZA MARKLUND
Scandinavia's undisputed queen of crime fiction, Liza Marklund is the No. 1 international bestselling author of the Annika Bengtzon series. 
 Liza Marklund was born in 1962 in the small village of Pålmark, close to the Arctic Circle in Sweden. She is an author, journalist, columnist, and goodwill ambassador for UNICEF. She is also co-owner of Piratförlaget, one of Sweden's most successful publishing houses. Since her debut in 1995, Liza Marklund has written eleven novels and two nonfiction books. Liza co-wrote the international bestseller The Postcard Killers with James Patterson, making her the second Swedish author ever to reach No. 1 on the New York Times bestseller list. Her crime novels featuring the gutsy reporter Annika Bengtzon have sold more than 13 million copies in 30 languages to date.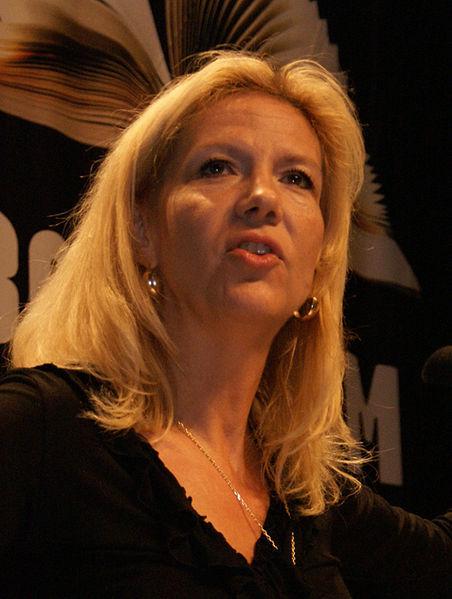 Liza Marklund worked as an investigative news reporter for ten years and as an editor in print and television news for five. Today, she also makes documentaries for television and writes for various newspapers. Her topics are often women and children's rights. Liza has made documentaries about children with HIV/AIDS in Cambodia and Russia, and a series about domestic violence, Take a Little Beating.
Liza is also a popular columnist since 20 years. Her columns have appeared in various Swedish and international newspapers and magazines, including Financial Times in the UK, Welt am Sonntag in Germany, Dagbladet Information in Denmark, and Ilta-Lehti in Finland. She is a regular columnist in Swedish tabloid Expressen and Norwegian daily Verdens Gang. Today, Liza and her family divide their time between Stockholm in Sweden and Marbella in southern Spain.