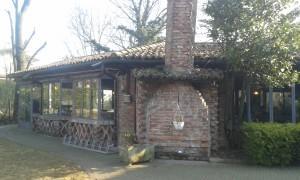 Qualche domenica fa sono andata a festeggiare il compleanno di mio cugino.
Siamo precisi: è il cugino di mio papà ma, come sapete, nelle famiglie italiane dove siamo in metà di mille alla fine sono un po' tutti cugini e zii. Altrimenti non ci salviamo più.
Per festeggiare mio cugino ha scelto un ristorante dove andiamo spesso: d'altronde se ti trovi bene in un posto ci torni. Capita anche a voi immagino.

Some Sundays ago I went to celebrate the birthday of my cousin . Actually he is the cousin of my father but - as you know - in Italian families where we are so many that all become at last uncles or cousins. More easier!
To celebrate my cousin I chose a restaurant where we often go . Indeed if you feel comfortable in a place you will return there. Is it the same for you?
Siamo andati in questo ristorante a Vermezzo, appena fuori Milano .
Si chiama il Naviglio Grande .
Devo ammettere che avevo voglia di assaggiare qualche cosa di decisamente diverso.
La mia filosofia è che quando vado fuori a mangiare ordino dei piatti che normalmente non cucino a casa e questo per motivi: per assaggiare qualche cosa di nuovi e per trovare nuovi spunti da copiare a casa.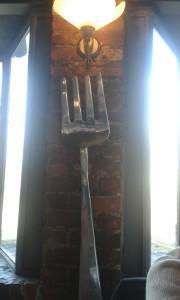 We went to a restaurant in Vermezzo , near Milan .It is called Naviglio Grande . I must admit that when I got o a restaurant I wanted to try something very different . My philosophy is that when I go out I want to eat some different from what I can do at home. Two the reasons- to taste something new and to copy the recipes.

Domenica avevo voglia di mangiare qualcosa di speciale e io ho optato per sia un primo che un secondo a base di anatra.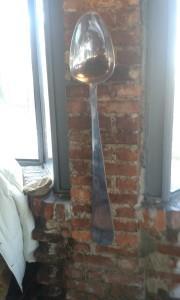 Partendo dall'antipasto.
Carciofi con grana crudi - grande antipasto, fa bene il carciofo crudo ed adesso è anche molto salutare. Quindi ho iniziato bene!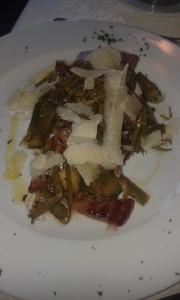 Sunday I want to eat something special and I chose some dishes with duck meat As starter I have ordered
Raw artichokes with parmesan - great appetizer, the raw artichoke is good and now it is also very healthy. So I started in the bast way!
Come primo piatto ho scelto un risotto di anatra con il porto...devo dire di aver visto anche il risotto di mia zia ai mirtilli e funghi...mi ispirava. Mi sa che prossima volta assaggerò anche questo. Non soddisfatta ecco cosa ho mangiato come secondo piatto. Anatra con crema di pere. Non ci credevo ma l'unione dei due sapori era decisamente piacevole.
As a main course I have choosen a risotto with duck with Porto wine ... I have also seen my aunt eating risotto with blueberries and mushrooms ... yummy . I think next time I will taste it. My lunch was not finished . Then I have eaten Duck with cream of pears . I did not believe but the mix of the two flavors was very pleasant .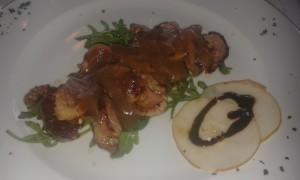 Pensate che mi sia fermata? Ebbene no, ed ecco la torta finale!
I have not finished. There was a bit of space in my stomach for the cake !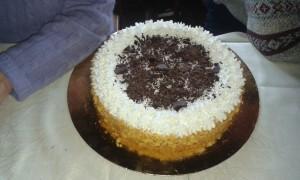 Quel buongustaio di mio padre, che ha una certa conoscenza dei vini italiani sapete cosa ha scelto? Il Primitivo di Manduria. Vi dico solo che è un vino rosso eccezionale e prometto di parlarvene più approfonditamente.
La mia domenica? Decisamente soddisfacente e la dieta? Bhe da lunedì...come si dice sempre!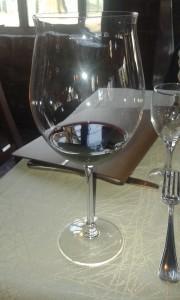 My father, skilled in italian wine , has ordered Primitivo di Manduria for this gorgeous lunch . I can only say that it is a great red wine and I promise to tell you about it more in a next post .
How was my Sunday ? Definetely satisfying . What about the diet ? We will start on Monday - as we always say in Italy!

About The Author

About Italy
I love the colors of the sky during the sunset and walking with no shoes on the grass. I love laughing.