Event: Beauty Shop: 'World of Possibilities' by Merck [India] with eminent and celebrated professionals from the beauty industry such as Jawed Habib, Marvie Ann Beck, Cherag Bambboat, Asha Hariharan and Dr. Soma Sarkar.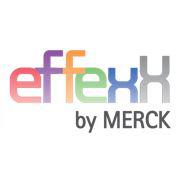 When: Monday, 30th July 2012, 11am to 6pm
Where: The Club, Andheri (West)
What happened: It was a day of revelations as some of the most renowned names from the beauty and skin care industry took stage to disclose secrets of their success. This exclusive event, which combined knowledge and expertise professionals like Jawed Habib, Marvie Ann Beck, Cherag Bambboat, Asha Hariharan and Soma Sarkar, was spearheaded by Project effexX, an initiative of the Performance Materials division of Merck [India]. As a pioneer and global leader in pearl effect pigments, Merck has been a key player in setting global trends in the fields of beauty, skincare and design.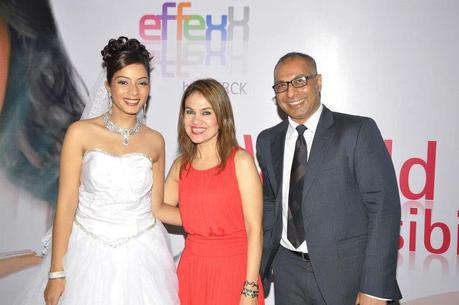 In line with Project effexX's objective of sharing knowledge and creating a common platform for budding professionals from the beauty, hair-care and skincare industry, the event was attended by spa and salon owners, make-up artists, stylists and independent professionals in the fields of beauty and skincare. The speaker sessions threw light on the latest advances and inventions across various facets of beauty like color cosmetics, skin-care, haircare and beauty services for salons and spas, all leading to the end objective of helping these professionals create successful beauty businesses of their own.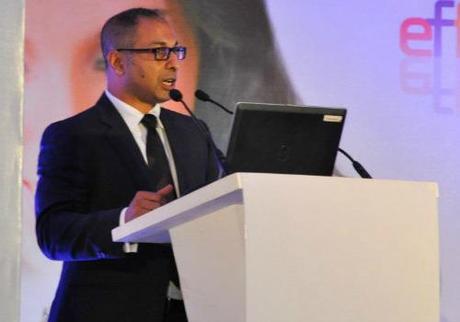 The event began with Mr. Siddhartha Sengupta, Head of Performance Materials, Merck Limited [India] giving an introduction to Projecteffexx.com, which is a first-of-its-kind collaborative co-creation platform targeted at professionals from the world of Design, Spaces and Allure (beauty).Through this portal, Merck [India] intends to communicate the value, benefits, and the need for special effect pigments in people's lives and businesses, along with serving as a knowledge resource for trends, technology, new design and innovation.
While Javed Habib revealed the secrets to building a successful beauty business, Dr. Soma Sarkar highlighted the must-haves in skincare for salons. Asha Hariharan, a doyenne of the beauty industry, threw light on the future of the beauty and skin-care industry to aid these professionals on the business aspect of their profession. Sheela Iyer also addressed the audience on creating a unique brand label, while Bhupesh Dinger of Enrich shared insights on the importance of consistent delivery of service experience across chain salons. The event ended on a glamorous note with celebrated make-up artists Cherag Bembboat and Marvie Ann Beck sharing some interesting makeup-secrets and showcasing the latest color forecast for Spring/Summer 2012-13 from Merck through a live demonstration of select looks from the collection.
What the Speakers had to say:
Sharing his views on the event Siddhartha Sengupta, Head of Performance Materials, Merck Limited said, "We launched the portal Projecteffexx.com as unique co-creation platform for aspiring beauty and design professionals to engage with industry experts and seed new concepts and ideas. Through this event, we aim to extend support to independent salon and spa owners as well as budding professionals in the beauty and skin-care space, in shaping their entrepreneurial dreams into reality. We're delighted with the overwhelming response to this event and definitely plan to organize many more such events going forward."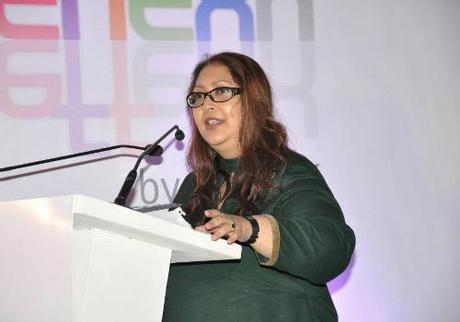 Talking on the occasion, Asha Hariharan, internationally renowned hairdresser said "The beauty and skincare industry is at exciting stage and offers tremendous growth opportunities for salons and spas. With the high levels of media exposure, increase in disposable incomes and rise of the affluent middle class, more and more people want to look and feel good; both for personal and professional reasons. The trilogy of the success for future is training, organic products and creativity. These three clubbed together will provide for an unforgettable experience for every customer.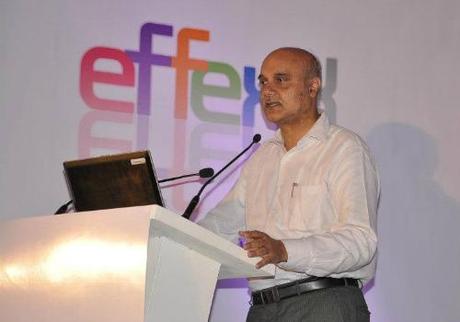 Bhupesh Dinger, COO Enrich commented "Consistent delivery of service experience is the biggest challenge for chain salons but Enrich has always managed to maintain high quality of training, standard operating procedures and hygiene across all outlets. With the growth in the grooming market, most salons today need to cater to both sexes through an array of products and services. Therefore it is very important to maintain high service standards irrespective of location, through regular staff training and hygiene checks."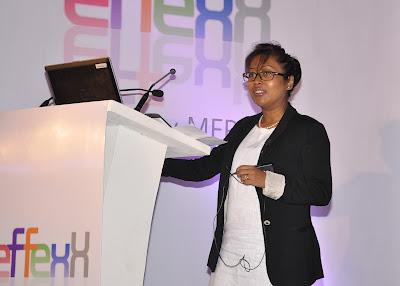 Dr. Soma Sarkar was vocal in advocating the need for better skin care at salons, "Today's discerning Indian consumer is looking for world-class skincare solutions catering to their customized skin care needs. I have high regard for a brand like Merck, which has managed to constantly stay on top of the skin care and beauty trends and can definitely support salons and spas to develop innovative products which are at par with international standards for the Indian consumer. Merck products not only deliver value for money but also organic world-class formulations that do not damage the skin. Each ingredient is backed by global certifications which are testimonial to their claims of efficacy. I am delighted to be part of Project effexX, which is a great platform for influencers and consumers alike to keep abreast of the latest developments in beauty and skin care, and also network with experts across principles."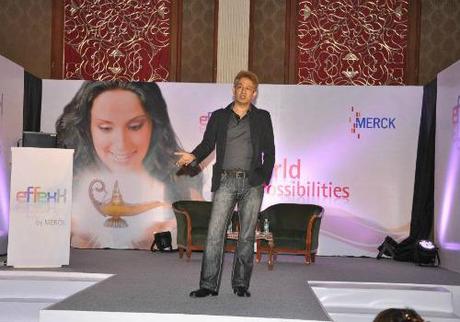 Talking on the occasion, Jawed Habib said, "I'm very pleased to support Project effexX, which I think is a great knowledge sharing platform for budding professionals and other industry players who want to raise the bar in the Hair and Beauty Industry. Specialization is key to carve a niche for oneself in this industry and I can't stress enough on the importance of having a clear vision and well-trained staff to live that vision. Project effexX is a great platform for providing end-to-end solutions for all needs when building a successful beauty business, right from identifying product concepts, product formulations, designing, branding, packaging, marketing and even anti-counterfeiting solutions."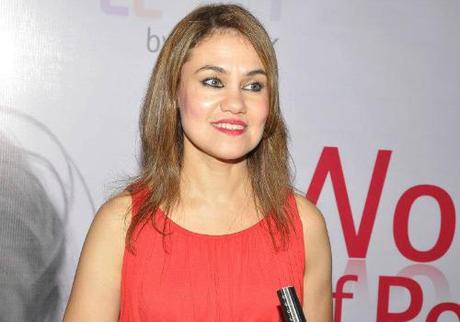 Also present on the occasion, Marvie Beck, India's award-winning Celebrity Makeup Artist and Hair Stylist, said, "I am pleased to partner with Project effexX and be part of this Beauty Shop event to share my expertise and learnings with salon and spa owners and other budding beauty professionals. A revolutionary trend all set to take-off in color cosmetics is make-up that can multitask. As this trend develops and revolutionizes the beauty industry, beauty professionals stand to easily grow from the possibilities it will offer in the fields of personal and skin care, anti-aging, moisturizing and UV protection, which will now be integrated into color cosmetics. Salon and spa owners can hugely benefit from Project effexX in enhancing their understanding of such global trends in the beauty and make-up space and network with beauty professionals within their lines of work to shape their dreams into reality."
Praising Merck [India]'s efforts in creating this dynamic knowledge sharing platform for young practitioners through Project effexX,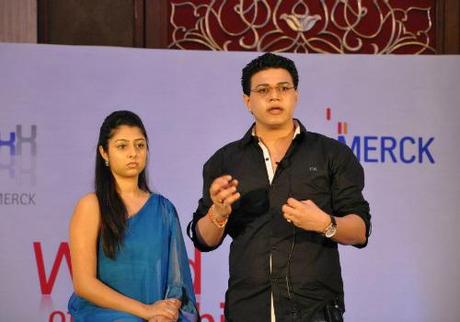 Cherag Bambboat, celebrity make-up artist said, "Merck has some really innovative pigments, actives and functional fillers, which provide superior quality textures and benefits to many of the color cosmetic and skincare brands that we use. Project effexX is a great platform to educate consumers on the ingredients that they should seek in their beauty products and help them to take more calculated and informed purchase decisions."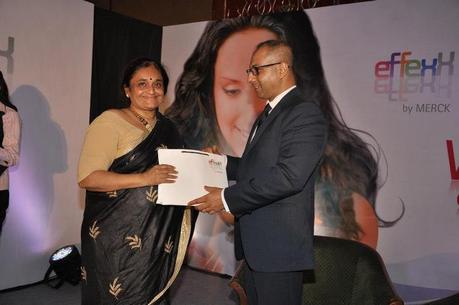 Sheela Iyer, Founder, IWIN (Indian Women Industries Network), commented "In today's competitive beauty industry it is imperative for salon and spa owners to carve a niche for themselves with innovative and unique concepts. Creating your own brand label is not only a great way of making your salon exclusive but also a must for building a loyal consumer base and to keep them coming back! I am proud to associate with Merck as they not only provide quality ingredients but also ensure that you collaborate with the right manufacturer to produce a product even in small quantities. Beauty professionals can definitely benefit from Merck's in-depth researched solutions with regards to pigments and ingredients in order to enable them to produce internal quality products and packaging, which do not harm people and the environment."