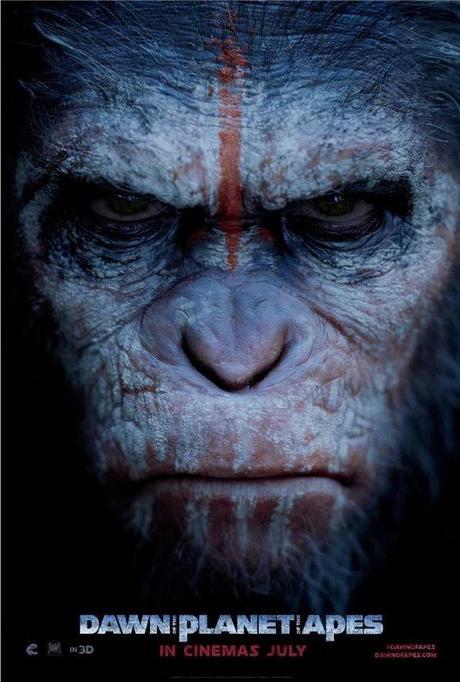 Take a look at that mean face. Doesn't look good for the mankind. Not good at all.
20th Century Fox released this new poster for its' upcoming sequel Dawn of the Planet of the Apes. The poster is called the "menacing Caesar." The official trailer is going live next week on 18th, Wednesday.
SYNOPSIS: 
A growing nation of genetically evolved apes led by Caesar is threatened by a band of human survivors of the devastating virus unleashed a decade earlier. They reach a fragile peace, but it proves short-lived, as both sides are brought to the brink of a war that will determine who will emerge as Earth's dominant species.
Starring Andy Serkis, Jason Clarke, Gary Oldman, and Keri Russell the new movie hits theaters on July 11th, 2014.
Check out an awesome poster scroll through here.
Email This
BlogThis!
Share to Twitter
Share to Facebook