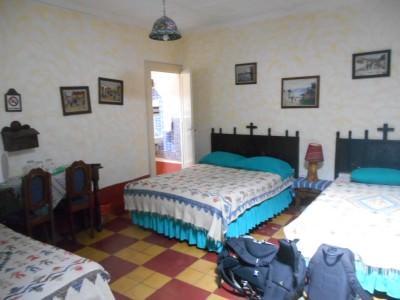 The coolest hostel in Guatemala City – Posada Belen Museo Inn
Lots of backpackers and travellers "skip" Guatemala City deeming it to be mayhemic, claustrophobic and a tad dangerous. I decided to spent three nights there in the heart of the Historic Old Quarter (I was in Zona 1) to prove that all wrong and that I did. I loved Guatemala City!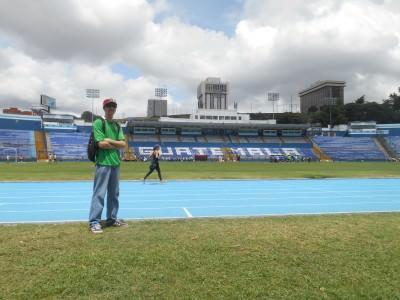 Oh yeah! Guatemala City!!!!
To start things off, I needed a decent place to stay so I picked the Posada Belen Museo Inn. This wee quirky guesthouse has been running for years, a converted family house now a cosy hostel/guesthouse on a quiet street in the Historic Quarter. Here are 7 cool reasons why you should choose Posada Belen Museo Inn and in doing so feel right at home in the heart of GC!!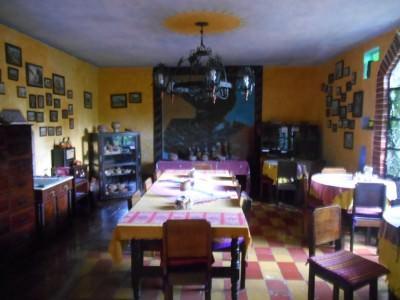 Posada Belen Museo Inn – best hostel in Guatemala City
1. Location – Zona 1, Old Quarter
I wanted to be close to things and in the heart of the city. Posada Belen Museo Inn is situated on Calle 13 A which is a quiet street just off Avenida 10. It's a simple, scenic and pretty 20 minute walk from Plaza Central.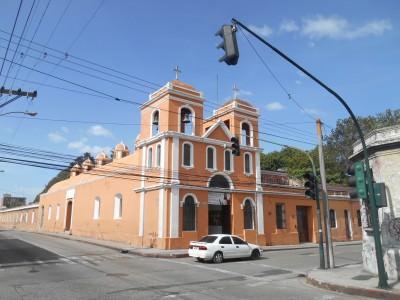 One of many colourful churches near Posada Belen Museo Inn
On the way you will pass lots of colourful churches as well as cafes, bars, shops and restaurants, particularly along the Calle Real/6a Avenida.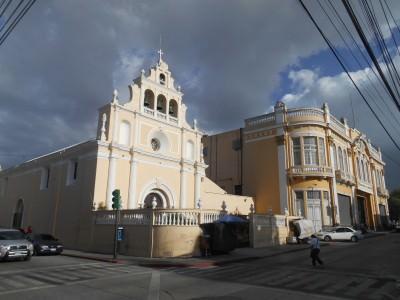 A church just round the corner from Posada Belen
Guatemala's Plaza Central is where it's at, not many tourists around either. Massive Guatemalan flag, great cathedral, the palace and the library all here, plus the market is in behind the cathedral.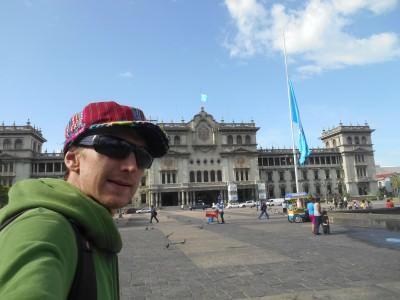 Plaza Central, Guatemala City, Guatemala!
2. Cosy Interior Decor
The first thing that strikes you about Posada Belen Museo Inn is its cosy decor! Once you get inside, it has a real museum feel to it. There are cabinets full of artefacts.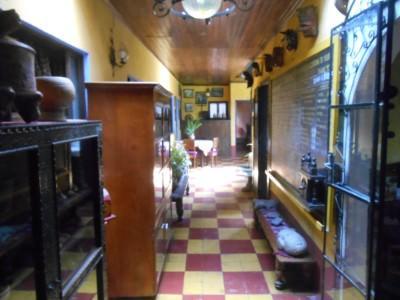 The cosy interior decor of the Posada Belen Museo Inn
There is a colourful design all around consisting of red and yellow mostly.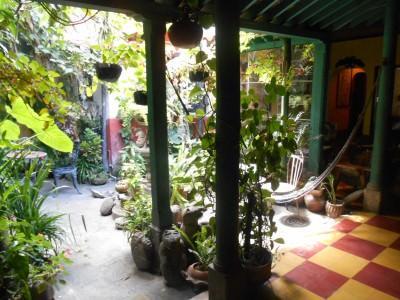 The cosy courtyard in Posada Belen
3. Maps and Information
As soon as I arrived, Juan who works here provided me with a map straight away, and hearing I was from Northern Ireland he also told me about the cities Irish Pub which is only a few blocks away.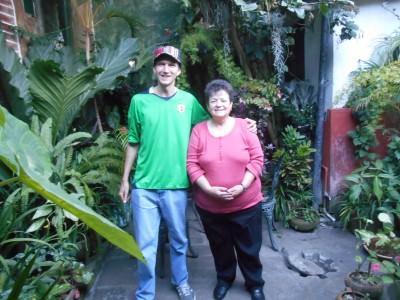 With Francesca the hostel owner
Hostel owner Francesca also took a lot of time out of her busy schedule to sit down and give me some great recommendations for things to do and see in the city. This included a tip on where to eat and she was completely right – great food! I ate at Arrin Cuan restaurant – recommended.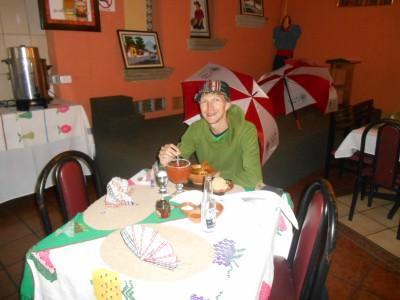 Eating out in GC after a top tip from the staff at Posada Belen
4. Really Comfortable Rooms!
I loved my room in Posada Belen. After so many chicken buses, it's always great to relax in a cosy and comfortable room. A mosquito killer, clean bathroom with ace hot water, tidy beds and a blogger's desk!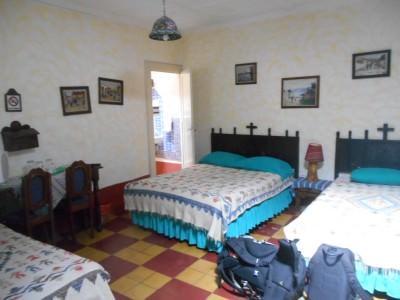 Such a cosy room
Ensuite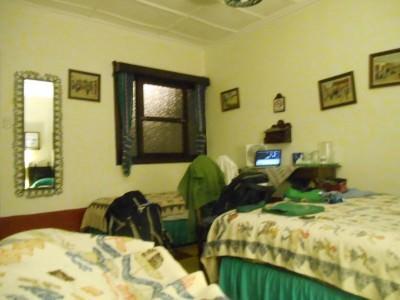 Bloggers Lounge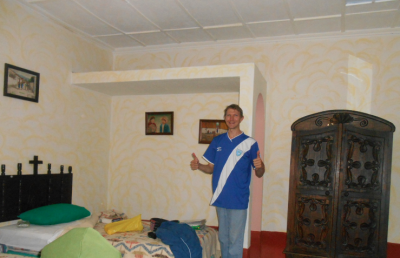 My cosy room at Posada Belen Museo Inn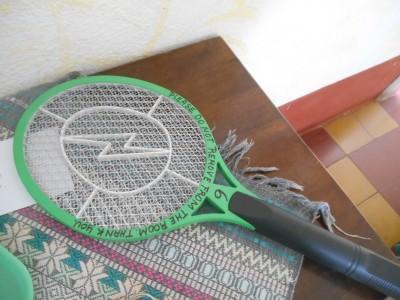 Mosquito killer
5. Food and Drink
There are a few cool breakfast options at Posada Belen and beers/soft drinks are available at night too. You can really relax here without any worries.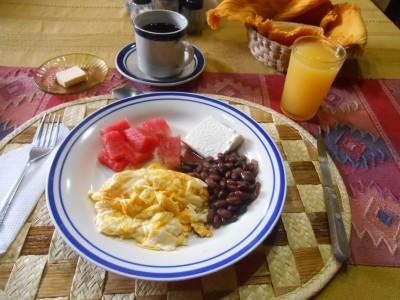 Cool local breakfast in Posada Belen Museo Inn, Guatemala City
6. Private and Safe
Lots of travellers are put off visiting Guatemala City as they always believe media reports of high crime on the streets. In honesty, Posada Belen is in a very safe area and I felt at home here. Posada Belen is on a quiet side street (13 Calle A) and is very discreet.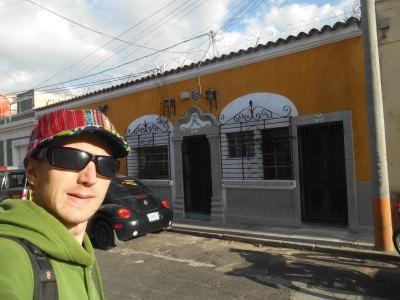 Outside Posada Belen Museo Inn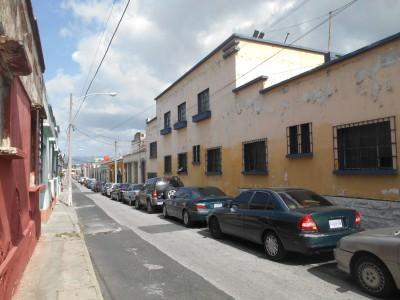 Posada Belen is on a quiet street
All doors and windows are secure and locked and you can feel safe here. Plus I really encourage everyone to visit Guatemala City. All cities have crime and GC is a beast well worth checking out – a cool city which you will hear more of!
7. Free Wi-Fi
Yes – not just free Wi-Fi here, but fast Wi-Fi which meant I could get some blogging done easily from the relaxation of my cosy room.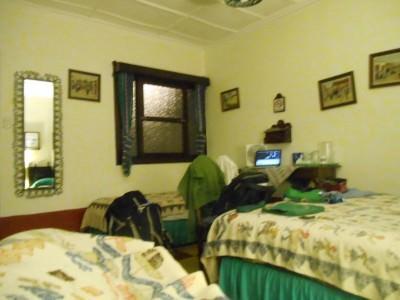 Bloggers Lounge – free WiFi!
To book Posada Belen, there are many ways to find them:
Posada Belen Museo Inn official website and book on Agoda
Facebook Page and Community
Here's the full details, so you can get booked and truly enjoy your stay in this surprising city:
Posada Belen Museo Inn, 13 CALLE "A" 10-30 CENTRO HISTÓRICO, ZONA 1. GUATEMALA CITY, GUATEMALA
Telephone: +(502) 2251 3478  + (502) 2253 4530 FAX: 1.302.361.9942
Toll free line for reservations: From US & Canada
1.866.TO-GUATE 1-866-864-8283
From the Rest of the World
Front Desk: +(502) 22513478
e-mails: [email protected], [email protected]
Here are my videos from staying in Posada Belen Museo Inn:

Join 13,000 Monthly Readers! If you enjoyed this article and LOVE travel and SAVING money, get e-mail updates from Don't Stop Living – a lifestyle of travel! (It's Free)

Jonny