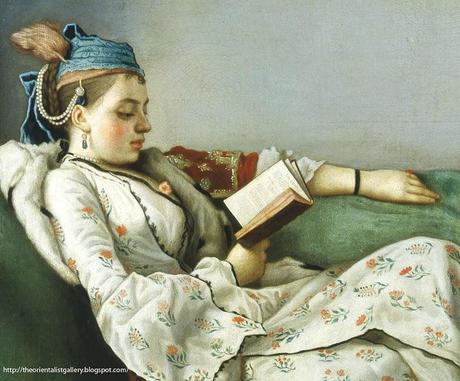 Artist: Jean Etienne Liotard (1702-1789)
Title: Portrait of Maria Adelaide of France in Turkish Dress (1753)
Medium: Oil on Canvas
Size: 50 x 56 cm
It was quiet fashionable to be painted in exotic garb and this Swiss portrait artist liked nothing better than to rise to the challenge. I like the soft greens and blues in this painting. The subject was the daughter of Louis XV. Royalty often traveled to various places and although it is unclear if the sitter ever visited Turkey, she is being depicted in a traditional dress of that region.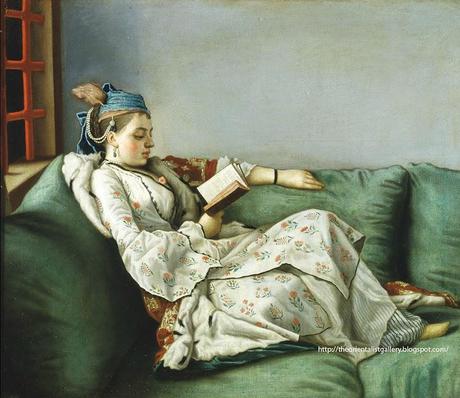 ~
Painting Commissions are Happily Accepted ~
 Layaway Plans are Available!
★Thank you for Visiting!★ 
Join Me on Facebook
~ Return to Portfolio ~ Return to Blog