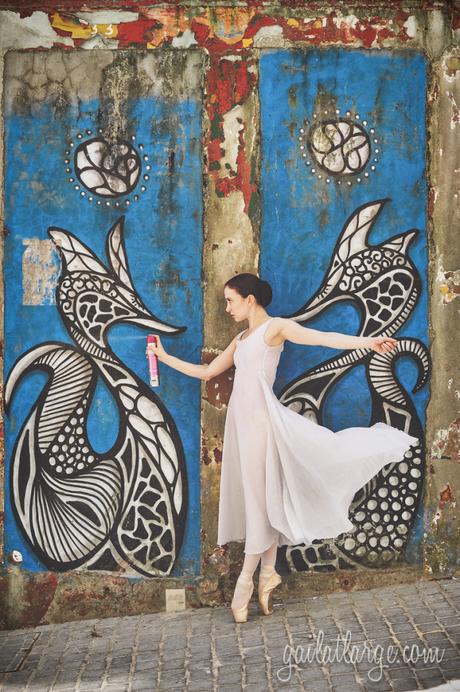 I moved to Portugal from a city with a vibrant street art scene (Toronto), but I feel a more personal connection with the street art of Porto. After nearly two years of photographing it up close, I've come to believe it has everything to do with the street artists themselves. I've met none in person (yet), but I view them as having a personal connection with their city through their work. This abstract characteristic of connectivity is the magic ingredient behind art itself, is it not?
Artist: Hazul Luzah
Model: Jessica Mezey
Possibly related posts:
Porto, City Of Murals I've written before about Porto's bourgeoning street art scene… Street Art In Porto Porto Street Art On Rua Das Flores … and posted lots of it in my Instagram account,...
Postcards From Porto I had every intention of showing the rest of the pictures from Saturday, but the event collection is proving too large to finish quickly. Ice and I were in Porto...
(More) Porto Street Art Whether you're a first-time visitor to Porto or a native or a transplant, you cannot miss the abundance of spray-painted color around the city. It is really everywhere, from stairs...
Hazul Street Art Map Of Porto I was in Porto this afternoon with Ice and remembered just before heading back home to stop by DaVinci Art Gallery to see if there were any Hazul street art maps available....
Porto Street Art: A Touch Of Whimsy On Rua Miguel Bombarda With Jessica Mezey Porto street art is so colourful and lively that Jessica and I had to feature it in a series. Naturally, this series had to include Rua Miguel Bombarda in the neighbourhood...