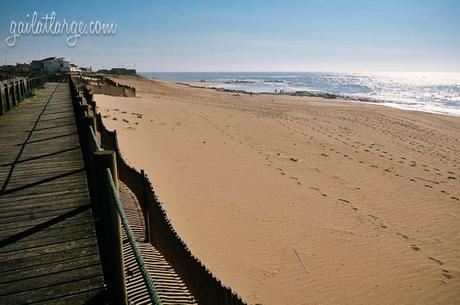 For those still caught in the chilly grip of winter, I realized a long post of beach pictures might be a little cruel. So I'm spreading them out, starting with Praia de Angeiras heading north towards Vila do Conde on a sunny Saturday in March.
Coincidentally, it was nearly a year to the day when we visited Praia de Angeiras (Sul). Maybe the nearing of the Spring Equinox is like a cosmic reminder to explore these beaches at the top end of Matosinhos…
Did you know there's a coastal path for the Portuguese caminho (to Santiago)? If you visit the beaches north of Leça, you'll see more Santiago pilgrims now. This route offers no shade and is best to do in the early months of the year before the sun gets too intense.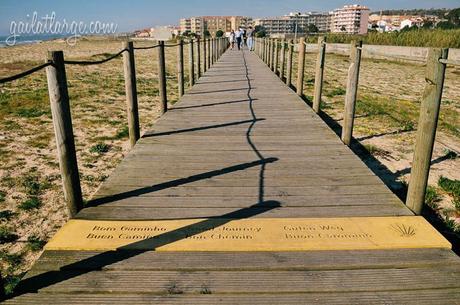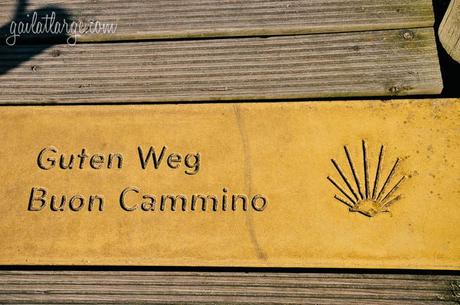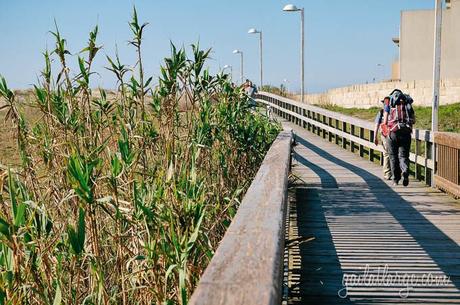 pilgrims on the other side of the bridge in Lebruge, Vila do Conde
Angeiras is known as a fishing village, and in spite of technology, it will probably always remain a fishing village. It's not a touristy place, if you don't count the pilgrims. (I don't.) If you've got a car, it's easy to find it and claim a stretch of beach all to yourself, tuning out the world with the sound of crashing waves.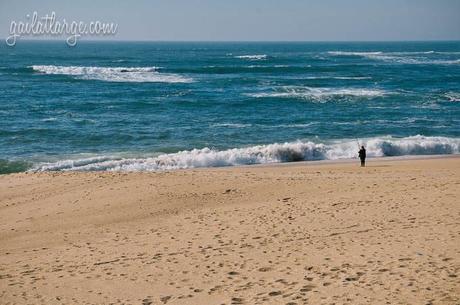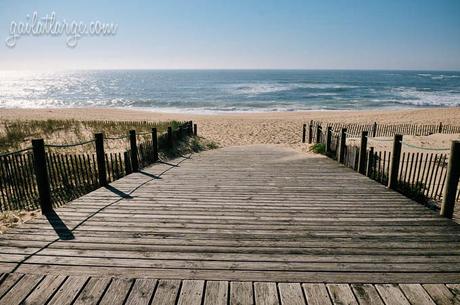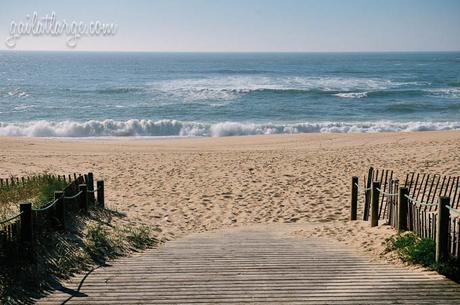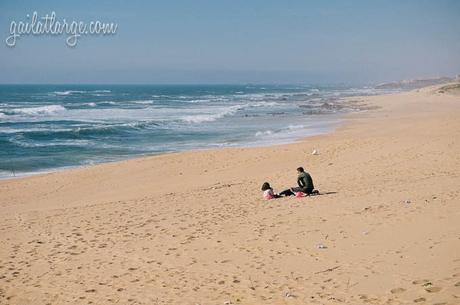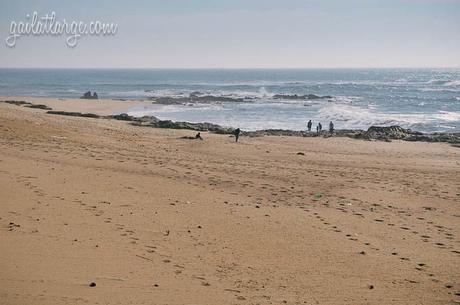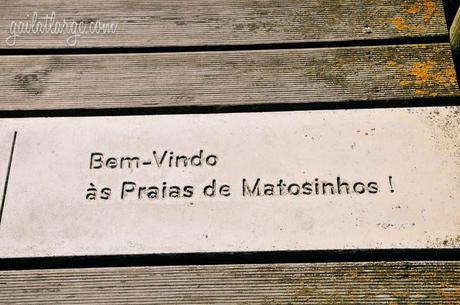 March 18, 2017
Album: Portugal [Winter 2016/2017]