We've really enjoyed 2011 here at Frontier, sending volunteers to countless projects all over the world and hearing about their amazing experiences. What better way to end the year than by looking back at what have turned out to be our most popular projects and destinations? Where will you go in 2012?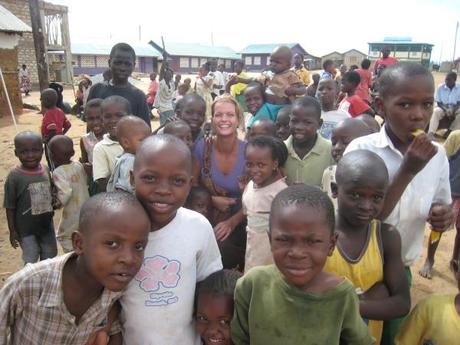 You will be working in a vibrant and exciting local clinic with friendly doctors, nurses, laboratory and other staff. Your exact duties will depend on your previous experience, qualifications and medical background, and also whether you express any specific interests in being involved in any particular aspects of the work. The center is well equipped with a number of departments such as paediatrics, maternity, HIV and AIDS and a Comprehensive Care Centre. It deals with many types of medical procedures and conditions both routine and emergency.
The placement will enable you to observe, in detail, medical practices and give you the opportunity to take part in the day-to-day running of a Kenyan clinic. You could get involved with many different aspects of medicine such as urology, obstetrics and gynaecology, gastrology, paediatrics, eye testing, anti-natal clinics and even in the pharmacy. You may also be able to help implement national health screening/immunisation programmes, support family planning objectives and provide health education to the local community.
What our volunteers say:
"I had a fantastic time on my "Hospitals and Beaches" project. I learnt a lot from my hospital placements and going on medical outreach camps, really enjoyed exploring the area and going on trips, and had a wonderful host family that really made me feel at home. I gained a great deal from the whole experience, and have memories that will last a lifetime."
Heather Kennedy, September 2010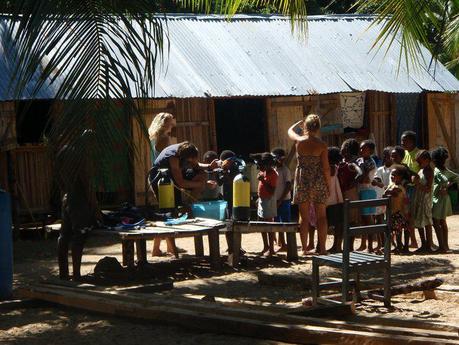 Madagascar Marine Conservation & Diving
Madagascar – the magical island which is home to some of the world's most spectacular and least explored dive sites. The crystal clear waters host a dazzling array of pristine marine habitats and support a huge diversity and abundance of marine creatures.
165 million years of isolation have created a globally important biodiversity treasure with over 80% of species endemic to this island paradise. But, an increasing population is having a devastating impact, causing deforestation and erosion; the red soil running into the seas has led to the sadly evocative name of "the bleeding island".
You will be diving regularly.  If you need dive training we will train you up on the Frontier camp at the start of the project. Your activities will involve locating and mapping the extensive, pristine coral reefs and studying the various communities existing on them. You'll also explore the luxuriant mangrove forests and record the rich variety of organisms living there and in the other intertidal zones.  
What our volunteers say:
"The 4 weeks I spend in Madagascar was not nearly enough!! I had the best time of my life!! From the second I arrived I felt at home! Dive training was a blast and I couldn't have asked for a better place to acquire not only my open water PADI but also my Advance and Recue dive training!! Nosy Be and Frontier truly changed my life for the better! I am already planning my next trip."
Jumari Steyn, October 2011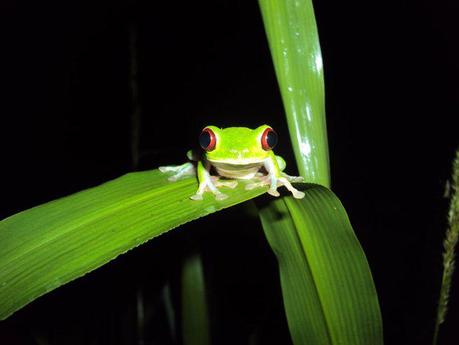 Costa Rica Big Cats, Primates & Turtle Conservation
Set between its tropical Caribbean and Pacific coasts, Costa Rica is one of the most breath-taking countries in the world. Even though it covers just 0.03% of the world's landmass, it is home to an incredible 500,000 species including jaguars, spider monkeys and five types of turtle. This is the highest density of species of any country in the world.
You will be carrying out extensive biodiversity surveys. Work will include walking primate transects to spot the White-faced Capuchin Monkeys, Squirrel Monkeys, Jeffries Spider Monkey and Mantled Howler Monkey which thrive in these biologically rich forests.  You will also be surveying populations of exotic birds, insects and amphibians, patrolling turtle nesting beaches or tracking big cats.
What our volunteers say:
"Costa Rica is one of the coolest places I have ever been to.  I was nervous about going until I met and made friends with the volunteers and staff, because it is the people who you are there with that make the trip. I really enjoyed the work that we did and the site in which we stayed; sleeping in a hammock is a lot more fun than you would expect. I would have loved to have had stayed longer for sure, and was sad to have left but it was an experience that I shall never forget."
Ryan, September 2011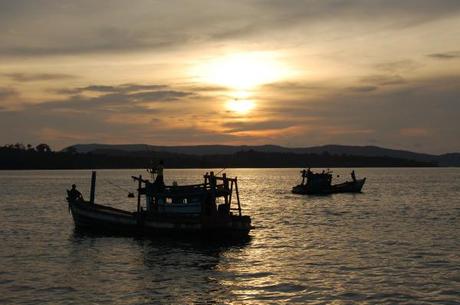 Cambodia Marine Conservation and Diving
Travel to the alluring and exotic country of Cambodia and discover a land of dramatic landscapes, diverse marine life, captivating cultural and historical heritage. Live within a local island community, working on both diving and research projects as well as providing community care and helping develop basic local amenities.
The marine project involves joining a scuba diving research team that monitors the marine ecosystem and collects data on the reef, coastal breeding grounds and the abundance of important species. This data is then used to help maintain a proactive conservation strategy.
You may also find yourself teaching English in the island school, providing much needed education and support. With nearly a third of 7-14 year olds unable to attend school, this is a fantastic opportunity to get close to the local children and make a real difference to their future prospects.
What our volunteers say:
"If you are looking for a truly genuine and real experience of a whole new culture and way of life, then I whole-heartedly advise this project. There is a perfect balance of work and free time, and a South-East Asian experience you will never forget. You live with the people, eat with the people, and sleep in the same village. You live as a Khmer person for the length of time your there, and they may not have much, but they are the happiest people you will ever meet. I absolutely loved the month I was there, could not have asked for any more and hope to return in the near future. A truly unforgettable month."
Alex Best, August 2011