Taking challenges head on, learning new traits in quick time, and delivering convincingly are the aspects that makes Poonam a fearless brand of talent, dedication and hardwork.
Poonam Gurung is a trained contemporary dancer, a model and an actress, she has worked in a range of films in various Indian languages. She is well known for her 2017 psychological thriller Bengali film Khoj directed by Arko Ganguly. The film has also won nine international awards at Cinema on the Bayou Film Festival, Louisiana, Studio City International Film Festival California, Idyllwild International Festival of Cinema, etc. Poonam's also featured in Chinese Whispers (2015) directed by Charu Shree Roy; Sunshine Music Tours and Travels- a 2016 Indian comedy-drama road film, directed by Shailendra Singh; Nagamese film Uribo; and now her upcoming Assamese film Suspended Inspector Boro is set to release on 7th December.
We have the lady herself today for a one-to-one conversation with The Moviean and we will know more about this young and promising actress about her life and work, and about her latest film Suspended Inspector Boro.
As we speak to her, her new film Suspended Inspector Boro is the talk of the town. To start with, we wanted to know about her role in this film. In her words: " Suspended Inspector Boro is an Assamese film in which I play the character of a girl named Sabrina Rai who decides to relocate from Udalguri to Guwahati and find a job in order to provide financial support to her mother and her younger sister. The girl then goes missing. An honest cop who is already suspended from his job is roped in to investigate the matter unofficially."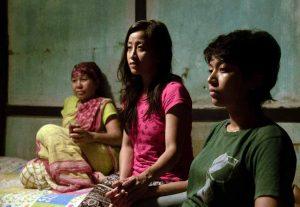 This story of human trafficking, a character who is a strong-willed girl and a suspended badass cop with lots of fierce action scenes to relish is a work of the popular director Kenny Deori Basumatary who is known for his cult Assamese language films- Local Kung Fu (2013) and Local Kung Fu 2 (2017). Poonam had known Kenny for about a year now, they first met while working together in Mumbai. During one of their conversations, he discussed the script of his third film with her. The impact of Local Kung Fu series on her mind was too big and she has herself wanted to work with Kenny and thus she auditioned for Suspended Inspector Boro.
this is a film in which the actions are one level up compared to Local Kung Fu and Local Kung Fu 2
As Kenny's film, we tried to guess how much of real action is the film packed with and we asked if her character had action roles too. Poonam says: "At this point of time I can neither confirm nor deny about that, but this is a film in which the actions are one level up compared to Local Kung Fu and Local Kung Fu 2. But it was a feeling of a close-knit family of an enthusiastic team. I am a North Easterner and coming down to Guwahati for the shoot, I did not feel an outsider with this team. It was a welcome feeling and great environment. The work was fun, and I sincerely hope Suspended Inspector Boro will surpass both the Local Kung fu films (laughs)."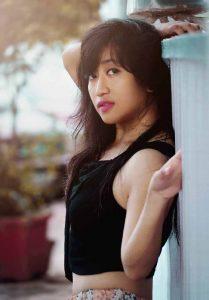 This was Poonam's first shoot in the North Eastern part of India but she is no stranger to the land. Poonam was born in Nagaland to a family of WW II veterans, when she was still young her family migrated to Nepal where she lived till age nine. They came back to settle in Siliguri, West Bengal from where she completed her studies. About five years ago Poonam relocated to Mumbai with dreams in her eyes to become a professional dancer. She learned dancing and made new friends. She started as a professional background dancer in Bollywood films and as she made new contacts, she was also exposed to a new world of films. Taking suggestions and advises from her new friends, she auditioned for a lead cast and got selected for Channel V's 'Heroes'. That was her first stint in the world of acting. It was during this project that she realized that acting was nice and fun to do. One project led to the other and she continued to gradually learn and grow as an actor. She tells us that no one comes prepared from the mother's womb. "I dreamt, learnt, struggled and fought my way to where I am today. I am a keen learner and I have learnt from every film I did and as of today I just cannot imagine my life without acting."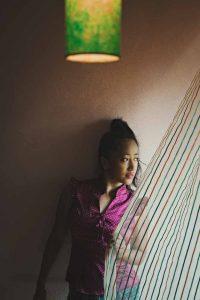 There never can be an ecstatic feeling without having faced some form of challenges, and we wanted to know of the challenges faced during the filming of Suspended Inspector Boro. As the team was small and the responsibilities were never enough, once Poonam's shots were over, she decided to be a helping hand and hence wore the hat of the assistant director too, and also handled the costumes. Now that is unmistakably quite a multitasking in itself.
"In the scorching heat of June and July, when I have done twenty shots for a particular scene, and the shots had to be consistent, it was a task to be very careful to handle the makeup and costumes, yet we pulled it off very well."
at present I'm shooting for a web series which is being directed by Anindo Banerjee for the altBalaji platform
To see a person from North-Eastern India in the film landscape of Mumbai is always a change, and that leads us to the question of how she feels as an actress from the North Eastern part of India working in Mumbai. Poonam says: "Because we do look different, there are advantages and disadvantages at the same time. In general, there is not a widespread acceptance for us to play just any given role. A character has to be created for us to play that. It has been tough as I realized that getting a call for an opportunity is rarer as the requirement could be there only for special conditions. But the good thing is that since most of the casting directors remember our names and faces, they do try to help us when there is that specific role to play. There are people like Deepna Kumar from Lost Boy Productions, Abhimanyu Ray, Godfrey Edge from Abhimanyu Ray Productions, etc., who help us whenever there's opportunity. Also, there are other fellow actors like Bijou Thaangjam and other artists in Mumbai hailing from North East who help each other."
In a very short span of time, Poonam has worked in a range of films of different languages- Bengali, Assamese, English, Hindi and in her words, she is experiencing the different flavours that come while working with actors and directors from different regions. She is at present shooting for a web series which is being directed by Anindo Banerjee for the altBalaji platform, in which she is playing the character of an Assamese girl. The production is taking place in Kolkata at the moment. Her next and upcoming film Uribo which is currently doing the rounds of film festivals is a multilingual film directed by Junaid Khalifa, with whom she is acquainted since her dancing days in Mumbai. Junaid is known for his award-winning short documentary film called 'Mohammad Ali Road, Mumbai.'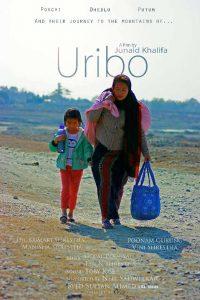 We look forward to see Poonam Gurung reach sky high and achieve more success. Become that light and spread the ray of a fine actress.
Check More Photos Of Poonam Gurung:
Also, READ/WATCH other INTERVIEWS: