Ponnanganni Keerai is a tamil name of a spinach variety . The name Ponnanganni meaning Pon means Gold and this spinach Variety  is as precious as gold . The taste of Ponnangani keerai is really good and it is one of the best taste in the spinach Varieties . The English name of the Ponnanganni Keerai is Dwarf Copperleaf or Sessile Joyweed . So now of to today's post Ponnanganni Keerai Kootu Recipe .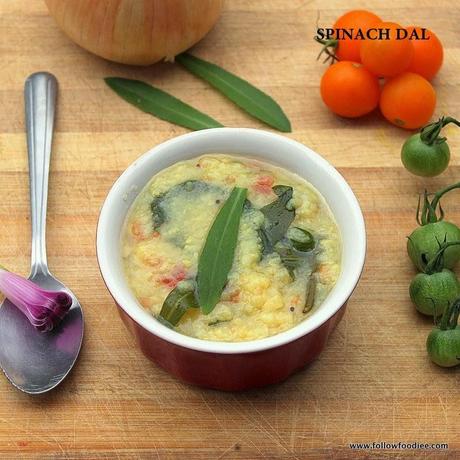 PONNANGANNI KEERAI KOOTU | HOW TO MAKE SPINACH KOOTU RECIPE | SPINACH DAL
Keerai Kootu - Ingredients 
Preparation Time
:
10 minutes
|
Recipe Category
: Curry
Cooking Time
: 20 minutes |
Recipe Cuisine
: Indian
Moong dal - 1 cup
Tomatoes -1 number , chopped
Green chilli - 2 number , slit
 Salt - to taste
Turmeric powder - 1 pinch
Hing - 1/4 teaspoon
Tempering:
Oil- 2 teaspoon
Mustard seeds  - 1/2 teaspoon
Urad dal - 1/2 teaspoon
Red chili - 2 numbers
Ponnangani Keerai ( Spinach ) - 1/2 bunch , chopped
Onion - 1 number , chopped 
Cumin seeds - 1 teaspoon
Method :
This is our Ponnangani Keerai Growing in our backyard .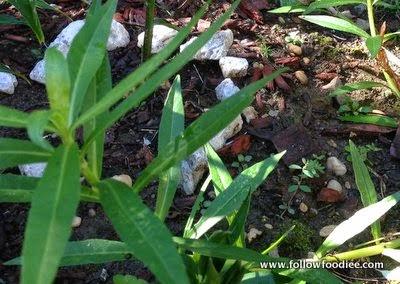 Chop the stems of this Keerai ( Spinach ) using the scissors .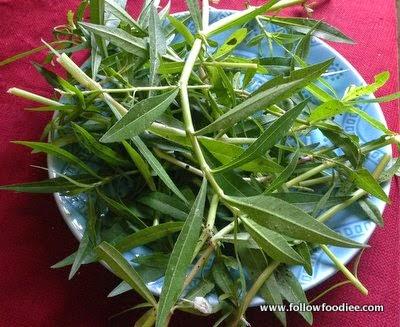 Separate the Leaves from the stem . Wash the leaves well to remove sand . Do not throw the stem . They can be used to make soups .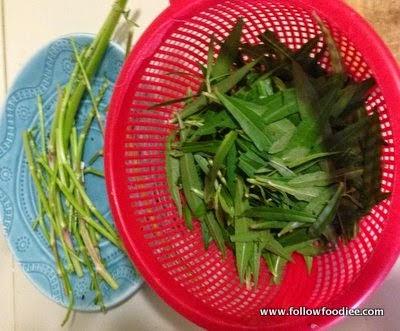 In a pressure cooker add the washed Moong dal, Turmeric Powder ,chopped tomatoes, slit green chilli, , water and pressure cook the contents for  for 10 minutes till the dal is cooked well.Add salt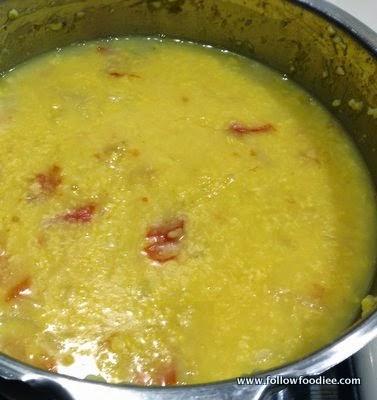 In a Wok, heat oil add the mustard seeds allow it to pop ,add the  urad dal ,cumin seeds, chopped onions ,slit red chilli and  cook till onions become soft.Add the chopped Ponnangani Keerai ( Spinach )  leaves and stir for 2 minutes. Cook till leaves become soft .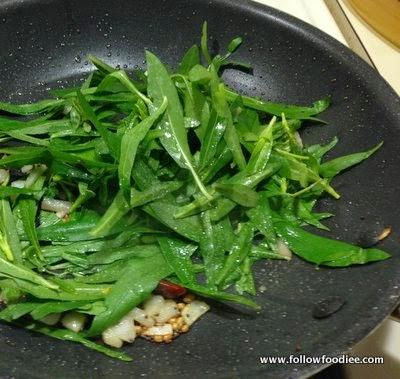 Transfer this to the cooked dal , add water to desired consistency  and bring the contents to a boil .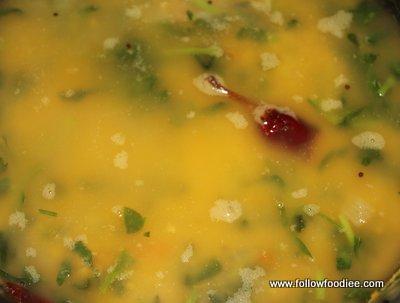 Poonangani Keerai Kootu is ready to serve .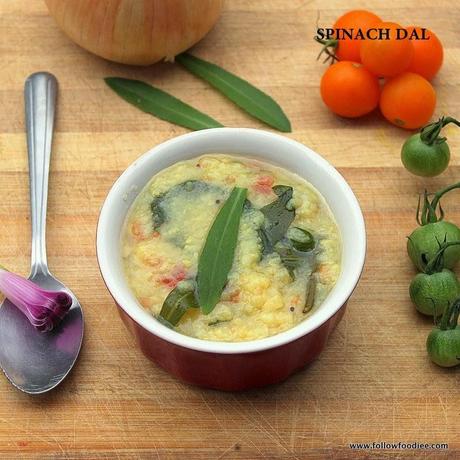 Serve this Ponnangani Keerai kootu with steamed rice  rice,and flat breads .
Check out the Similar Recipes below :
Broccoli Dal 
Lettuce Dal 
Dill Dhal 
Dal Fry  Spinach Dal
Click here to View all the other dal recipes posted in the blog .  
Check out some spinach varieties in the blog below. 
Spinach Masiyal
Spinach Poriyal
Spinach Potato Fry
Methi Leaves Fry
Drumstick leaves Fry 
If you like this recipe please like my Facebook page here to get regular recipe updates , or follow me on twitter here , pinterest here , and Google plus here to get regular updates of recipes .