Greens are a vital part of our regular meals.I make different kinds of greens at least thrice in a week.In most of the cases they are either spinach or fenugreek leaves as these are versatile and adaptable to cuisines.But at times I like to cook traditional greens that I grew up eating like mulai keerai,arai keerai,ponnangani keerai etc.Generally we make a stir fry kind o dish with ponnangani keerai,but the other day I made a kootu(stew) like semi dry dish using pasiparrupu(green gram) just to add some additional protein to the dish.Since the leaves very fresh and tender,the stew turned out to be awesome.Yes when it comes to greens,the quality of greens and cooking method is most important as very few ingredients go into the cooking of these.This stew tastes great when eaten mixed with steamed rice an also a great side dish for sambar,kuzhambu rice etc.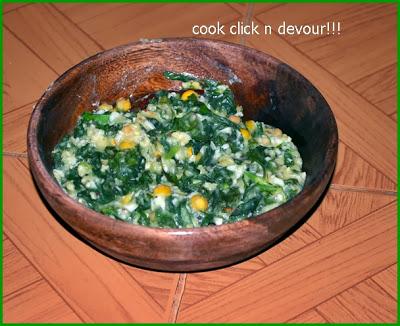 Ponnangani keerai kootu(Water amarnath leaves stew with yellow moong dal)
Star ingredients:Ponnangani keerai and green gram
Time:30 minutes
Serves:3
Ingredients:
1 1/2 cups ponnangani leaves (tightly packed)
1/2 cupsplit yellow moong dal
2 teaspoons channa dal
3 dried red chilli
1/2 teaspoon asafoetida
1/2 teaspoon urad dal
1/2 teaspoon mustard seeds
2 tablespoons shredded coconut
1 small piece ginger
Salt
Oil to temper
Method:
1.Pressure cook moong dal until soft and mushy.Mash and keep aside
2.Wash the ponnangani leaves several times under running water to get rid of all grits and sand particles.Drain thoroughly.
3.In a kadai heat 1 teaspoon oil and add the tempering ingredients (Mustard,urad dal,channa dal,asafoetida,red chilli and curry leaves).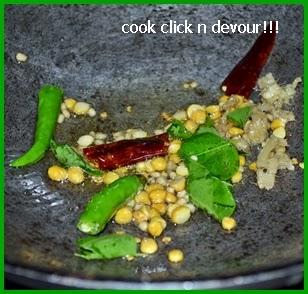 4.Add the washed leaves and saute well till they begin to shrink.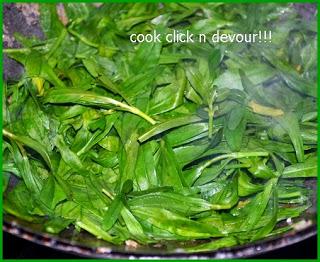 5.Add the cooked dal,1/4 cup water and mix well.Add salt and let it boil for 10 minutes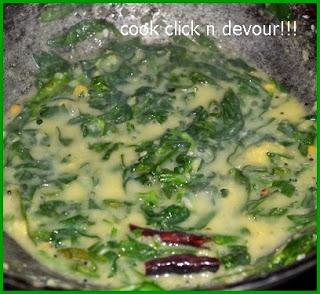 6.Add the shredded coconut,mix once and it boil for 5 more minutes.Once everything has come together and thick,remove from flame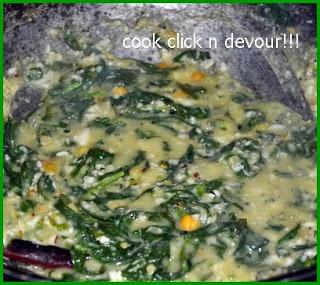 7.Serve hot with rice.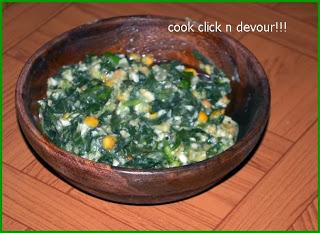 Notes:
1.I generally do not chop the leaves as they will shrink considerably.
2.You can replace ponnangani leaves with mulai keerai,agathi keerai in the above recipe.
3.Do not boil for a long time after adding coconut,the tiny flakes of coconut add very nice texture to the stew.