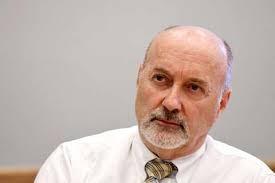 Patrick Madden is the Democratic mayor of Troy. Last time he won the primary against Rodney Wiltshire, an African-American, by only a handful of votes. This year Wiltshire lost the Democratic mayoral primary again, but is running on the Green and Independence party* lines. Tom Reale, a State Senate staffer, originally wanted to run for city council but Republicans persuaded him to be their candidate for Mayor.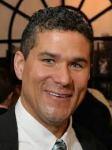 Then the party's local bosses, led by Rensselaer County Exec Steve McLaughlin and his henchman Richard Crist, had a meeting with Reale and bullied him to exit the race. Why? They'd decided Wiltshire had a better chance to beat Madden. In fact, they'd already previously connived Wiltshire's Green party nomination, getting Republicans to register as Greens and write in Wiltshire's name — not Reale's. Other local Republicans are getting in line with this Wiltshire ploy.
Not only are these guys making themselves look terrible with these machinations, but for no purpose. Because Madden is sure to beat either challenger anyway, in now solidly Democratic Troy. How idiotic can McLaughlin and company be?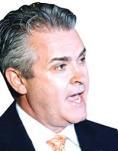 Just this morning a tape of the meeting came out, in which McLaughlin, preening his power, his every other word an f-bomb, browbeats, belittles, and threatens Reale.
But bullying is McLaughlin's style. Previously a state legislator, he was then recorded being loudly and vulgarly abominable toward a female staffer. But in the age of Trump, such behavior no longer matters — among "family values" Republicans. So they promoted him to County Exec. He continues to spew out bombastic Trump-like tweets.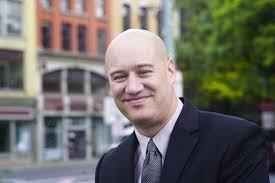 Reale initially bowed to McLaughlin's pressure and stopped his campaign. But then, with just a week to go, Reale reversed himself, publicly calling out McLaughlin's bullying tactics, which we already knew about.
Meantime, the state has now instituted early voting. Rensselaer county's population is concentrated in the city of Troy, which has a lot of non-whites and Democrats. But the county government, thanks to rural votes, is still controlled by Republicans. And, following the Republican playbook of striving to deny minorities the vote, they put the county's early voting site not in Troy but out in the boondocks, difficult for city dwellers (especially the many without cars) to get to.
In Troy, in 2016, a black motorist, Edson Thevenin, was killed in a hail of bullets by a white cop, Randall French, under dubious circumstances. The Republican District Attorney, Joel Abelove, quickly brought French before a grand jury with no waiver of immunity, guaranteeing he couldn't be prosecuted. Abelove was criminally prosecuted himself, by the state attorney general, for his role in this. Meantime the local police department also whitewashed French. But then, due to widespread public outcry, a Troy police captain, Joseph Centanni, was engaged to review the case. He courageously wrote a report concluding that the killing was unjustified, French lied about it, and the Troy police department conspired in a cover-up. (This was also the conclusion of the state attorney general, in prosecuting DA Abelove.)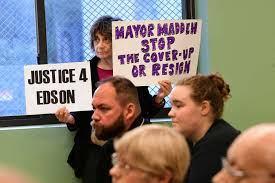 But Mayor Madden didn't like the Centanni report, so not only did he hide it, even from the city council, but he also hired yet another guy to conduct of a review of it. And guess what? That second report tried to poke holes in the first one. But Mayor Madden refused to release that report too, refusing even to reveal how much the city government spent on it.
I don't live in Troy, but if I did, I'd vote for Reale.
* There's nothing "independent" about it, this is a shill party actually cooked up by Republicans.
Advertisements