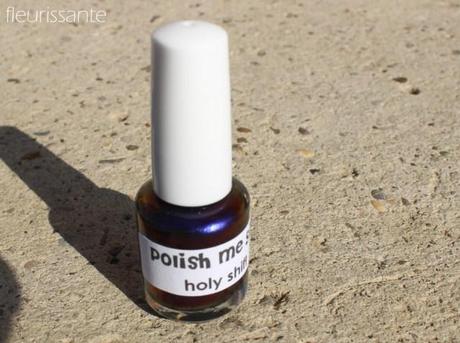 With Chromaflair pigment finally being made available to wider public, it was only a matter of time when will other indie nail polish brands jump onto the multichrome bandwagon.
Polish me Silly are my first multichromes that aren't Dance Legend or ILNP and, to be honest, I don't like them as much and I'll tell you why in a little bit.
These nail polishes are available as a mini in a 9ml bottle ($7,50) and a full size of 15ml ($11,50). I got them during a 10% off sale for which I'm not sure if it is still on. The code is FLASHSALE10, it doesn't hurt to try :)
Now, Holy Shift looks like a blue to purple to coppery red to gold shift multichrome in the bottle. On the nails, on the other hand, only a shift from blue to purple is visible. I can see a hint of copper if I twist my hand under weird angles. It is a bit disappointing, especially when my other multichromes show full color shift on the nails.
However, if you put Holy Shift under water, magic happens – it looks amazing – I can even see a bit of green and gray. It is a shame that this doesn't translate to the nails.
These multichromes are pretty sheer, so it takes at least three coats to make it opaque. The easiest route is, of course, to wear it over black nail polish. The formula is good, neither too thin not too thick.
I used 3 coats for swatches, no base coat or top coat.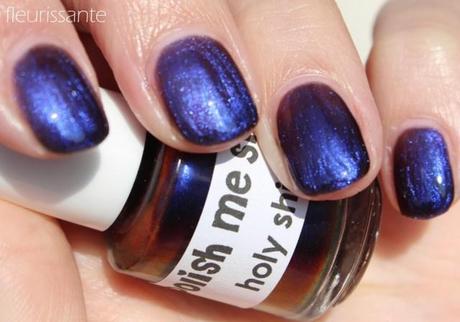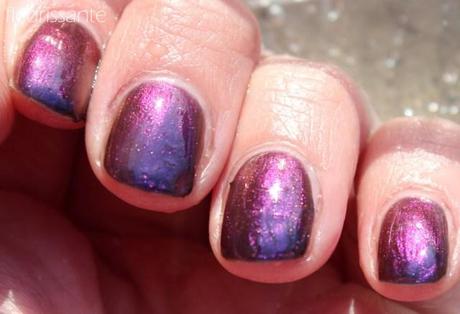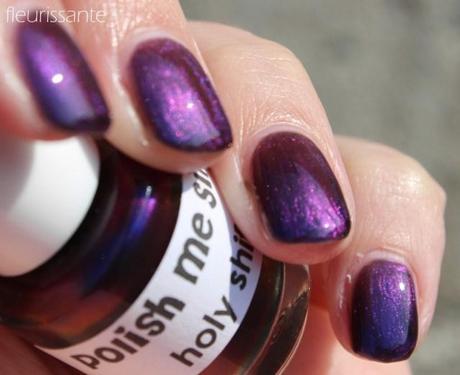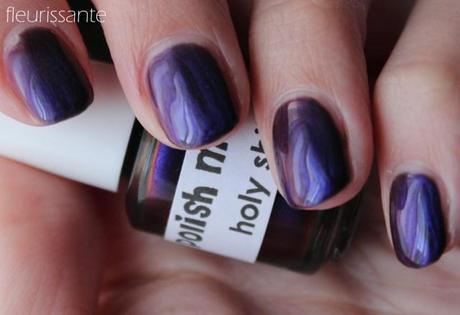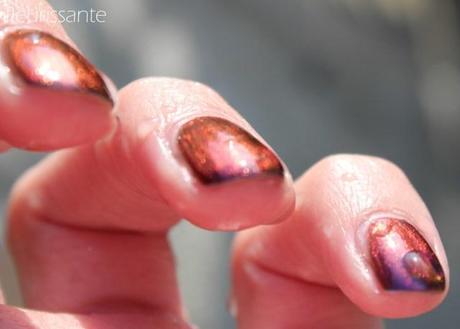 Under water: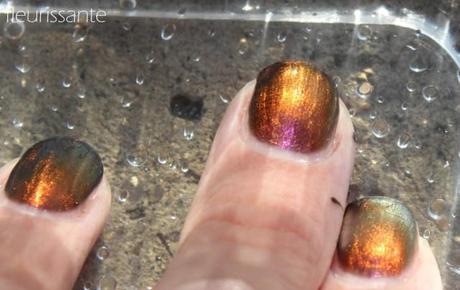 Although my review is not as positive-toned, this nail polish is far from horrible. I definitely plan to wear it whenever I go swimming (this way I'll be able to admire it properly), but if you want stronger multichromes, I'd suggest ILNP and Dance Legend.
xoxo Tamara
Filed under: indie nail polishes, nail polish, Polish Me Silly Tagged: beauty, chromaflair, multichrome, nail polish, polish me silly