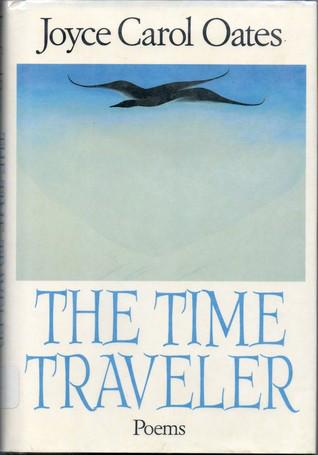 THE TIME TRAVELLER BY JOYCE CAROL OATES
AUTHOR'S WEBSITE
AMAZON.UK
AMAZON.COM
WHAT'S IT'S ABOUT
EXTRACT
LOVES OF THE PARROTS
DUTTON BOOKS (PAPERBACK), 1989WHAT I THOUGHT
131 PAGES
Here are 70 poems representing the depth and intensity of Oates' feelings, the intuitive understanding and heightened perception of life that have made her so extraordinary a writer.
Giant parrots of Yucatan perching
Splendid in the sun! Bright green
Bright yellow, bright
Arterial red!
The Time Traveller is a fantastic collection of poems. I enjoy JCO's poetry as much as her fiction, sometimes even more. Many of the poems in this collection are narrative. Each one is like a little vignette, exploring the ups and down, happiness and sadness of life. I enjoyed every poem in the collection and would have loved if it had been twice as long. When JCO gets it right - which she does in spades in The Time Traveller - I find it hard to stop reading and feel sad when I reach the end. Every poem in this collection is excellent but my favourites are Your Blood in a Little Puddle, On the Ground, The Mountain Lion, A Winter Suite, The House of Mystery and the title poem.
RATING
book lover's boudoir, joyce carol oates, poetry, poetry review, the time traveller