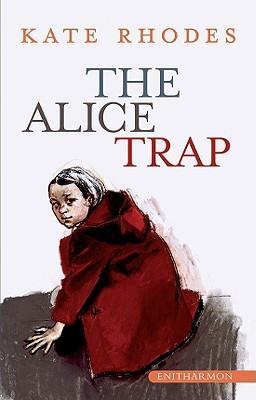 THE ALICE TRAP BY KATE RHODESWHAT'S IT'S ABOUT
ENITHARMON PRESS (PAPERBACK), 2008EXTRACT
THE ALICE TRAP
WHAT I THOUGHT
64 PAGES
Kate Rhodes' second collection is powerful and varied. She writes about personal concerns such as family, loss and love in a style which Don Paterson has described as "pared to the bone, elegant and precise." The collection includes a diverse range of subjects, from a wry portrait poem of Tony Blair to "The Alice Trap" series, which charts the end of a painful love affair. In recent years Rhodes has been shortlisted for both the Forward and Bridport prizes, and this collection finds her at the height of her powers. Her voice throughout this striking collection is engaging and direct.
I was unprepared
By the time I saw you
I'd forgotten the Alice traps
Hidden in the ground
Narrow enough for a girl
Or a thin woman to slip into....
This is my first time reading the poet. I was given this collection as a prize several years ago for coming second place in a poetry competition.
The Alice Trap is a hugely enjoyable collection of poems. The collection is grouped into three sections, The Alice Trap, Everyone I've Ever Known and The Memory Club. The poems in each section are thematically similar. The collection explores some of my favourite poetry themes - pain and passion. My favourite poems wee the poems in The Alice Trap section as they dealt with the painful breakdown of an affair as a woman's lover returns to his wife. The poems in this section were particularly emotional and I had a lump in my throat as I read. The pain, confusion and regret portrayed were brutally, painfully real. My favourite poems in this section were The Alice Trap, Sweetheart, The Package, The Movement of Bees, I Will Not Think of You at 4am and Four Things You Never Got To See. The rest of the poems in the collection were equally enjoyable. Kate Rhodes writes the kind of poems I love to read.
I'd highly recommend The Alice Trap and plan to read more from this poet.