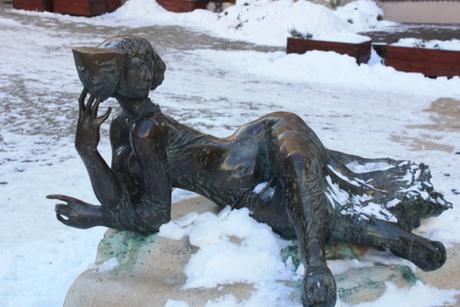 No. Snow and ice can't rectify my mind.
Don't pray I'll flash fire it into a boil.
I'll seize, sullen, frozen, as a gargoyle.
Frost will form on my eye, and I'll be blind.
A thaw comes only in the state entwined.
If only I were gifted at that toil.
I watch Trussed Wonder's melt begin to roil,
wondering how they knew which way to wind.
But nature graces those lacking talent.
A sunflower's wisdom is all one needs.
Making turning to the sun look gallant,
is the lazy thaw path to being freed.
There is no flash fried wisdom you shouldn't shun,
but, perhaps, just revolve to face the sun.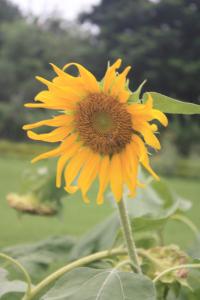 This entry was posted in poem, Poetry and tagged poem, poetry by
B Gourley
. Bookmark the
permalink
.