He is a Man who responds to people.  A few days back, PM Sri Narendra Modiji was in news inaugurating the Adi Yogi statue at Isha Foundation in Coimbatore.  He was snapped wearing an exquisite stole with Shiva's face printed on it; fascinated by the same, a woman,  Shilpi Tewari tweeted about Modi's stole saying she wanted it. .. .. and she did receive it complete with the autograph of the prime minister himself.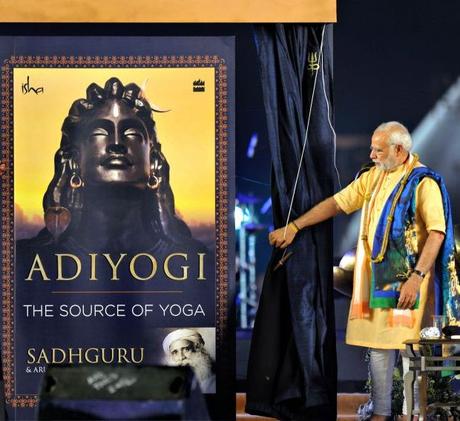 Now the Prime Minister Narendra Modi has become  the savior of an eight-day-old girl from Assam when a nail-biting medical rescue drama played out in the national Capital on Saturday evening. The infant, suffering from a grave medical condition affecting her lungs, was airlifted from Dibrugarh to Delhi's Gangaram Hospital for life-saving treatment
. Sri Modiji's  intervention in the nick of time ensured a traffic-free passage for the rescue team who later revealed that the battery to the child's respiratory machine had just seven minutes left before going flat. 
The child's parents say that they owe the life of their daughter to the Prime Minister and Delhi Police. 'He is our God today,' Dhrubajyoti Kalita, father of the newborn told  Mail Today. 'We sought help from several influential people, including a top IPS officer from northeast working with Delhi police. 'Nobody did anything. We did not know what would happen to our daughter.'  For the 8 day old baby,  Narendra Modi  turned into a guardian angel. Doctors on Sunday said the baby is out of danger and making good progress.  According to the parents, the infant was initially diagnosed with meconium aspiration syndrome - a rare medical condition whereby the baby's stool enters its lungs. When the child inhales the contaminated fluid, it causes respiratory disorders that can become fatal.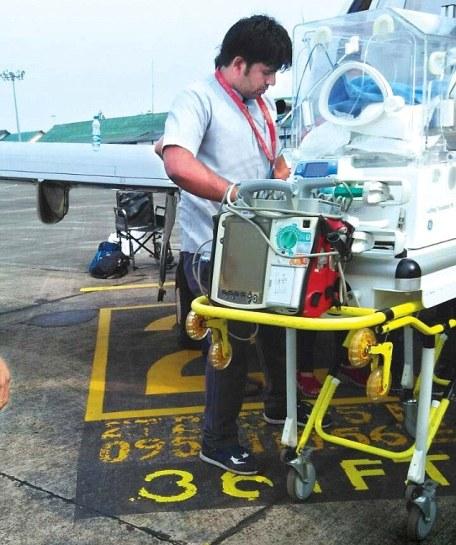 To save the child, doctors at Aditya Hospital in Dibrugarh, arranged an air ambulance which was scheduled to land at Delhi's Indira Gandhi International airport around 7 pm, a time when traffic on Delhi roads is at its peak. Delhi Police, Air traffic and other officials coordinated cordially and ensured safe and timely passage for the child.  Kalita Dhrubajyoti works in Bhramaputra Cracker and Polymer, a Central government enterprise in Dibrugarh.  The mother of the infant, Himakshi Saharia is a primary school teacher.
I had earlier posted on the harrowing experience of the parents of AP Hithendran – trying to link to  'Traffic' -  a 2011 Malayalam thriller film based on a real-life happening in Chennai……. 
Chennaiyil Oru Naal (English: A day in Chennai)
was a remake of Traffic in a hyperlink format ~ a thriller that intertwines multiple stories around one particular incident, inspired from an actual event that happened in Chennai.  It centered around the tragic accidental death of a youth, who is brain dead.  The parents at the time of extreme sorrow decide to take him off the ventilator and donate their son's heart ~ but the recipient is far away in Vellore….. how it gets transported the 150 odd kilometers in a short time forms the theme.  
Miracles do happen ! ~ and great humans make them happen !!
With regards – S. Sampathkumar
7th Mar 2017