Joel and Bill Plaskett rolled into the NAC in Ottawa this past Saturday for their third stop on their tour for Solidarity, the latest release in Plaskett's catalog. Even a broken-down van didn't slow down this crew as they launched into their hour-and-forty-minute show after Mayhemingways from Peterborough, Ontario, opened the night with thirty minutes of 2-piece-band glory, displaying a full spectrum of grooves and moods.
Joel Plaskett has had a long career so far, dating back to his beginnings with Thrush Hermit in 1992, continuing on with them until 1999 when he began his solo career, and forming The Joel Plaskett Emergency a few years later. His catalog of music is a wide range of styles and genres, from folk to experimental rock, showcasing much of Plaskett's musicianship. Whether on guitar or drums, his writing and playing style shines through uniquely as his own.
Saturday evening's show was a fine example of what he can achieve musically in a live setting with great musicians backing him up, such as his father, Bill Plaskett. A man with his own style and entity on and off stage, Bill has been a long-time staple in the Canadian music scene with his band Starboard Side. Also accompanying Joel was Shannon Quinn, an amazing fiddler who accented the songs beautifully with her playing and backing vocals. Mayhemingways' Benj (on bass, guitar, accordion, banjo, bass pedals and backing vocals) and Josh (on drums and backing vocals) were the backing band for most of the performance and complemented all the songs nicely.
The evening had a great flow from the opening notes of Mayhemingways' set, which featured such songs of theirs as "Hunter Street Blues," "End up this Way" and "Jenny Ran away in the Mud." This is a very unique sounding band with somber and jovial songs encompassing tragedy and triumph through a dark North American folk sound. For more info and music: www.mayhemingways.wordpress.com.
"The Next Blue Sky" was the rousing start to Bill and Joel's set, which continued on into "Demons" from the 2009 album Three, which Bill also had a hand in. Next up was "On Down the River," a song of Bill's about the desire to get away from where you're from but also looking back fondly on your memories. The evening travelled through Joel's career from "When I Have my Vision" from his debut solo effort In Need of Medical Attention to "Fashionable People," "I'm Yours" and "The Park Avenue Sobriety Test," which got the audience singing the chorus in thunderous unison.
A very memorable part of the set was "Dragonfly," the opening song from Solidarity, a soothing and haunting piece inspired by a paranormal experience Joel had in his Dartmouth Studio The New Scotland Yard. Laced with Led Zeppelin-esque tones presented in a simple, straightforward manner, this song, to me, is already a classic. The finale was a nod to the late great Chuck Berry with "Wishful Thinking" from Three, which had the crowd singing along again in full force and was a perfect choice to end an amazing show from a group of true Canadian musicians doing what they do best.
To hear more and learn more about Joel Plaskett: www.joelplaskett.com
The "Solidarity" Tour
03/22 Winnipeg, MB - West End Cultural Centre
03/23 Regina, SK - WA WA Shire Centre
03/24 Saskatoon, SK - Broadway Theatre
03/29 Kelowna, BC - Mary Irwin Theatre
03/30 Nanaimo, BC - The Queens
03/31 Victoria, BC - Alix Goolden Performance Hall
04/01 Vancouver, BC - Vogue Theatre
04/05 Waterloo, ON - Starlight
04/06 Waterloo, ON - Starlight
04/07 Hamilton, ON - The Studio at Hamilton Place
04/12 London, ON - Aeolian Hall
04/13 London, ON - Aeolian Hall
04/14 Stratford, ON - Avondale United Church
04/20 Halifax, NS - Rebecca Cohn Auditorium
04/22 Port Hawkesbury, NS - Port Hawkesbury Civic Centre
05/04 Paris, ON - Dominion Telegraph
05/05 Bayfield, ON - Old Town Hall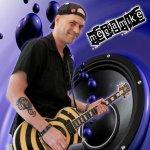 Mega Mike Graham I am Music, I live, breath, play, and love it. It fuels me everyday of my life. I do 2 online radio shows, Mondays "Soundcheck" (7pm est) and Thursdays "Nothing but Grace" The Hip Show (7pm est) both on www.rbxradio.com, I'm a musician (Stoneskull, The Fabulously Hip), and I've been working with bands for many years in the capacity of Photographer, Videographer, Publicist and Agent.