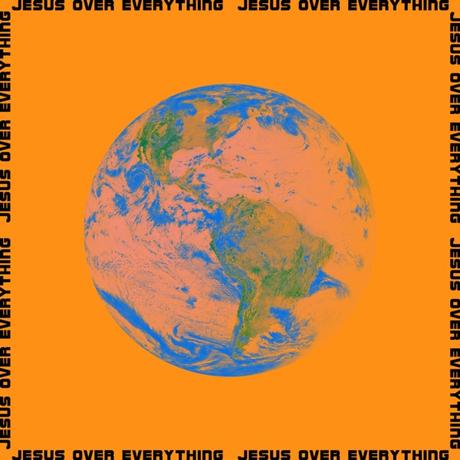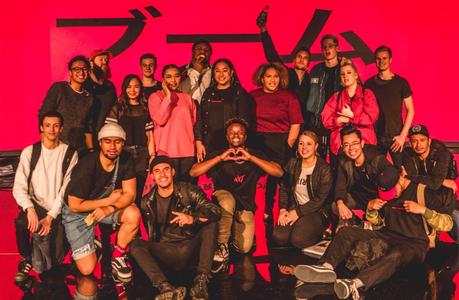 PLANETSHAKERS' YOUTH BAND PLANETBOOM RELEASES
"JESUS OVER EVERYTHING" JUNE 1
Single Encourages Young People To Choose Jesus Over Pressures, Temptations
Song Follows 1.4+ Million YouTube Plays Of Previous Two Singles
The dynamic, multi-cultural youth ministry of Planetshakers Church, Planetboom, releases "Jesus Over Everything" June 1 with global distribution by Venture3 Media. The single will be available through iTunes, Spotify, Amazon Music, Apple Music, Google Play and more digital and streaming outlets internationally.
Pioneering the next generation of Planetshakers music, Planetboom Band is passionate about encountering God, seeking His presence and working to change the culture around them through relevant music. Comprised of young musicians, songwriters and vocalists, the band leads praise and worship every week as the ministry exists to see young people empowered to win their generation.
"Out of this next-generation movement comes a unique praise and worship expression," says Planetboom Youth Pastor Andy Harrison. "Merging styles and musical genres, and complete with a spoken-word piece, 'Jesus Over Everything,' is an anointed and powerful declaration on behalf of young people all over the world."
"With teenagers facing increasing pressures and temptations, boundaryless sexualization and social media bullying, this is a bold statement," adds Josh Ham, Planetboom's Creative Director, Assistant Producer. "In the midst of every alternative, we choose Jesus over everything."
The new song follows two singles released from Planetboom Band over the past year, "New Levels" and "Praise of Problems," which have collectively received over 1.4 million views on YouTube alone.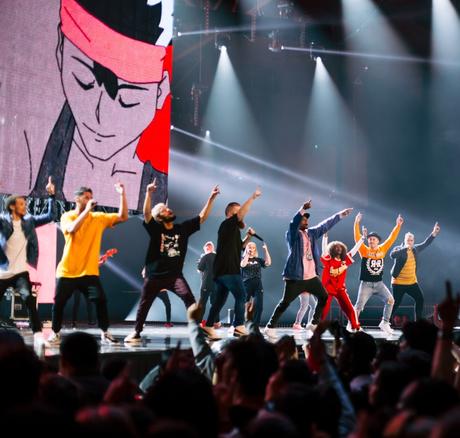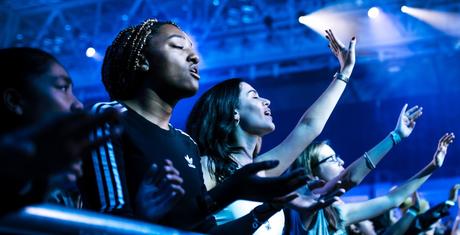 With more new music slated to release this year, all the latest Planetboom Band news and updates can be found at www.planetshakers.com/planetboom, Facebook, YouTube and Instagram.
About Planetshakers:  Since its inaugural gathering in 1997, Planetshakers has gone on to become a global movement through its annual conferences, international church campuses and numerous live recordings, including multiple Dove Award-nominated projects. The Australia-based collective, led by Senior Pastors Russell and Sam Evans, has hosted gatherings in cities around the world while also launching Planetshakers Church in 2004. With over 14,000 members in Australia, Planetshakers Church is one of the fastest growing churches in that nation's history, stretching across five campuses in Melbourne with additional locations in Singapore; Cape Town, South Africa; Geneva, Switzerland and Austin, TX. Planetshakers works to raise up a generation of Christ followers with a clear vision of taking the Gospel to nations… "empowering generations to win generations."
About Planetboom:  As the youth ministry in each Planetshakers Campus, Planetboom is a place where teenagers can connect, belong and grow into all that God has called them to be. Services and programs are run for teenagers that gather them together to encounter God through passionate, fun and cutting-edge events.
~ ~ ~ ~ ~ ~ ~ ~ ~ ~ ~ ~ ~ ~ ~ ~ ~ ~

It would be great if you would stay connected with me!! You can follow me on Twitter @DebiL1611, like me on Facebook at 2014 and Beyond, circle me on Google+, follow me on Tumblr, Instagram and Bloglovin', subscribe on YouTube, or connect with me on LinkedIn and Pinterest.

Please make sure to visit my homepage and subscribe to my blog for more great posts on running, fitness and lifestyle topics as well as food, product, music and book reviews, and more!