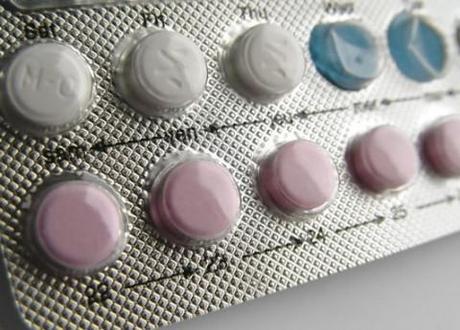 Contraceptive pill mix up. Photocredit: http://www.inquisitr.com/189317/pfizer-birth-control-pill-recall-2012/
Pfizer Inc, the pharmaceutical giant,has recalled 1 million packets of its contraceptive pills after 30 were sent out with the pills in the wrong order. This would mean that a woman could have skipped a dose, thus raising the risk of accidental pregnancy. The pills in question are called Lo/Ovral-28, and are colour-coded so that 21 have the active ingredient that prevents pregnancy, and seven are placebos. If you take three or more placebos in a row, then it gets rid of pregnancy protection, reported The San Francisco Chronicle.
Pfizer's also recalled Lo/Ovral's generic counterpart, Norgestrel and Ethinyl Estradiol. The recall was effected last December, but announced this week – according to a spokesman for the company, because the problem was so small. It could, however, lead to law suits for Pfizer. The Financial Times said that the safety of contraceptive pills has become an "increasing concern", as last September a unit of Endo Pharmaceuticals recalled some products after a packaging error which reversed the weekly tablet order.
Pfizer was told of the current problem when a customer noticed a different coloured pill in the middle of a pack. Spokeswoman Kristen Neese said, quoted on The San Francisco Chronicle,  that all possible lots were recalled, and the problem – which is to do with packaging – was fixed, with measures put in place to prevent such a thing happening again. The news-wires are abuzz: what should you do if you're affected, and if you were, do you have a strong case against the firm?
"Grab a brown paper bag before proceeding, because the news that drug giant Pfizer mispackaged one million birth control packets might induce a full-fledged panic attack akin to Kristen Bell's sloth reaction, but without the cute," wrote Caroline Gallay, slightly inaccurately it must be said, on Culturemap Houston.
Big oops. Ann Carns on The New York Times was outraged: "It's hard enough to remember to take the pills every day, and then you find that – surprise! – even if you've been following the schedule, they still may not work." Instead of calling them contraceptives, said Jezebel, you'd be beter off calling them ""one-a-day useless hormone candy."  "If you want to be a glass-half-full kind of person, at least this current birth control fuck up won't kill you. Just, uh, possibly lead to you being pregnant and mad about it—like Russian roulette, but with your uterus."
"Unfortunately, this manufacturing error diminishes people's confidence in an extremely important and safe method of contraception," said Dr Vanessa Cullins, vice president for external medical affairs at Planned Parenthood Federation of America, quoted on MSNBC.com
Sue the bastards? So if you get pregnant because of "faulty pills", can you sue? The answer, said Slate, is that you can, in "most states." There is a tort in most US courts called "unwanted conception" or "unwanted pregnancy." However most cases are to do with "tubal litigation" or "vasectomy", where, if the procedure's botched, the plantiff has a good case. But because the pill is only 98 – 99 percent effective, it's hard to prove that an unwanted pregnancy is due to a faulty pill. Pfizer's admitted its mistake – but its liability is "likely to be relatively modest." Damages in such cases usually involve "replacement contraception, the cost of prenatal care, labor and delivery expenses." You can't claim for the cost of "raising a child."
Be careful. Elizabeth Flock on The Washington Post said that this was a troubling development – especially on the heels of the advisory committee to the Food and Drug Administration saying that labels on other popular pills (Yaz and Yasmin) "needed to be strengthened" – as more information should be given about the possibility of blood clots being caused by the pills. More than 10,000 law suits to date have been filed against Bayer, who make Yaz and Yasmin. Flock quoted a blogger, Holly Grigg-Spall, who said "I hope it reminds us all that the Pill is a drug (and a product of a billion dollar industry) and should as such be viewed with a critical eye."
"A packaging error that helps you get pregnant, rather than prevents," said Gawker.
What to do. Don't panic! The Huffington Post helpfully advised what to do if you think you've been taking the recalled pills: contact your doctor, take your pills back to the pharmacy, and take a pregnancy test. The ever-sassy Jezebel added: "If you're one of the unlucky ladies with a medicine cabinet stocked with Lo/Ovral-28, Norgestrel or Ethinyl Estradiol, your life isn't over, but it just got a lot more condom-y. … Pfizer is recommending that all women on the recalled pills begin using a backup form of birth control. And lucky for you, Pfizer also makes pregnancy tests."