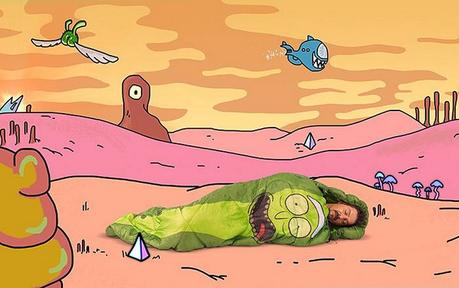 If you're a big fan of the Rick and Morty show and have been dreaming about the day when you can finally turn yourself into a pickle, then here's your chance.
The famous Pickle Rick episode of the Rick and Morty show is one of the most iconic episodes of the series that show the variety of this wacky cartoon and the wild imagination of its writers, Justin Roiland and Dan Harmon.
Now you can pretend to be a pickle Rick too by sliding your way into this super geeky pickle Rick sleeping bag. The bag practically makes you look like a pickle and it even allows you to wear it as a full-body costume for cosplaying at parties.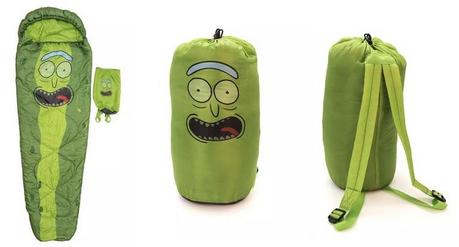 Here are the specifications for the sleeping bag:
Pickle Rick Sleeping Bag
Officially-licensed Rick & Morty merchandise
A ThinkGeek creation & exclusive for SDCC
Lightweight 1-2 season mummy-style sleeping bag, great for summer camping
Or wearing as a full-body costume
Also may prompt the sock guard to leave his post
Double zipper closure
Materials: 100% polyester
Care Instructions: Machine wash warm. Tumble dry low.
Imported
Dimensions: 86″ x 29″
You can own this geeky sleeping bag for $24.99 from ThinkGeek.
Source: GeeksAreSexy / ThinkGeek