Whoops! Did you know that May is Physical Fitness and Sports Month? Guess I'm late to the party. Is being fashionably late still cool?
I was recently contacted by a lovely representative from Vegas.com. They wanted me to write a post on how I stay active while on traveling. Since I love to travel AND stay in shape, I am excited to participate!
Now, I think there are different kinds of vacations, most of which can be placed into 3 categories
Exploring everything because I'm in a new city/country
Visiting family and/or friends
Relaxing vacation
Remember, this is just what I do to stay active! Please consult a professional before starting an exercise program.
Exploring everything because I'm in a new city/country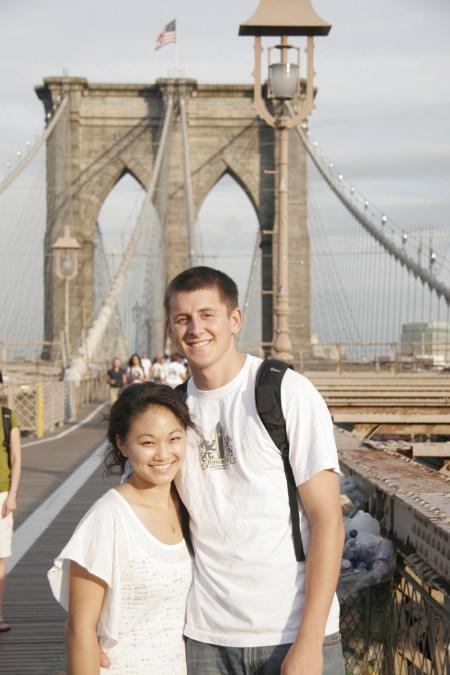 Looking at past vacations, this would be a trip to New York or when I went backpacking through Europe.
Don't focus too much on exercise.
I spend most of my time on my feet, walking around and exploring the city. When you easily log >6 miles a day of just walking, I don't feel guilty about not getting a run in. Take the stairs. Walk instead of taking public transportation (if possible). Go explore!
Stick to exercises you can do in your hotel room when you first get up or when you're waiting on family/friends; planks, lunges, squats, push-ups, wall-sits.
Your sister taking forever to straighten her hair, or your dad or husband taking a massive poo (girls don't poop)? Crank out some lunges, squats, and wall-sits and make it a game. We'll call this game, "Who can last longer? Me doing a wall-sit or Dad on the toilet?"
If possible, run through the new city with your travel buddy.
It's a great way to exercise and explore. But I know sometimes this just doesn't work out. Honestly this rarely happens with us because Kyle hates running…
If you're training for a particular event, say a half marathon, and you are afraid about losing fitness, run first thing in the morning (before everyone else gets up).
It does not get easier to crank out 10 miles after a full day of activities. You are more likely to just skip that run if you put it off. Remember, you are here to explore the city! You don't want to look back after your vacation and regret not doing something because you were in the hotel gym.
Visiting family and/or friends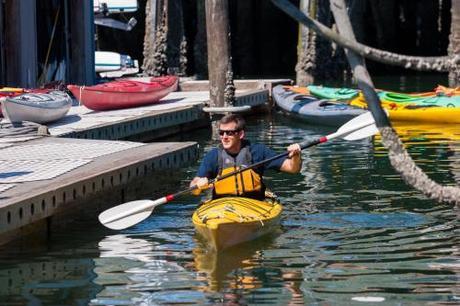 When Kyle and I went to Washington with his family for a wedding, here is what we did to stay active:
Again, try to fit in your workout or run before everyone gets up for the day.
I was nursing some shin splints at the time, but typically everyone wasn't up until 8:30-9:00AM. There would have been plenty of time for me to get up earlier, go for a run around the beautiful neighborhood, and be back for breakfast.
We walked around Seattle for half a day, went on a short run through the neighborhood, and the boys went kayaking (remember, open water freaks me out).
Relaxing vacation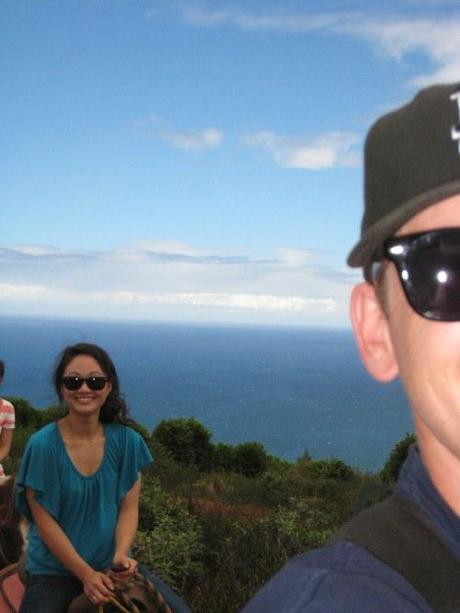 For this, I think of Hawaii or some sort of beach trip.
Don't be too hard on yourself if you miss a workout.
Remember, you're on vacation to relax! Rest is incorporated into all workout plans because it's necessary and healthy. But if missing a workout will make it so you won't enjoy your vacation, like I said before, hit up the gym early!
Everything in moderation.
I believe in living a balanced lifestyle. Part of that means, allowing yourself to indulged but not going overboard. When a lot of us are on vacation, food becomes one of the most fun parts of the experience! Don't miss out on trying new cuisines, but I wouldn't eat ice cream with every meal either ;)
Most of these tips overlap into the other categories, but I say it's just important to remember to have fun on VACATION! :)
How do you stay active while travelling?