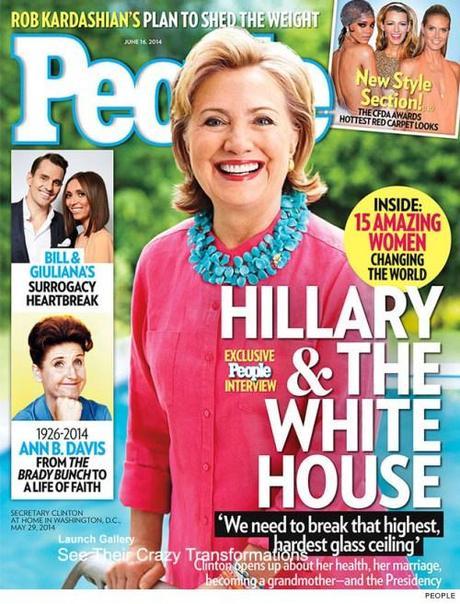 People Magazine:  Becoming a grandmother in the fall could influence Hillary Clinton's decision-making – and not just which carseat to buy (though there's that, too).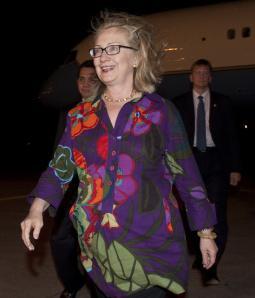 After stepping down as Secretary of State in 2013 and enjoying her first free time in a long time,
Clinton is now pondering another run for the White House
.
"I know I have a decision to make," she recently told PEOPLE in her first at-home interview since the end of husband Bill's presidency in January 2001. "But part of what I've been thinking about, is everything I'm interested in and everything I enjoy doing – and with the extra added joy of 'I'm about to become a grandmother,' I want to live in the moment. At the same time I am concerned about what I see happening in the country and in the world."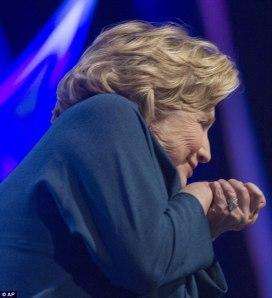 Before Clinton left public life after more than two decades, she fantasized out loud about finally getting to sleep in.  How'd that go? "Oh, my gosh. I slept in to probably 8 o'clock," she said with a chuckle. "That's good, huh?"
Clinton provided a glimpse into her life as a private citizen these past 16 months, even dishing on organizing her closets and binge-watching TV. "Oh, that was good, too," she said, describing a little self-consciously how she and her husband Bill "totally binge-watched" the first season of House of Cards. Part of the appeal, she explained, was "a little bit of the, 'Oh, my gosh, I can't believe we can just sit here and do this' and 'We're only going to watch one episode, oh, let's watch another. Okay, well, we have time, we're not going anywhere, let's watch a third.' I know that sounds kind of devoid of content." But, she adds, "It wasn't like I was just lying around trying to catch up on 20 years of lost sleep."
With her name (and daughter Chelsea's) now alongside Bill's on the Clinton Foundation, Hillary has been pursuing meaty projects to stop elephant poaching in Africa (and the illegal ivory trade that funds terror groups), improve the global status of women and girls and promote education.
"I'm just too active and involved," she said. "But what I've loved is having my own schedule." So don't count on the once – and maybe again – presidential candidate to lie around in front of Orange Is the New Black.
With her state department memoir Hard Choices launching a nationwide book tour on June 10, Clinton will be back in overdrive.
You know who else probably would have enjoyed having their own schedule and binge-watching TV?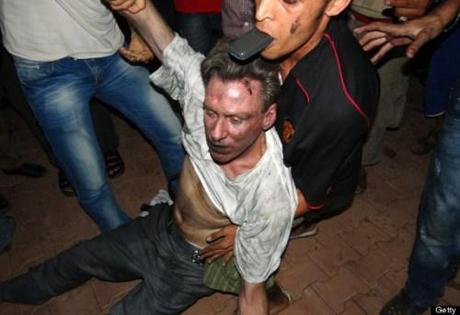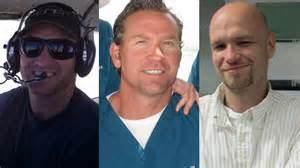 DCG