The Golden Globes are usually the first from the long line of award shows and ceremonies that will be coming up in the next time. It's fascinating how these shows have become a tradition of the global culture. People from all around the world watch their favorite stars and enjoy the show!
Last night's Golden Globes were a great event, but it did not go 100% smooth to put it that way. Right before the stars arrived on the red carpet, there was a "sprinkler malfunction", if you will, that flooded a small part of the red carpet area. However, it looks like in the end, none of the celebs had to get their expensive shoes wet.
In terms of awards, Andy Samberg, Jared Leto, Amy Poehler, Leonardo DiCaprio and Matthew McConaughey were among the winners. In the "Best Miniseries or TV  Movie" category, the winner was the "Behind the Candelabra" film, which focuses on the last years of Liberace's life. In the "Best Foreign Language Film", the winner was "The Great Beauty" from Italy.
In terms of fashion, we could see great styles. The women wore of course, a very diverse range of gowns and outfits, while the men kept it classic, even though some of them were a little more adventurous in terms of colors and patterns. However, in terms of cut, the men kept it really classic this year as well, but we do have our favorites. There is nothing wrong with a "classic" look, but one might expect to see a little more diversity at an award show celebrating American TV and movies. Generally, we could see well-fitted tuxedos, suits and the occasional touch of extraordinary detail to a classic black and white outfit. However, there were a few guys who stepped out of the box and offered us more colorful looks.
Have a look at a gallery consisting of some of our favorite styles from the 71st Golden Globes red carpet. Let's walk them through and see what we found memorable and… not so memorable!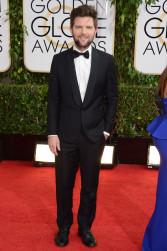 Adam Scott keeping it very classic with a bow tie.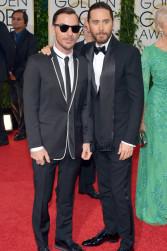 Shannon and Jared Leto making use of details to stand out. A nice white line and a great scarf can really define a look.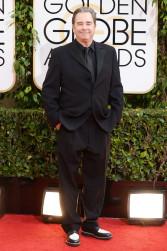 Beau Bridges was a man in black.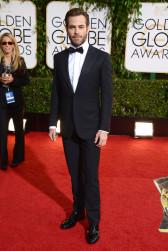 Chris Pine's shoes were fantastic and we love the shine!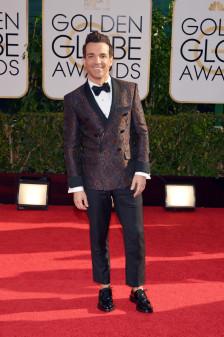 George Kotsiopoulos rocked a colorful look and stood out from the crowd.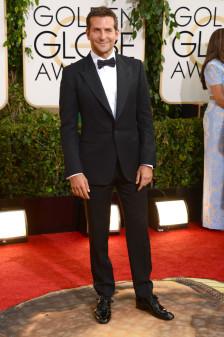 Bradley Cooper brought a bright smile.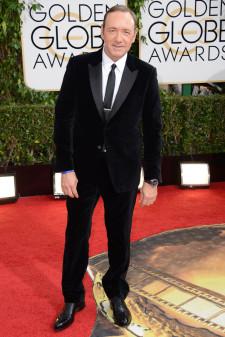 Kevin Spacey rocked a tie and tie clip.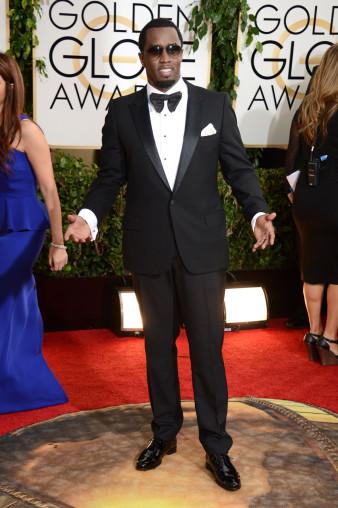 Sean Combs rocks the classic tux with a white pocket square.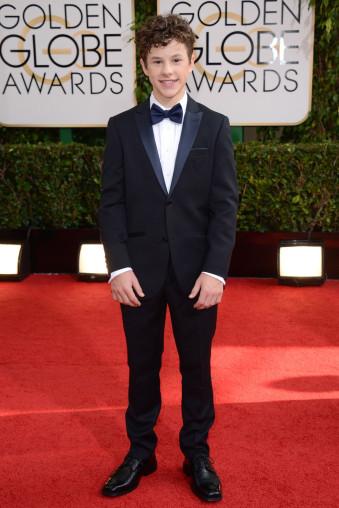 Nolan Gould learns to look sharp from an early age.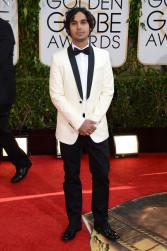 Kunal Nayyar from the "Big Bang Theory" opting for a black and white look.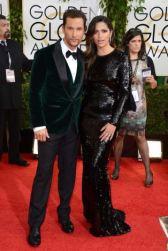 Matthew McConaughey's jacket was probably one of our favorite pieces we saw on the red carpet this year.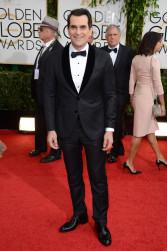 Ty Burrell keeps it very very classic, and stands out with fantastic black buttons.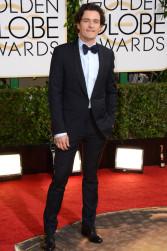 Orlando Bloom looking amazing in a very classic outfit. It's about the attitude in the end, isn't it?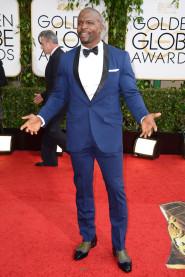 Terry Crews was one of the few who wanted to go out of the box in terms of color.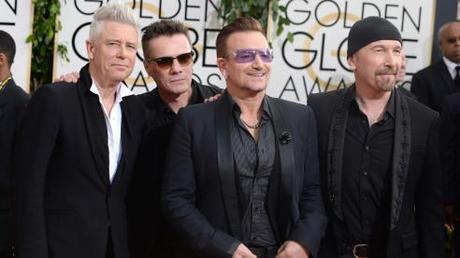 U2: From left, Adam Clayton, Larry Mullen, Jr., Bono, and The Edge. We love the fact that they used small details to distinguish themselves one from each other.
Fraquoh and Franchomme
P.S. What did you think of the outfits? Who were your favorite stars on the red carpet? Share your comments below!
Share on Tumblr
0