Next week on 'The Big Bang Theory' True Blood's Courtney Ford (Portia Bellefleur) will be making her debut.  There has been a lot of speculation about her role but what we do know is that she will be playing Alice, a cute and artsy girl whose comic book knowledge will rival Sheldon and the rest of the guys.  Although she has only been confirmed to be in one episode, there is a possibility that her part will become recurring so we could be seeing more of Ford's comedic side.  Here are a few sneak peak photos of the episode which airs October 27th on CBS.  Check your local listings for details.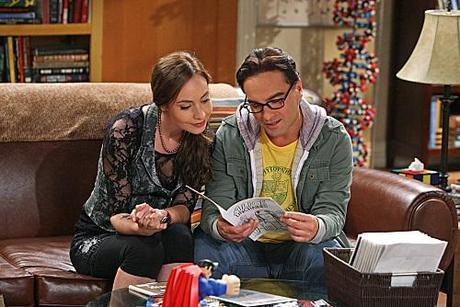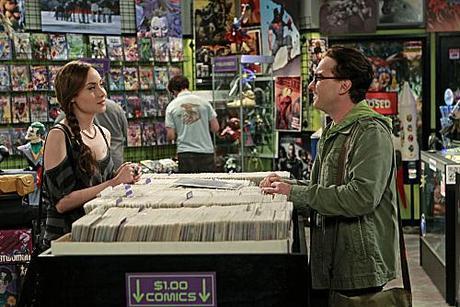 Source:  daemonstv.com – The Big Bang Theory 'The Good Guy Fluctuation' Season 5, Episode 6 Photos With Courtney Ford
Photo Credit: CBS Broadcasting Inc.