Kristin Bauer van Straten (Pamela Sywnford de Beaufort) recently appeared in Regard Magazine where she did a beautiful photo spread for the magazine, posing in bodysuits made by designer Gloss Army. She also did an interview where she discussed paying her dues as an actor, her favorite charities, playing Pam, and her next possible project for animals.
Kristin originally began acting as a way to support her career as a painter. She came to Los Angeles for the warmer whether and in the process found that she loved being on set and acting for the camera.  But it wasn't as easy as it might sound. Kristin had to pay her dues like any other actor. So what does she have to say about them?
"That I paid them. Acting can look like the red carpet is the life but really it's set life and in reality auditioning life that makes up most of this profession – and those two activities are hard for an audience to get to see. But, trust me, we've all had many years of trying and getting close – Even George Clooney and Brad Pitt. "
As for playing the role of Pam on True Blood, she says that just getting to play her is the best part:
"The best part about playing Pam is playing Pam! What a great character. I am very lucky. She is so well written, dressed, quaffed and surrounded with great actors. I am very biased but this group is special. I have been on many sets and this one is uniquely fun. It comes from the top down. HBO and Alan Ball are the great to work for."
Photo shoots are a different story. She equates it to playing dress up, the same way one would do as a kid. But it's a different process that she continually loves all the same. One has to wonder what Kristin's own sense of personal style is especially given that she plays someone as fashion conscious as Pam:
"I love the classics and then some real one of a kind pieces. For every day I live in J. Crew and Lulu Lemon (beautiful work out wear you can wear even when you're not working out). For classics, Ralph Lauren and vintage. The 50s and 60s era really knew how to dress a woman… so feminine, so sexy. And for fun one of kind skirts and dresses I buy designs by Sarah Bibb. She has a store in one of my favorite cities, Portland, called Folly. But, I'm a real shop online gal so I just go to the Folly Facebook page!"
The interview then moved into some of the actress' most favorite and most important things in her life, her charities. She is a well known animal lover and works with organizations such as the Amanda Foundation and Best Friends to raise awareness for animal adoptions to get people to adopt pets rather than buy them. She also works with the Physicians Committee for Responsible Medicine (PCRM) who works to end animal experimentation and IFAW on the African Ivory Trade. In fact, she's considering doing a documentary on that very same subject:
"I'm seriously thinking about shooting a documentary, this hiatus, in Africa on the Elephant Ivory trade and Rhino horn trade. A genocide is going on there to feed the Asian market. I want people to know every piece of Ivory comes from a dead elephant and also how they can chose to help elephants. We'll see if we can get time with my husband's family in South Africa and also go back to their home in Kenya and do some filming there. But, I'll put updates on my website."
You will find the photos Kristin shot below!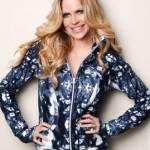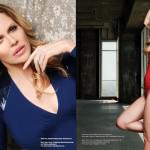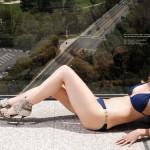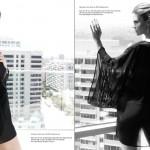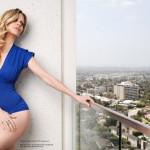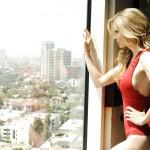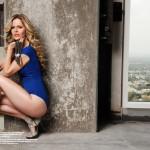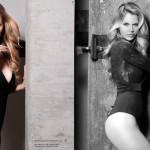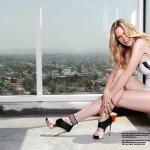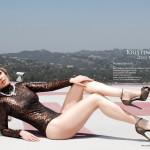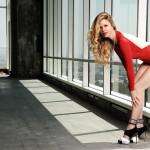 To keep up with Kristin be sure to follow her on Facebook and Twitter!
Source: Regard Magazine.com- "Kristin Bauer: True Blood Glam"
Image Credits: Regard Magazine