Photos: Hiking trip with our Chihuahua friend Yoshi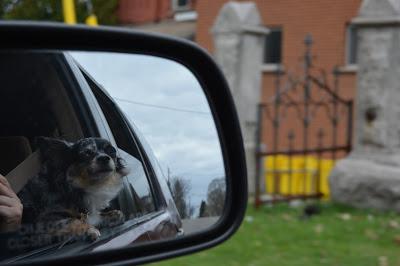 All photos by Stacey McIntyre-Gonzalez Copyright©
The car ride over was just the beginning...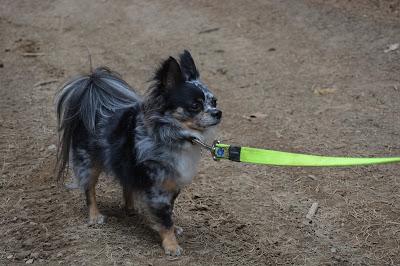 Today Yoshi is going hiking with the big dogs here in Ontario, Canada. We were quite the group: two Saint Bernese and a Chihuahua. We hiked a trail in Laurentian Valley located in the Ottawa Valley, right next to Pembroke.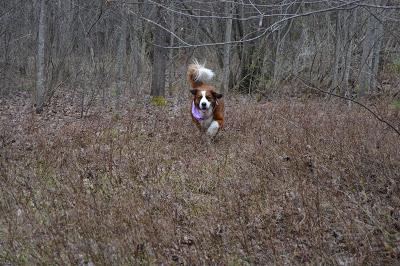 Even though it is May everything is still very brown and dead.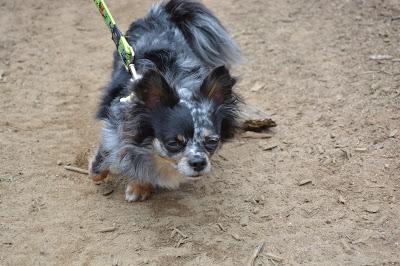 Yoshi was very eager to join the hike...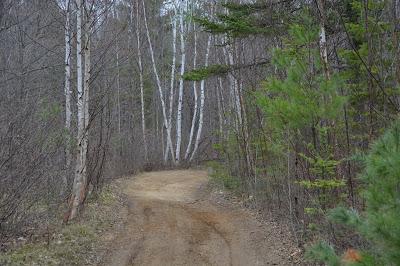 The trail led deep into the bush and is one of our favorite trails because it's very private.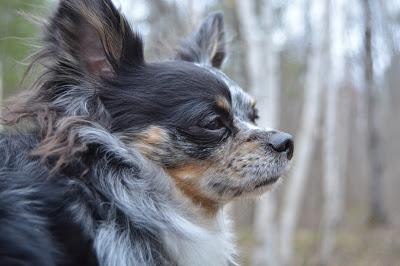 Yoshi seemed to enjoy the scenery...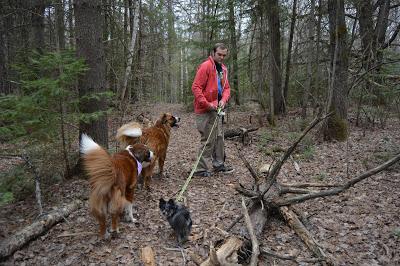 And bonded instantly with Hazel and Keira.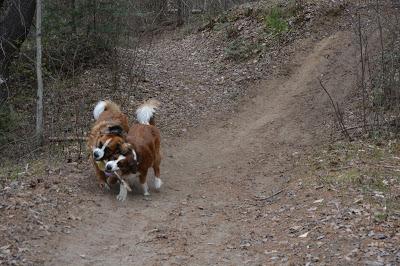 Hazel and Keira were up to their old tricks playing "branch manager" and "assistant to the branch manager."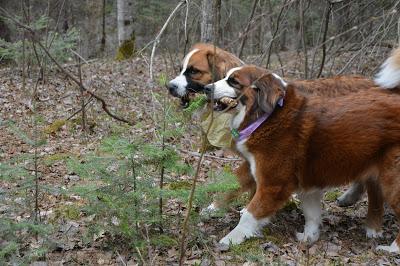 No one ever wins.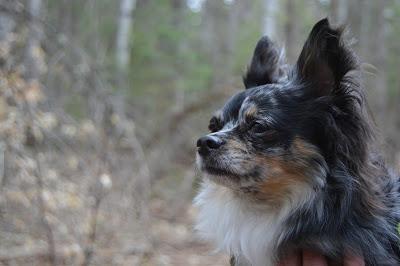 Yoshi just looked on. "Crazy mountain dogs," I'm sure he would have said if he could speak English.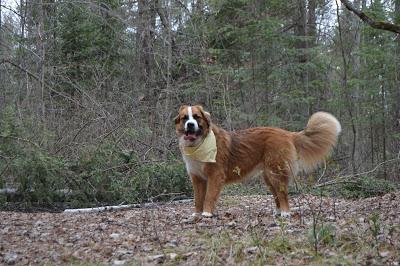 The forest is just starting to show some signs of Springtime if you look close enough...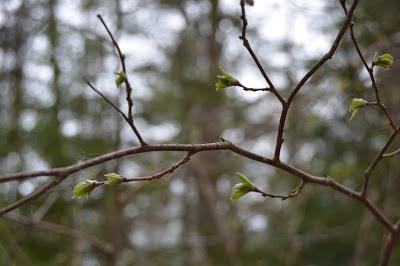 The trees are just starting to bud, giving us hope that the green glory of the forest will bloom soon...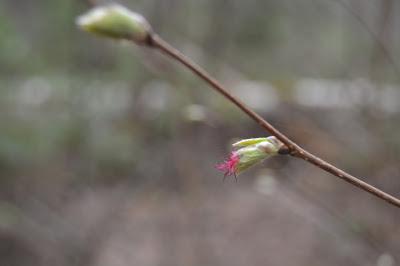 Just a pop of color.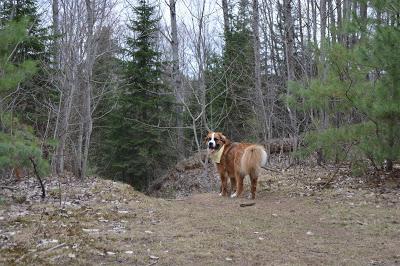 Hazel always gets excited when we get to the "fighting pits,"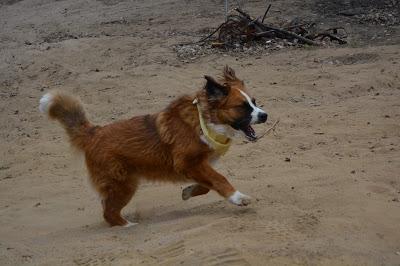 That is where Keira and Hazel always run around together and wrestle in the dirt but today...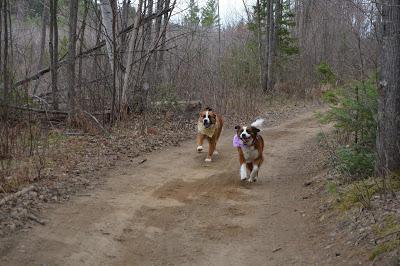 They were too distracted and just wanted to play with their buddy Yoshi!