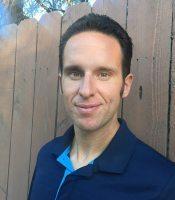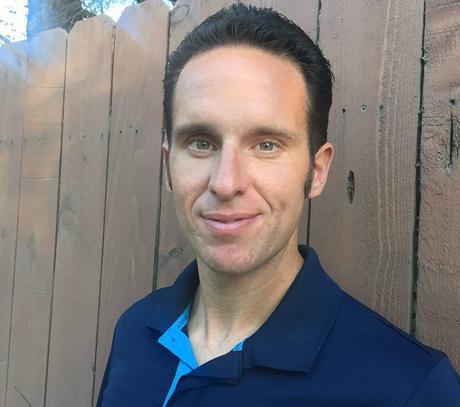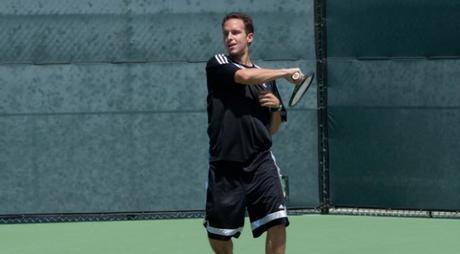 Photo: Ramon Osa
It's finally happened, peeps! The team of editors and contributors (who are all chicks) at Lifestyle Hacks For Tennis Chicks finally has its first dude! And not just any dude, mind you, it's Ramon Osa, of Osa Tennis 360.
His journey from being a hacker to now a teaching pro is truly an amazing one, and he'll be sharing some of those great tips with us right here!
When I started playing, I couldn't hit 4 balls in a row over the net, but as I got better and better, I started to wonder what distinguishes the very best players from the players who were just "decent", who never really got the the next level.
So, he studied top players, including Federer and Djokovic, learning their strengths and applying them in his own game. In a short time he jumped from 3.0 to 5.5 (2.5 levels!), and even played in the USTA 7.0 mixed championships!
I saw players who were stronger and faster than I was fall apart in matches. I saw other players who at first seemed mediocre then had the mental skill and training to push through towards victory after victory. I myself, had to confront and overcome all of my hacker-like tendencies that were responsible for my plateaus as well as the mindsets that were holding me back. Now, it wasn't easy!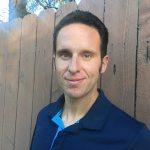 His goal wasn't to just play tennis, but to be a PLAYER – and not just better than the person across the court, but as good as humanly possible, for him.
To do that, he went back and studied every ATP and WTA superstar since Pancho Gonzalez. He studied their technique, their training regimens, their frame of mind – even what they ate!
I learned that… yes, technique matters. Yes, equipment matters. Most definitely, mind frame matters. But what matters the most is having fun during training.
FUN, along with the right system to develop world-class strokes and sound fundamentals is the winning formula!
Most of us just hit the ball over the net, however we can. And as Ramon says,
Good fundamentals last a lifetime, unfortunately, so do bad ones!
As he studied and worked hard to improve his game, he developed program that he personally used to master crushing groundstrokes, a powerfully reliable serve, and a mind that serves him during matches – and he had FUN every step of the way!
He has worked with many students, helping them develop a solid foundation of technique faster than they ever thought possible, and now he is here, sharing some of his "secrets" with us!
My goal is to help everyone find the FUN in fundamentals, and to show them that tennis is a solution to lifelong fitness!
Sweeeeeeeet!