Planned to be built next year in Salta, Argentina, the Valley Shelter project was designed by @dardomolina of ADG Arquitectos. Because the site is located in a seismic zone, he faced the challenge of aligning the design with earthquake standards. Made up of stone, glass, reinforced concrete, and iron, it sits next to a mountain on a tricky patch of land that has a 20-degree slope.
Follow @dwellmagazine on Instagram for more design and architecture inspiration.
Latest Articles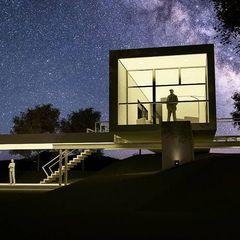 Each week, we tap into Dwell's Instagram community to bring you the most captivating design and architecture shots of the week.