Oh Truebies, the countdown to True Blood Season 4 is heating up! TVLine just posted the latest True Blood season 4 poster featuring Sookie Stackhouse (Anna Paquin) and several of our favorite True Blood hotties; Bill Compton (Stephen Moyer), Eric Northman (Alexander Skarsgård), and Alcide Herveaux (Joe Manganiello). Looks like this season is going to be a good one! Check out the poster below!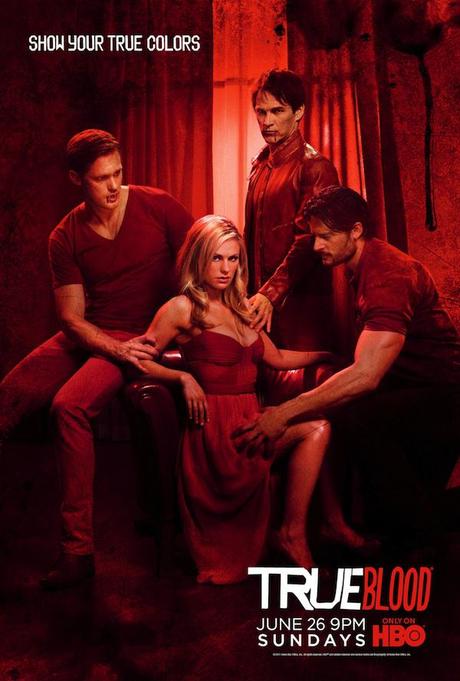 Source: TVLine.com- "True Blood Reveals Fangstastic Season 4 Art!"
Image Credits Featured and Post: HBO, Inc.