If you have been following my blog for sometime, you must be familiar with my festish for sourcing old unused items aka "junk" and upcycling them into something useful.  Most of them time I end up with something that is deifinitely not sophisticated but with something that is unique and quirky.
I  love charming and colorful vibes around the house and especially when most of the decor has a story behind or a fond memory associated with it.  Each house according to me should exude a unique character, one that is a reflection of your creativity and expressions.
Here is a photo essay of my transformation of an utterly battered window that was abondaned by its owner on my apartment terrace to a funky placeholder that can be used to display just about anything.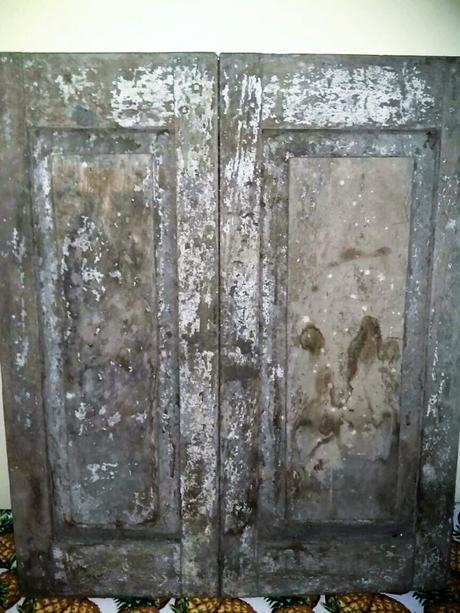 Old window reeking of stains, rusty screws and nails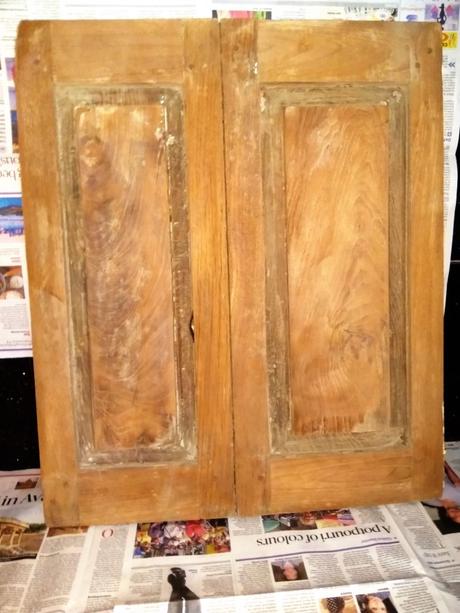 Nails removed and surface smoothened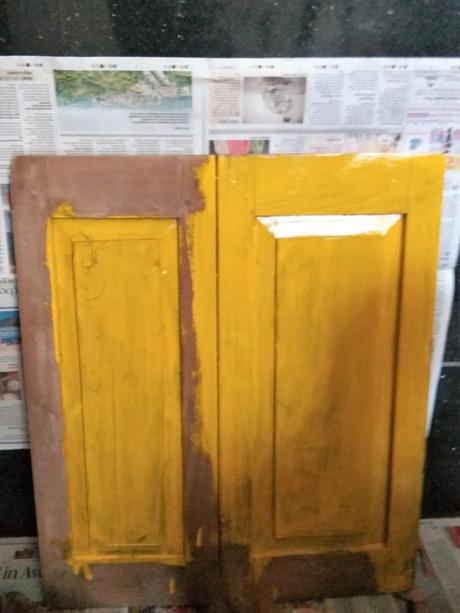 Surface painted my favorite yellow. Given that the wood was really old, it looked naturally "distressed"!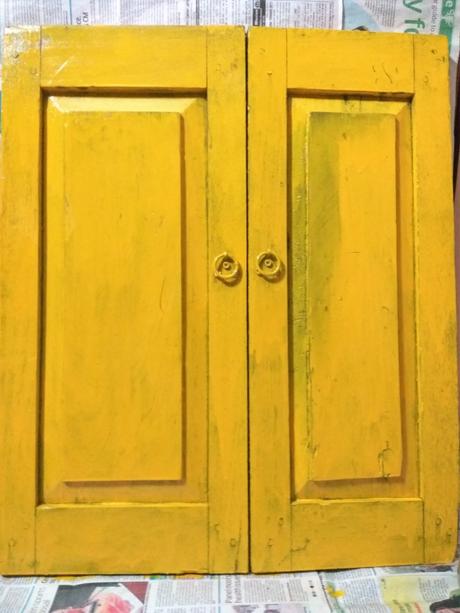 Painting done, fixed two old fashioned rings that were used in the earlier days to remove the window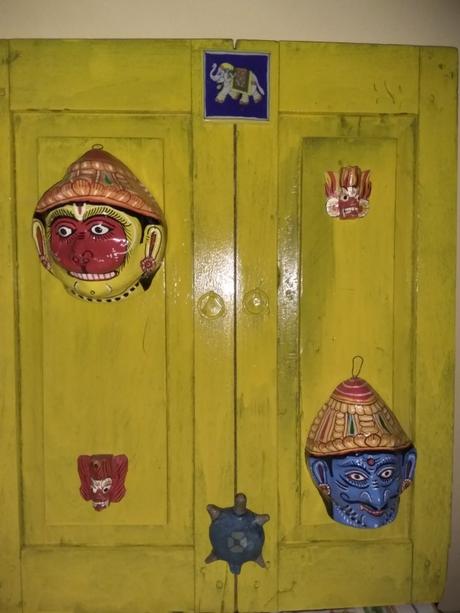 Time to add my favorite souvenirs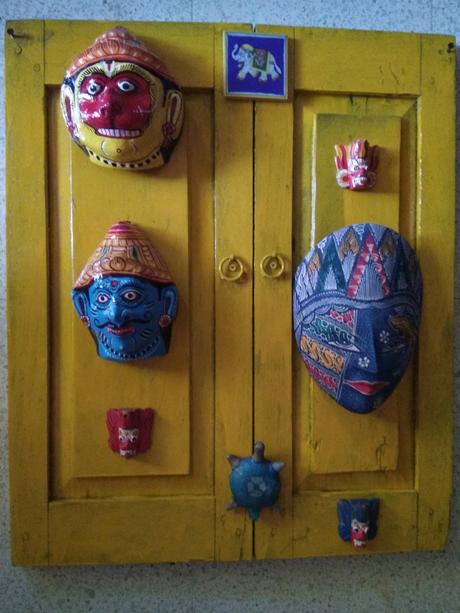 Finally!
The piece is not that heavy and can be easily moved around.  I am also considering hanging it up a wall pretty soon.  While I have displayed masks and magnets, it is pretty much multipurpose in that it can be used in the bedroom or even the kitchen to hang in things that you use often or even as a board to display your to do lists and reminders:)
To read similar posts, click here and here.