As mentioned in my previous posts, visiting flower markets in any city is my favorite and always on my 'to do' list.  Last month, I decided to visit the flower market in namma Bangalore, as it was quite sometime since I visited last.  Well, I was in for a pleasant surprise as the market had grown bigger and was bursting with flowers of all kinds including some really exotic varieties.  With more and more vendors now, the place was jam packed with literally 'carpets' of colourful blossoms.  Located in the bustling K R market, the place is a popular haunt with not only wholesalers and retailers but also with photgraphers and tourists too.  A market with plenty of photo opportunities, it is a great chance to experience the native culture and pulse of the city.  Here are some captures.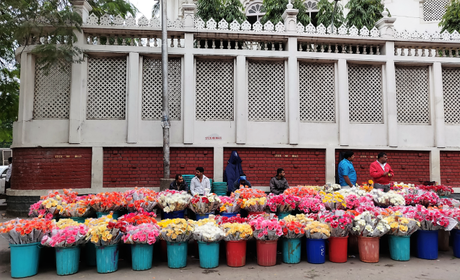 'Carpets' of Gerbera at Bengaluru flower market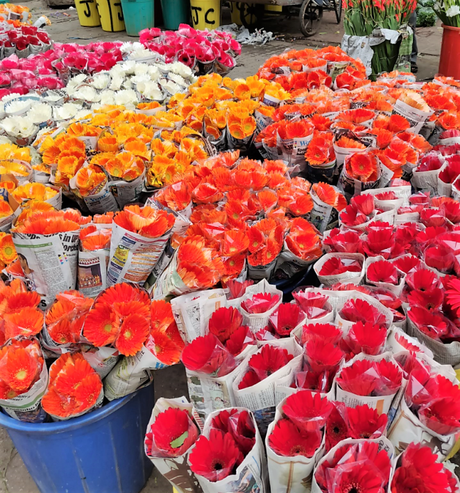 A picture of frenzied activity that begins as early as 2.00 am in the morning, the market is a delightful riot of colours.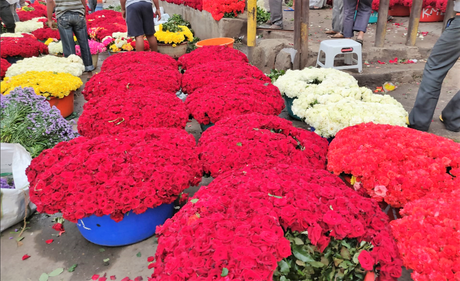 Literally 'a bed of roses' at Bengaluru flower market
The variety of flowers was quite mind boggling, here are some of them.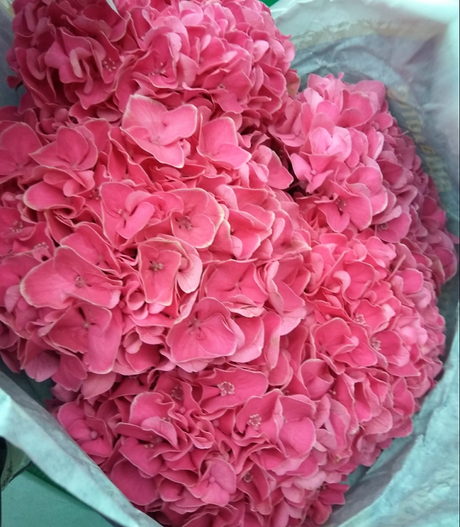 Hydrangeas at Bengaluru flower market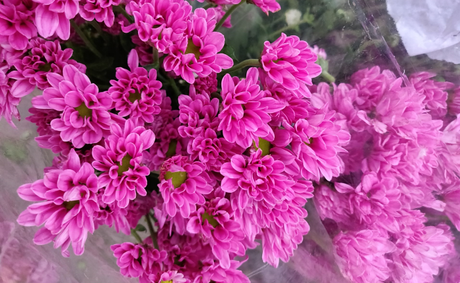 Pink chrysanthemums at Bengaluru flower market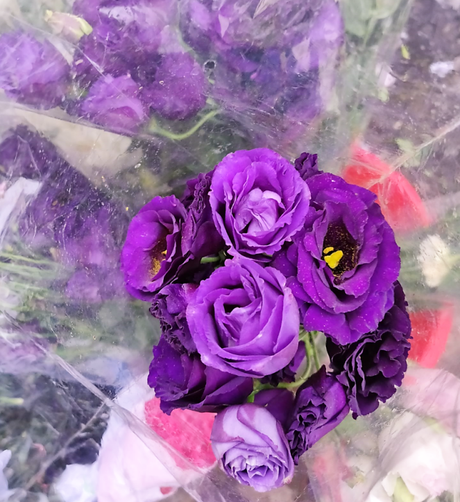 Purple roses at Bengaluru flower market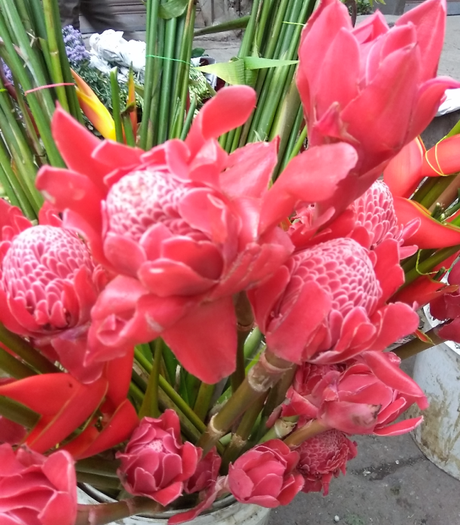 Ginger Lilies at Bengaluru flower market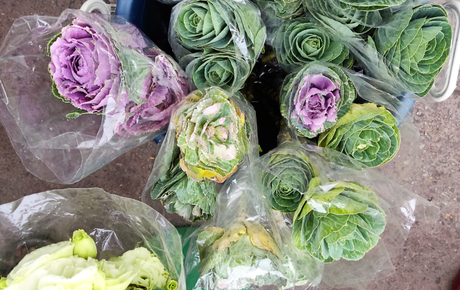 Ornamental cabbages at Bengaluru flower market
The market has always been a haven for traditional flowers that used for decoration and worship in temples and houses.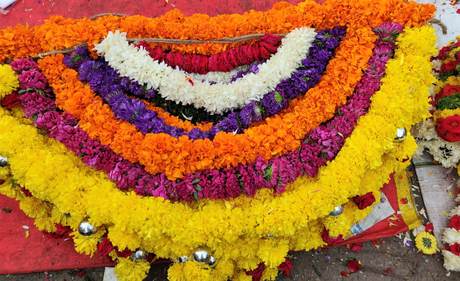 Strings of asters and marigold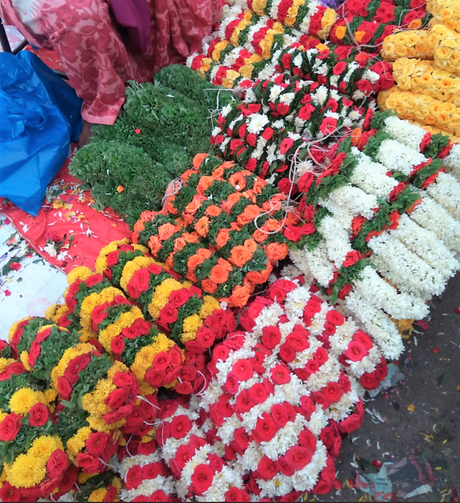 Garlands galore at Bengaluru Flower market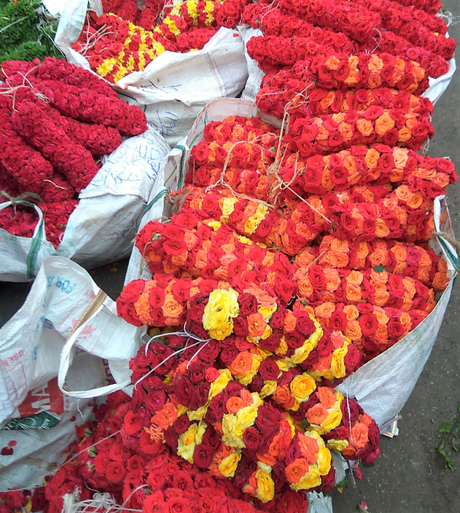 A gamut of expressions captured; it is business as usual for the vendors and buyers, something they do day in and day out!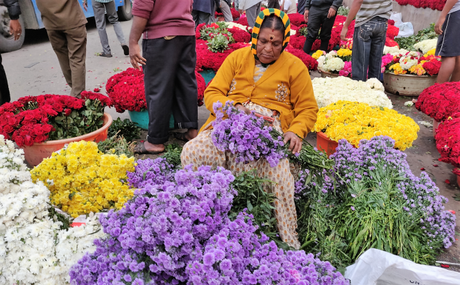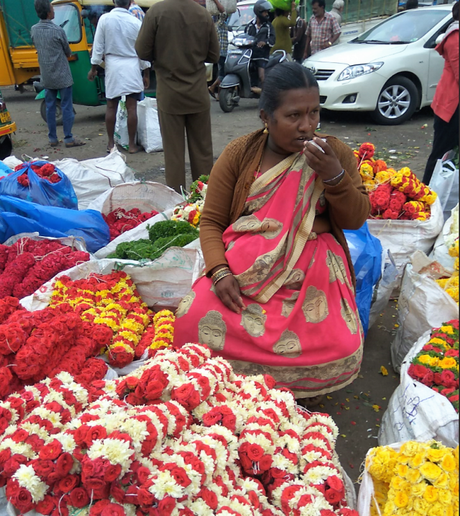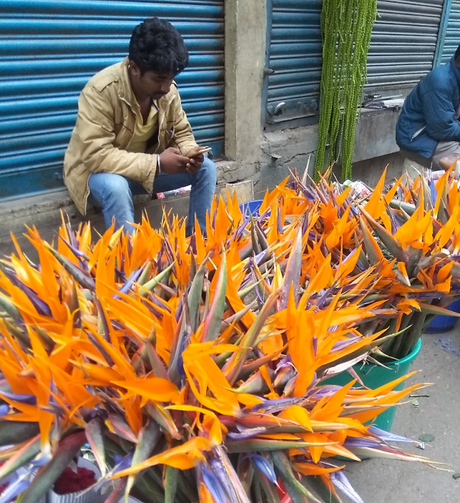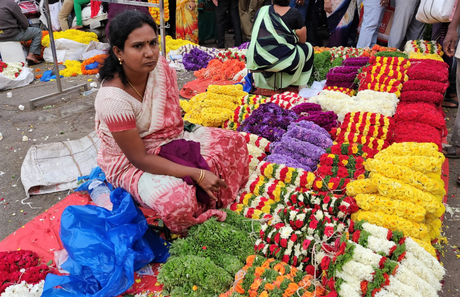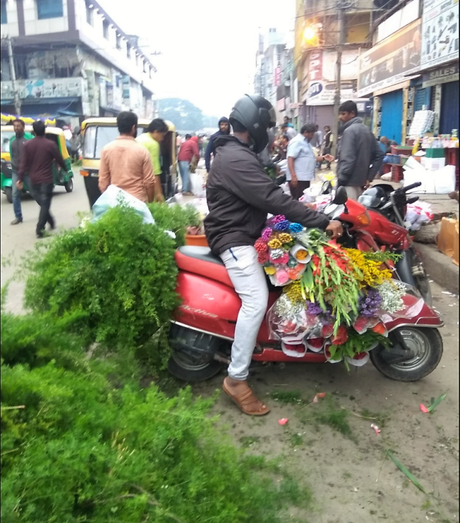 Getting ready for the day ahead!
Click here and here to read similar posts.