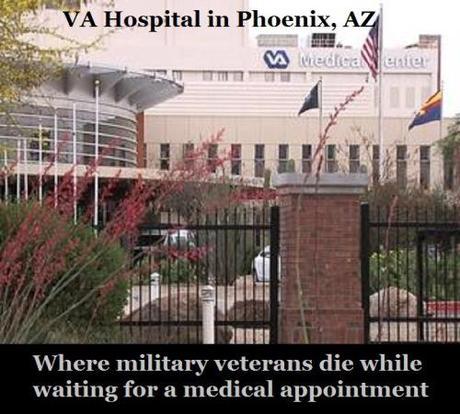 Remember that Veterans Affairs (VA) hospital in Phoenix, Arizona, which started the whole VA-gate?
Recall that the Phoenix VA Hospital had kept 1,400 to 1,600 sick veterans on a secret waiting-for-an-appointment list of as long as several months to a year, in complete violation of the VA's rule medical care is to be provided to patients, i.e., military veterans, in a timely manner, within 14 to 30 days.
40 of the veterans on the Phoenix hospital's waiting list died while waiting for an appointment just to see their primary care physician, which makes the so-called waiting list effectively a death list.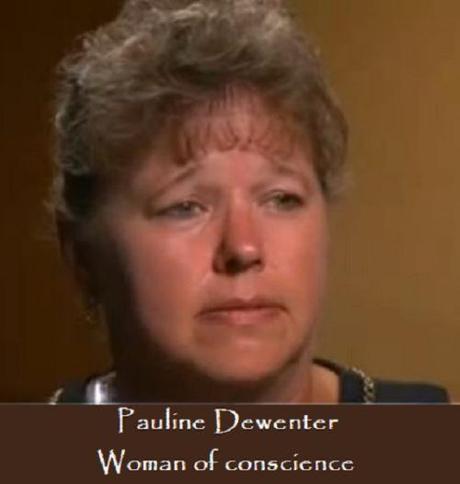 Now, the original whistleblower on that waiting death list, hospital scheduling clerk Pauline Dewenter, says the hospital is engaged in a cover-up, specifically of the number of patients who had died while waiting for a medical appointment.
This brave woman says she knows for certain that "someone above her" changed hospital records so that the names of at least 7 veterans who had died were put back on the hospital's electronic waiting list. In other words, the Phoenix VA Hospital is pretending veterans who had died while waiting, interminably, to see a doctor, are still alive, in order to minimize the extent of the hospital's wrongdoing.
Which means the number of dead in the Phoenix VA Hospital most likely is much more than 40.
Here's the CNN report:
And to those bashers always eager to mock and deride conspiracy theories, I have this to say to you:
What the Phoenix VA Hospital did is a conspiracy.
Director of Phoenix VA Hospital, the appropriately named Sharon
Helman
, received more than $9,000 in bonus pay in 2013, in addition to her annual base salary of $169,900.
H/t Gateway Pundit
~Eowyn