Review of the Pho Mi Vietnamese Restaurant in Miamisburg, Ohio

It's been a very very long time since I had my first experience dining out at a Vietnamese restaurant. So long in fact, that I don't recall the name of it. I do know it was on Colonial Drive in Orlando Florida and I visited there with my husband sometime around 1990. For all I know it doesn't even exist anymore. They have had hurricanes go through there. But even though I don't recall the name of it, I know it was late and my daughter was asleep in her car seat in the back. Mu husband had gone in and just got a few things and we ate in the car. Sometimes young parents do what they have to do. So it may not have had the ambience one might expect. I had never actually eaten Vietnamese before that but I did adore Asian food. So when I opened my plastic box and dug my fork into the noodles that lay inside, it was quite a revelation. Cool, with crispy pork and bean sprouts and herbs and fish sauce and sambal…oh my. I am gushing!
Suffice it to say that I have eaten a LOT of Vietnamese food since then. Being a fan and whatnot. It comforts me.
So recently I had a chance to pop in over at Pho Mi with my husband. We go there occasionally for dinner or to grab carry-out and sometimes just to have a snack around tea time. Very comforting indeed.
The restaurant in itself is in a building that used to house the old India Palace restaurant. Before that it was probably something like an empty Taco Bell. So don't expect a whole lot in terms of decor when you go in there. Converted fast-food buildings are like that.
The staff is friendly enough. I have never had any issues.
The menu is pretty typical. They offer a lunch menu with appetizers, bun/vermicelli salads, a variety of stir-fries both with and without meat, various types of noodles and entrees, as well as pho. You can also get banh mi sandwiches any time. The dinner menu is similar but also includes an expanded selection of offerings. There are a variety of soft drinks including Asian ones such as boba tea and Vietnamese coffee, and also a number of beers available.
This review covers two visits: once when we went in for a snack, and another visit for an early dinner. All of those are shown here:
Snack Meal:
Fresh squeezed lime drink (1.75): 5/5 stars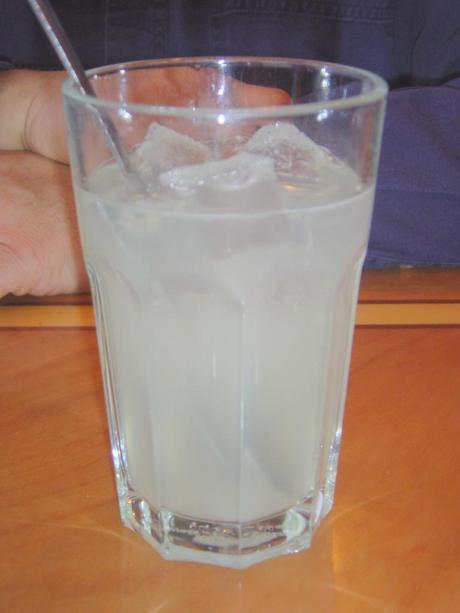 Mango boba tea (3.50): 5/5 stars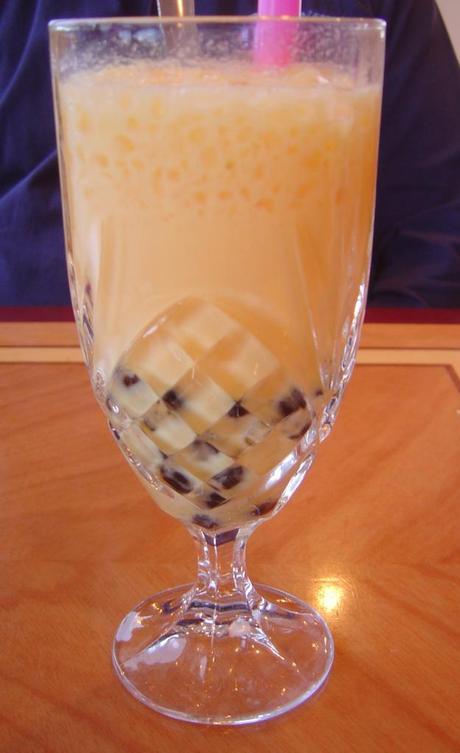 Goi cuon / shrimp summer rolls (1.50/ea): 5/5 stars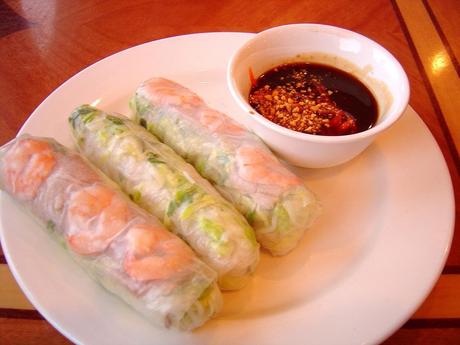 Thit nuong / lemongrass shish kabob (1.95/ea.):4/5 stars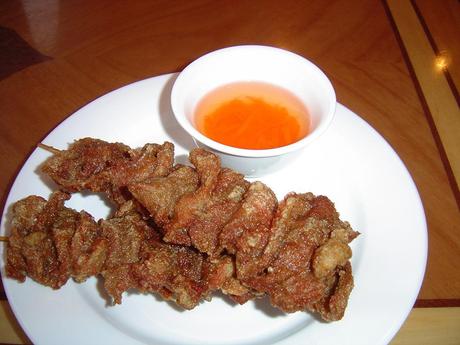 Dinner meal:
Green tea boba tea (3.50): 5/5 stars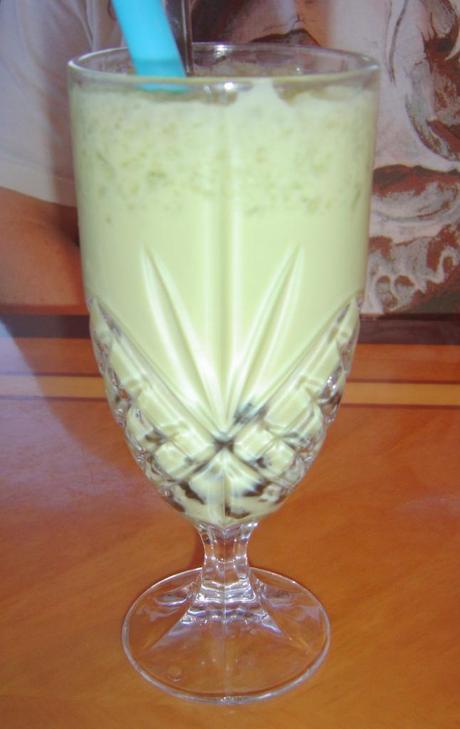 Vietnamese hot coffee (2.50):4/5 stars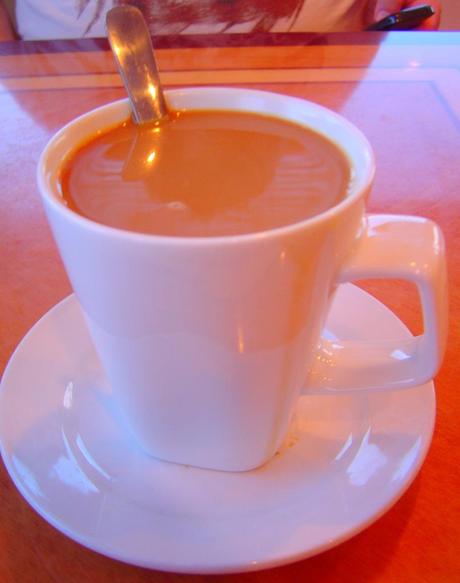 Cha gio / crispy fried spring rolls (1.50/ea.): 4/5 stars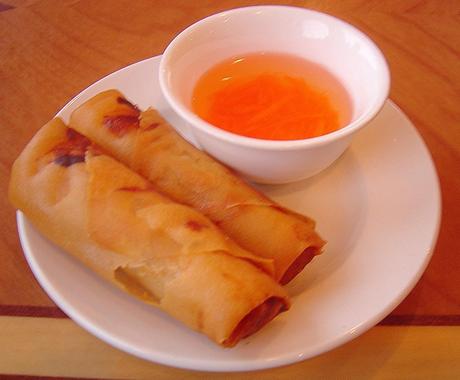 Coconut pancake (2) (3.25): 5/5 stars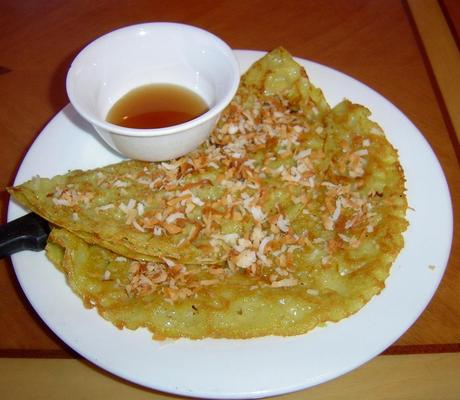 Bun tom xao / lemongrass shrimp w/vermicelli (7.50): 5/5 stars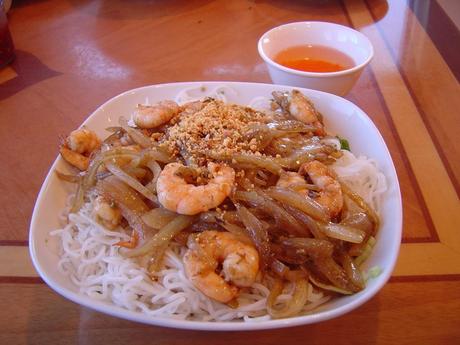 Hu tieu tom thit sate / shrimp and pork sate noodle soup (7.95): 5/5 stars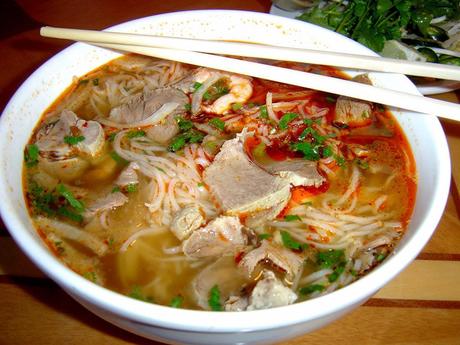 We enjoyed our visits there very much for both snacks and dinner. The tally on the ten different menu items comes to: 47/50 for an honest review average of 4.7, rounded up to 5 stars which means we find this restaurant to be excellent (can they come cook for us at home?) But that being said, and as much as we love it we still do not find this restaurant to be the very best of the Vietnamese restaurants in the Dayton/Cincinnati area, but it does stand head and shoulders about restaurants of all types.





Excellent!
(Can you come be my personal chef?)
Pho Mi Vietnamese Restaurant
8990 Kingsridge Dr
Miamisburg, OH 45458
(937) 433-7388
Lunch Hours
Mon – Fri   11:00 AM – 3:00 PM
Dinner Hours
  Mon - Thur 3:00 PM – 9:00 PM
   Friday 3:00 PM – 10:00 PM 
  Saturday 12:00 PM – 10:00 PM  
  Sunday - CLOSED 
Website: Pho Mi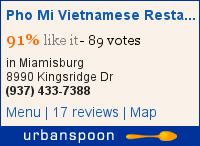 Attention Restauranteurs: Would you like to have your restaurant reviewed by Palatable Pastime?
Contact this Blog for Details: Partnerships & Media