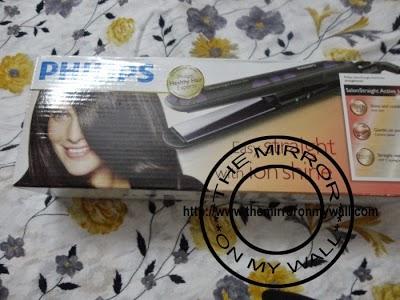 Hi Everyone,
I wanted to buy a hair straightener from long time and got it about 2 yrs back. I bought this after reading good reviews and specifications.
I have very thin and frizzy hair which reaches till my mid back. Yes, I have cut my hair as it had become very thin.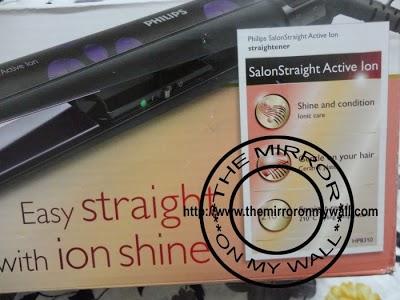 Ion Conditioning is a special technology offered by Philips. The straightener converts positive (unhealthy) ions into negative (healthy) ones, so as to give your hair a silky smooth appeal. The ceramic plates glide smoothly on your hair and render them straight and shiny.
This hair straightener is very safe to use and compatible with voltage across the world.The Philips straightener is universally compatible with voltage. It makes for the ideal travel companion, as you no longer have to carry along a travel adapter.This hair straightener comes with an automatic shut-off feature that ensures that if the appliance will automatically turn off, if left on for over 60 minutes.
The Philips hair straightener provides salon-like results by attaining a high temperature in a matter of seconds, saving you a lot of time while getting ready for a party or work.This Philips hair straightener that reaches 210 Degree Celsius and delivers professional, salon-like results to you.The straightener reaches optimal temperature in merely 60 seconds.
INR 2195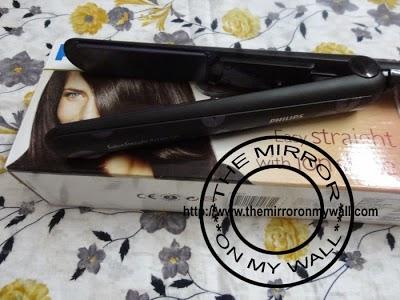 This hair straightener has ceramic plates for smooth gliding and comes with active ion technology which gives shining frizz free hair every time. I have been using this for 2 yrs now and still no complaints. This hair straightener is awesome and with its easy lock make it really convenient to carry or store. This straightener is also famous for its dual voltage which makes it unique and universal product.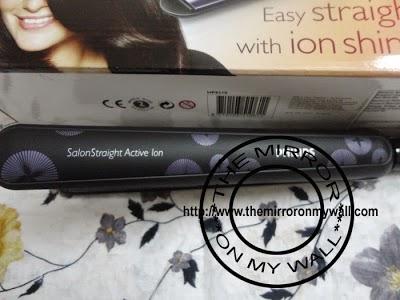 I completely dry my hair before using this straightener and make it tangle free. Then make portions of hair to straighten. Just hold your hair between the plates, few inches far from the roots and slide slowly till the tips. Don't hold hair between the plates for long time as you might end up having fried hair.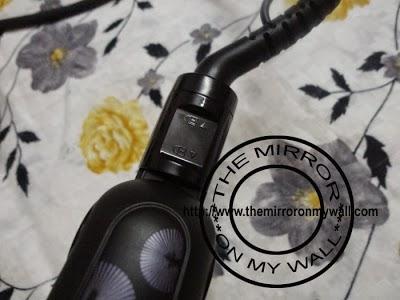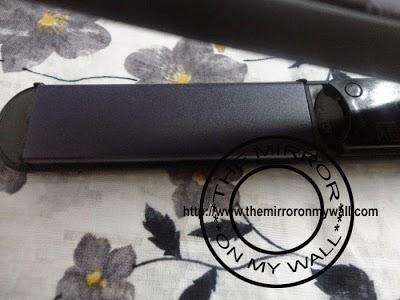 Overall this hair straightener has everyting I needed and I am happy that I bought this and have been using this since 2 years now. It fits in my budget and is very sleek and stylish. I can take this in my travel bag when I am travelling and its universal voltage feature makes it more unique and worth buying.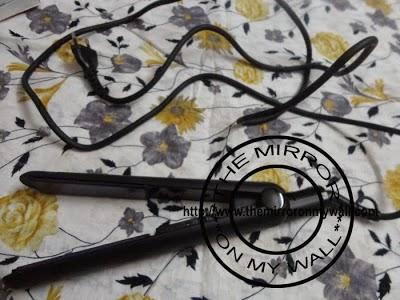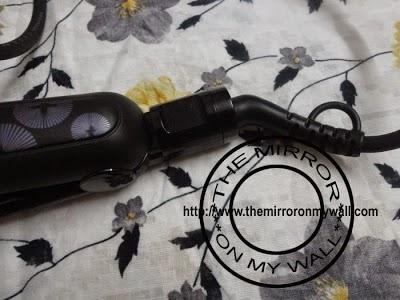 Ceramic plates for smooth gliding and shiny hair
1.8 meter corded straightener
Useful swivel cord technology rotates the cord to prevent tangled wires
60 seconds heat-up time
Auto shut-off after 60 minutes
2 years Philips India warranty from the date of purchase
Universal Voltage 110V ~240V
Ion Conditioning for shining frizz free hair
210C professional high heat for perfect, salon straight results
Easy lock for convenient storage
Nothing.
I have been using this for 2 years now and still it looks like new. The ceramic plates are awesome and I don't think I'll need to buy extra hair straightener in near future.
4.5/5
XOXO,
-VSS