Published with the kind permission of Foody Phil - Bite Local / Bite Network, as a special edition of A Quick bite of Lancashire Food in tribute to Philippa James who passed away recently. I met Philippa on a couple of occasions and she will be sadly missed by the food community in Lancashire for her passion and enthusiasm about all things food in Lancashire.
A Great Loss to Lancashire Food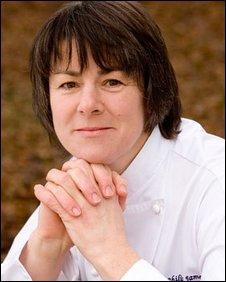 Picture Credit: BBC News
It was with great sadness that I recently learned about the passing of a dearly loved, extremely passionate local food personality, and friend, Philippa James.
Often affectionately referred to by her nickname, 'Tigger', so called, quite appropriately, after the larger than life and rather mad bouncy character from Winnie the Poo; Philippa first had a successful career in sales and marketing, later going on to enjoy a number of successful food related roles: She cooked on yachts in the Caribbean; owned a deli and tea room; operated her own cookery school; won a gold award for her Lancashire Tea Bread at the Great Taste awards; delivered lessons to school children about WW2 rationing; worked on Lottery funded 'Healthy Living' courses, as well as many more valuable contributions!
Also, a regular contributor on BBC Radio Lancashire, Philippa was particularly well known in local food circles around Lancashire. She was often invited to perform her always entertaining cookery demo's at markets and food festivals, and was a major force when it came to promoting Lancashire produce, once appearing on BBC TV's 'Flog It' programme and cooking her famous 'Lancashire Tortilla'. Later, she found another outlet to demonstrate her unbounded enthusiasm for food and local produce, when she occupied the role of Food Editor at Lancashire Life magazine. Here she produced numerous articles extolling the virtues of local food and drink businesses, and became extremely well known and loved throughout the county.
A Lancashire 'lass' through and through, Philippa's much too early death came as a great shock to the local food community she was so close to. She will be very fondly remembered and sadly missed by all!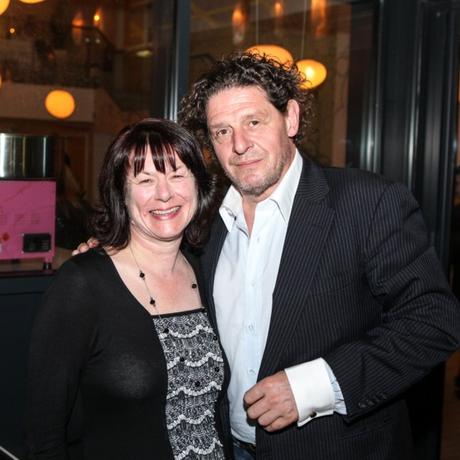 Picture Credit: Lancashire Life Magazine