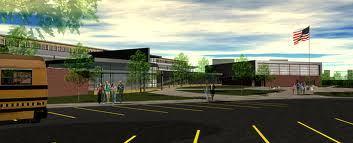 ABC News is reporting that Philadelphia is installing condom dispensers in 22 city high schools where students as young as 14 will be able to receive condoms for free in an effort to combat an "epidemic" of sexually transmitted disease among the city's teenagers.  The condoms will be in the offices of school nurses whose schools have the highest rate of sexually transmitted diseases.  Condoms had been distributed in the past to students who wanted them, but only once a year when sexually transmitted diseases were administered. 
Officials have learned of a startling statistic that of the 130,000 students tested, 5% (6,500) of them tested positive for diseases including HIV.  School officials believe distributing free condoms is part of their obligation to ensure the health of their students.  A spokesman stated: "The health department has described this as a continued epidemic of STDs among teenagers in Philadelphia."
Those who know me well may be surprised by my opinion on this topic.  I am generally a conservative kind of guy.  In this situation I support the school system.  I don't know if a vending machine per se is the right apparatus to hold these condoms, but I do think that free condoms should be available to those students who decide to engage in sexual activities.
Although abstinence is clearly the best option in preventing unwanted pregnancies and the contraction of STDs, I think people have to be realistic in the fact that many teenagers will have sex regardless if they have condoms.  I think students should be educated of the dangers of unprotected sex and stressed that the consequences can be fatal.  Hormonal students will engage in sex regardless of their parents consent.  They will find a way.  Why not greatly increase their chance of remaining healthy?  Although condoms are not fool-proof, they sure are better than using no protective method.
Again I should stress that I do not think officials should abandon to support the idea of abstinence (many teenagers don't have sex) I think it would be naive to think that students won't engage in sexual activities if they don't procure condoms or some form of birth control.  I don't think prophylactics propagate or even instigate an increase in sexual activity.  I think they greatly decrease infectious diseases and abortions (stemming from unwanted pregnancies).  I also think it is a bit naive to only offer condoms once a year, as if sexually active students engage in sexual activity only for one period of time during the school year.