My favorite time of the year is right around the corner. That's right folks, Fall! I love so many things about fall, the colors, the smells, the foods, but most of all, I love Halloween! Everyone that knows me knows that I love to dress up and go out dancing. Halloween is the perfect excuse for me to do this. I get giddy when I see my friends out there planning their costumes for weeks and some of my more committed friends plan for months. Everyone gets to be part of their very own fairy tale if only for one day. One of my favorite things to do during the day (before the clubs are open) is find a local Halloween parade for pets.

I like taking Zoe down to a local festival and watching all the cute pets on parade in their colorful pet costumes. Here are some of my favorite colorful pet costume ideas for your furry friends.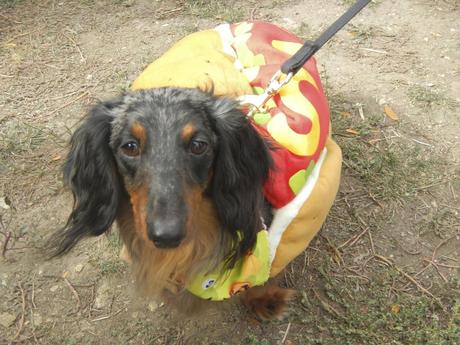 A little hawt dog
Savannah is a regular supermodel for us. Her and Zoe have regular playdates when we visit Florida. Her owner, Becky, loves to take her trick or treating.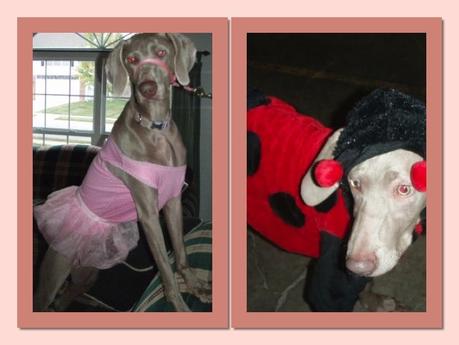 Sassy Savannah
This is Nubbie and Pesty. They are the ferocious vixens of my friend Alexis. Clearly they are enjoying their time in costume.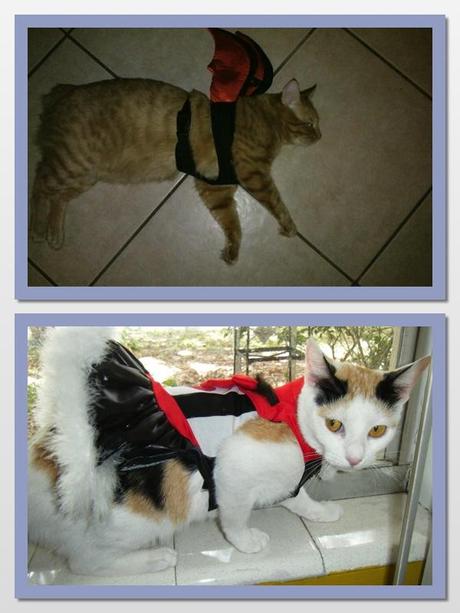 Nubbie and Pesty
This is Yanni. Yanni is a not-so-distant member of the Bassart family. He is the constant companion of Kenin's cousin Connie. He is clearly no stranger to dressing up and looking fabulous. He seems to be having a grand ole time too.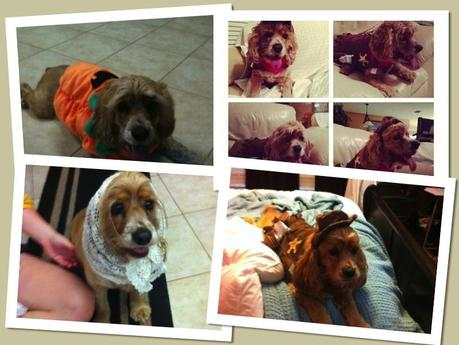 This is Miss Charlotte. Miss Charlotte belongs to my friend Steffy. She clearly is ready for storming a castle and football season.  Go Canes!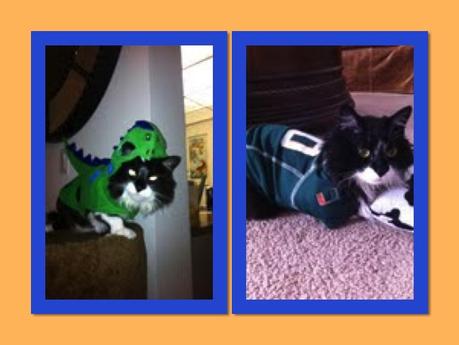 Miss Charlotte
This is Zoe (not our Zoe). She is the cutie belonging to our friend Travis. This little doggie is ready for the luau.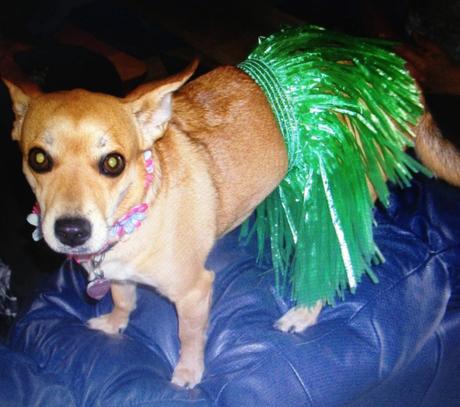 Zoe ready for to hula
This is Emma. What an adorable bumble bee! She is the sweetie of my friend Jennifer over at Jdombstravels.com I would take her trick or treating with me any day.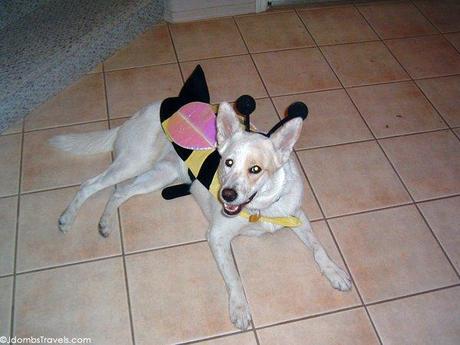 Emma ready to trick or treat
Dressing up for Halloween is definitely fun for you and your pet (well at least for you) and if you haven't tried it, I really recommend that you do. With that in mind I've selected some of my favorite colorful pet costumes from Amazon.com this year that you and your pet would look great in!