Disclosure: I got this product as part of an advertorial.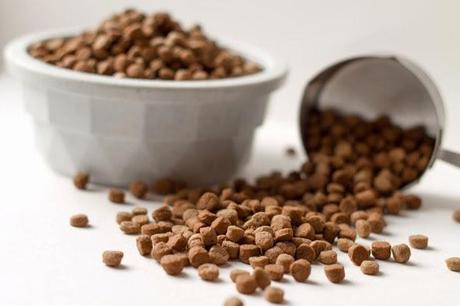 We live in a pet household. Even before my husband and I were married and had kids we adopted a cat and rescued a dog. Over the years a few of our older dogs have passed away and last year we added a Pomeranian mix into our household. He is tiny, spirited, and pretty adorable. At times he can also be pretty spoiled. Since he is small he doesn't eat a large amount of food and we have always bought better dog food for him, even if it costs more. Recently, I was given the chance to try Petbrosia dog food and give mine (and my dog's) review.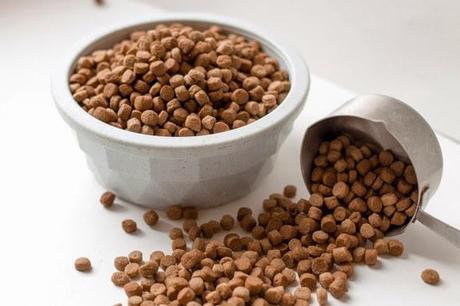 So what is Petbrosia? Petbrosia offers the first nutrition system for dogs and cats that is designed for their unique needs. The site uses a veterinarian and nutritionist designed algorithm to find the perfect fit for each pet's unique nutritional needs. A pet's breed, age, and weight are used to find the perfect food fit. The food is all-natural, contains no corn, soy, wheat, gluten or by-product meal and includes Glucosamine and Chondroitin to help maintain healthy joints. The food is shipped directly to your door and you can chose to automatically have a new box shipped to your door so you never run out.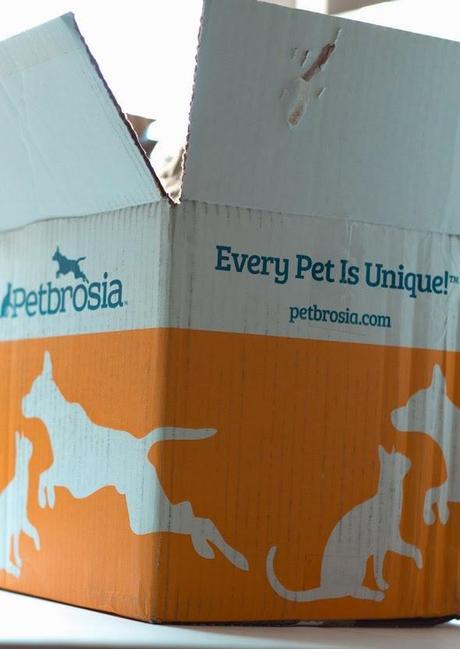 When the food showed up at my door for our dog Dalek (yes I have a Dr. Who obsession), it came with a full sheet showing a break down of the ingredients, feeding guidelines, and nutritional amounts per serving of the food. I left the box on the counter after opening it and my cats decided that they needed to sample it before the dog. After rescuing the food, I gradually added it to my dog's food over the course of a few days in order to avoid stomach issues. So what did my dog think?
Pros:
First off, this foods smells and looks great. The moment I opened the box every animal in my house came running to investigate. 
The ingredient list includes actual food such as dried navy beans, sweet potatoes, alfalfa, and more. 
The protein per serving is great, 30.81 percent. 
My dog loved the food, he ate the whole bowl and licked it clean. 
My dog has continued to enjoy the food, which for him is a big deal since he can be very picky with new food. 
Cons: 
The website froze up on me when I tried ordering the first time. This happens with all sites during busy times though, so it isn't something I would be concerned about happening again in the future. 
The price is a little high, approximately 40 dollars including shipping for 10 pounds. However, we have paid almost as much at the pet store for all natural food so it's within the price range of other high-quality dog food options. 
For more information or to order food for your pet go to the following links: 
Website 
Facebook
Twitter
Learn more about how to safely switch your pet's food: http://petbrosia.com/how-it-works/switching-foods/
Dog Food Comparison, http://petbrosia.com/our-product/comparison/
Right now you can get $10 off your First Purchase of Petbrosia Pet Foods by entering the code 
BRL10.
Interest in trying the food for your own pet? Enter the rafflecopter form below to win a 3 pound bag of pet food. Only open to the lower 48 states, not Hawaii or Alaska, US addresses only, no PO boxes. Good luck everyone! I will post the winner on the rafflecopter form once the giveaway is over and share on social media (I am working on getting better about this I promise :) 
a Rafflecopter giveaway
I received one or more of the products mentioned above for free using Tomoson.com. Regardless, I only recommend products or services I use personally and believe will be good for my readers.