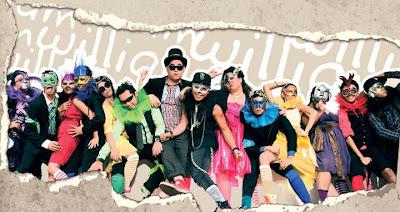 The Philippine Educational Theater Association's 2011 production of "William", which attempts to familiarize young people with the beauty of Shakespeare's works through rap and hip-hop, is back for a one-weekend rerun at The PETA Theater Center on July 27-29.
"William" harvested a total of seven top prizes at the recent Philstage Gawad Buhay Awards, including Outstanding Play, Outstanding Ensemble Performance for a Play, Outstanding Original Script for Ron Capinding, and Outstanding Stage Direction for PETA artistic director Maribel Legarda.
The play also bagged most of the acting awards, namely Outstanding Male Lead Performance for Ian Segarra, Outstanding Female Featured Performance for Meann Espinosa and Outstanding Male Featured Performance for Jojo Atienza.
"William" first opened PETA's Shakespeare Season as a primer for high school students who may fear Shakespeare or may not know the Bard at all. During its short run last year, "William" successfully engaged students and captured the interest of local theatergoers as well as several international news organizations.
A video report by Marek Pruszewics of BBC News described the play as a "modern twist on Shakespeare".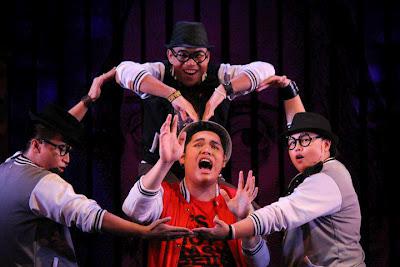 Director Maribel Legarda shared that the play's concept came from FlipTop, a Pinoy rap battle league known across the country. "In many ways," Legarda said "rap is poetry."
"I brought in rap and hip-hop as the contemporary voice and language of young people today. I hope that Shakespeare's poetry and today's rap find a point of conversation and evolve into engaging dialog and drama," Legarda said.
The cast of "William" trained under a true Tondo rapper, Shielbert Manuel, a.k.a "O.G. Sacred" who appeared in the 2007 Cinemalaya Best Picture, "Tribu," an indie film by Jim Libiran.
The rap performances, choreographed by John Tan of the Urban Dance Crew, are topped with hip-hop moves like crumping and breakdance, while also adding ballroom and jazz hip-hop. "William" features 10 original rap musical numbers composed by Jeff Hernandez.
"William" runs at The PETA Theater Center July 27-29, 10 a.m. and 3 p.m. Tickets at P350 and P500 (VIP). Contact PETA 7256244, 0917-5765400, [email protected] or visit www.petatheater.com.