There's no question that the Pink Panther Dog Collar and Leash combo is meant for a diva dog, with its elegant leopard pattern and rose-collared Austrian crystal studs.... She'll attract a lot of attention in this adornment, which is actually quite a work of art.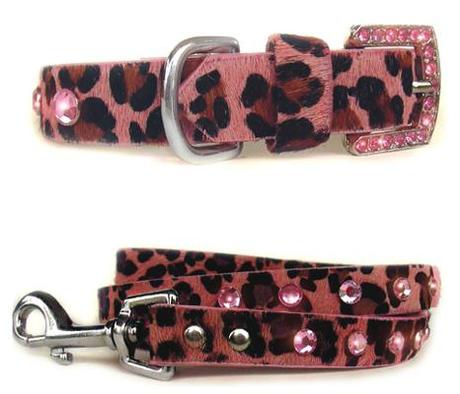 Pink Panther Dog Leash & Collar
The Pink Panther Collection is made from hot pink leather and the print, that furry-looking stuff, is actually stencilled on the leather.  Very effectively, I might say.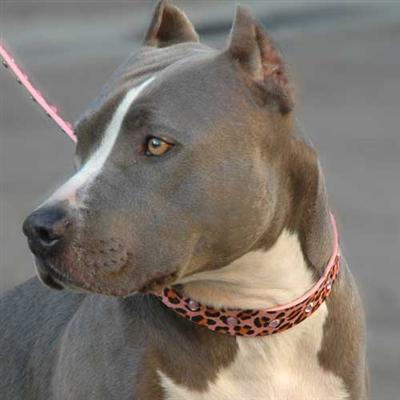 Pink Panther Dog Leash & Collar on doggone stunning dog model

This really exquisite collar and leash is pricier than what you might buy at your local pet store, but it's a really classy set, and not near as much as you would pay for a posh design on Madison Avenue.  The Pink Panther Collar is available in XX Small to Large and the Pink Panther Leash is 4 feet long by 3/4" wide. You can purchase each separately or as a set from one of the Web's newest pooch shops, Doggy in Wonderland. Keep this in mind for a holiday gift!

That's the buzz for today!