I was quite excited to style my white Silver Jeans denim ombre vest as its timeless simplicity and intrinsic relaxed look epitomizes LA fashion style. The denim vest is also a fabulous spring piece that can be layered and worn with anything and everything. In fact, its versatility counterproductively clogged my decision making ability as I was too overwhelmed by the endless outfit options.  Do I wear it layered with a button down denim tank and jeans for a wild wild west modern cowgirl look? Should I try to look like a lady and dress it up with an A-line skirt and high collar printed top? Vignettes of varying outfit choices circled my mind but none took center stage.
In the end, I paired the vest with a flowy nude maxi skirt and white v neck tee, a simple look inspired by LA street style. I spotted a makeup artist wearing something similar and sincerely appreciated the effortless versatility of her outfit. People often say LA dresses too laid-back, too boho, too casual. True, but I must add a style caveat. Yes, we addictively wear tees and jeans but it's not out of laziness or lethargy. We're simply striving to transform casual outfits into day to night looks appropriate and versatile for a multitude of fabulous occasions. It's no fuss dressing that's stylish and functional. And that's just fabulous! 
If you heart LA as much as I do, then please vote for the west coast bloggers in the SJCO West v. East Style Wars. Thank you!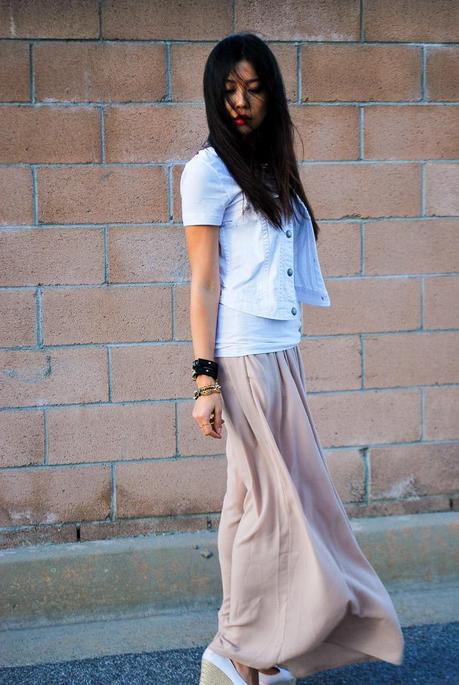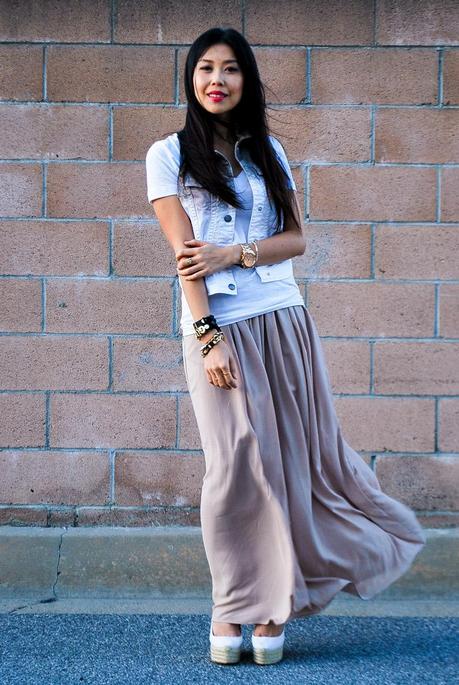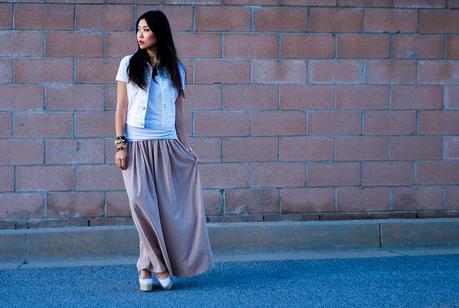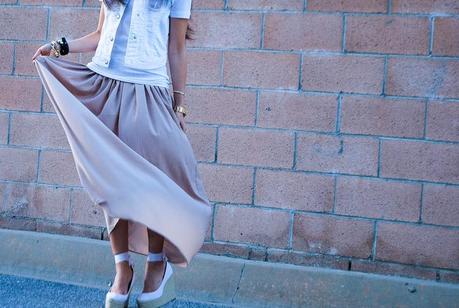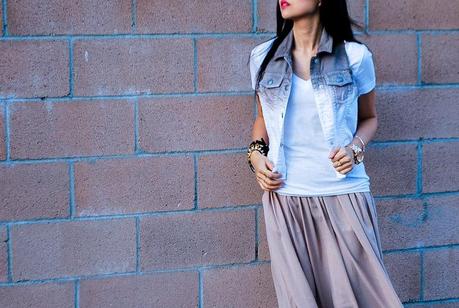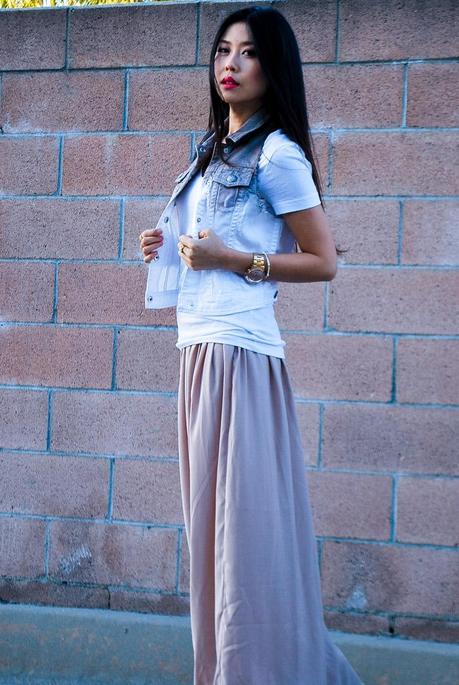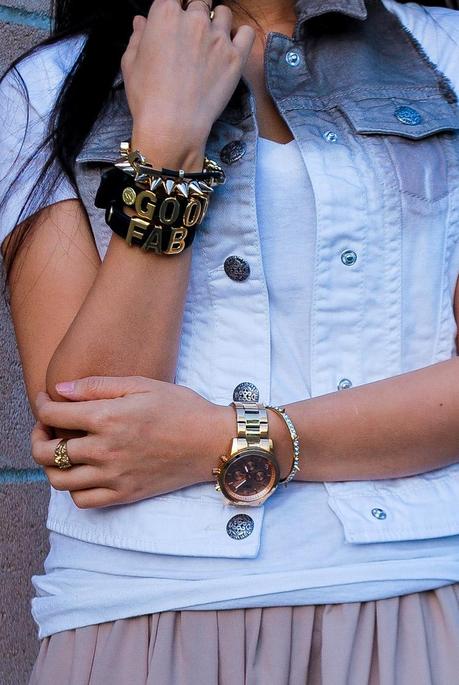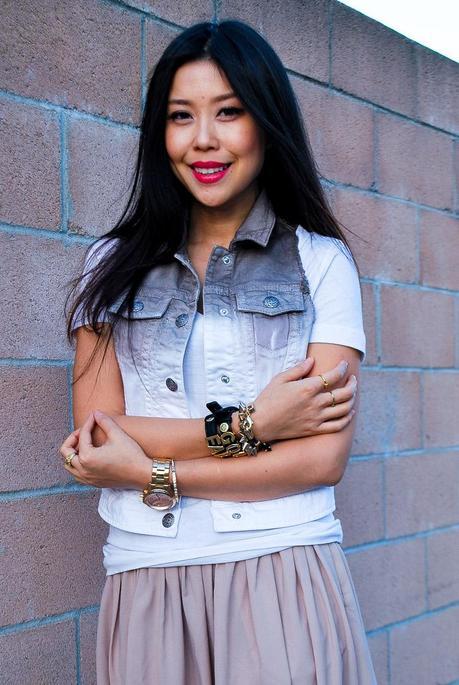 white tee: Target
white ombre vest: c/o Silver Jeans {similar}
nude skirt: Capulet {almost identical}
espadrilles: Christian Louboutin
watch: c/o Guess {similar}
bracelets: BCBGENERATION | BCBG | ASOS
{ENTER THE GBF x WET N WILD BEAUTY GIFT BAG GIVEAWAY}
{live fabulously}