Hi All,
As London Fashion Week draws to a close, we are getting ready to see the latest trends filter their way through the high street. Unfortunately I didn't manage to catch as many of the live video casts as I wanted to or be there in person, but let's face it the BUZZ does get to you wherever you may be.
Today's post is dedicated to my personal favorite show this season, Natasha Zinko. I am not sure if it is because I have simply read to many F Scott Fitzgerald books of late, or it could be the return of Downton Abbey; but the romance of this show was awe inspiring. The stage was set to look like a clash between Alice in Wonderland meets the 1950′s – something I am very very excited by! One of the reasons this setting was so well chosen, was the clever blending between midnight passion and masculine army uniforms – yes it turns out you can blend the two.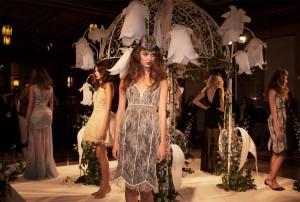 The collection itself felt almost voyeuristic to witness; a journey that really looked at femininity in a new and exciting way. from bodices that had lace caps reminiscent of 1950′s pilots, through to lingerie that had a classic air hostess quality. All of which was rolled up in a traditional design and cut blanket – it was a visual feast. Charming and effortlessly sexy, I can predict that the lace bodice and babydoll will be a massive hit for Spring next year. With their traditional sex appeal continuing and a re imagined modern twist – nothing could be better. Don't get me wrong, this is not 'in your face' sex, this is classy, timeless designs created with obvious love.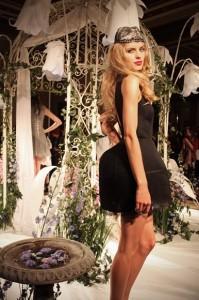 The muted feel to the collection, has lead to some quick criticism – mainly people believing that it looked dated, but how can flirtatious, girlishness be dated? The pallet for the show was fairly obvious, pastel pinks, nudes and black laces, is fairly standard, but does that matter? Why would we want neon underwear anyway? This is about youth, beauty and celebrating being a woman – which is exactly what the show conveyed.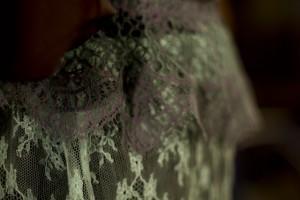 What do you think? Is this dated lingerie or is it a new look at the role men and women play?