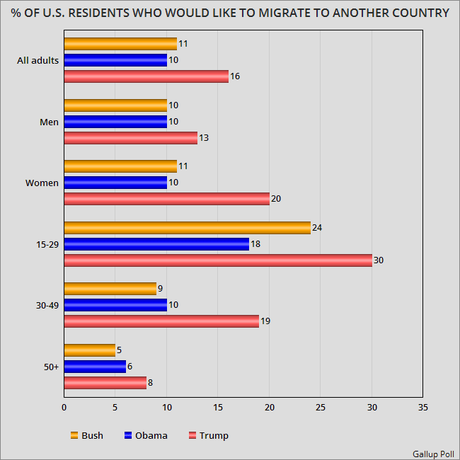 Each year, the Gallup Poll asks about 1,000 people in many countries if they would like to migrate to another country. The chart above shows the results of the survey in the United States.
Under the administrations of George W. Bush and Barack Obama the percentage was about the same -- 11% in the Bush administration and 10% in the Obama administration. But there was a statistically significant change after Donald Trump assumed office. Under Trump, the percentage rose to 16% (a climb of about 60%). And that rise was apparent in all age groups and both genders.
The country that most of that 16% would like to move to is Canada. About one in four said Canada would be their preference.